Posted in Gardening Tips on March 18 2013, by Jody Payne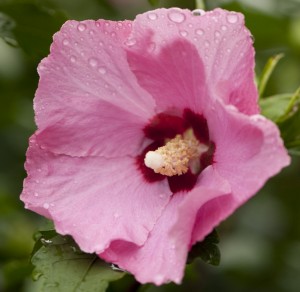 On the heels of Sonia Uyterhoeven's informative series on post-hurricane garden recovery, Jody Payne, the Director of both our Rock Garden and the soon-to-reopen Native Plant Garden, offers a listing of hardy and salt-tolerant plants worth including in your garden or landscape. With proper planning and a solid understanding of the conditions facing these new inclusions, this supplement should put you on the path to a sturdier coastal planting–not to mention less storm season stress.
"Salt tolerance is a relative term," Payne adds. "Some of the recommended species here would be better sited away from prevailing winds, perhaps sheltered by a building or hill. This list is meant to open ideas for which plants are salt tolerant, but choices should be further researched based on the actual conditions of your site."
This is quite a long list, but it's intended to show you just how wide-open your options are when it comes to planting a coastal or near-sea plot. Head below for the many tree, shrub, annual, and perennial species available, and stay tuned in the coming weeks for a follow-up from Travis Beck, the NYBG's Landscape and Garden Projects Manager.
Have questions we haven't answered yet? Leave them in the comments! With access to some of the finest horticultural minds in the country, if not the world, we're more than happy to help you with your post-Sandy gardening conundrums.