Posted in Garden News on May 14 2019, by Michael Hagen
Michael Hagen is Curator of the Native Plant Garden and the Rock Garden at The New York Botanical Garden.
---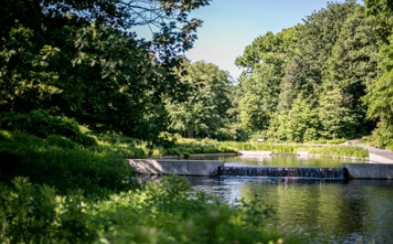 NYBG is a founding member of the Center for Plant Conservation (CPC), a network of now more than 50 leading botanic institutions and conservation partners. Working collaboratively since its founding in 1984, the network's aim is to prevent the extinction of the imperiled native plants of the United States and Canada, with the only coordinated national program of off-site (ex situ) conservation of rare plant material, the National Collection of Endangered Plants. Believed to be the largest living collection of rare plants in the world, the collection contains over 1,400, almost one third, of America's most imperiled native plants.
As an important conservation resource, the Collection is a backup in case a species becomes extinct or no longer reproduces in the wild, with live plant material collected from nature under controlled conditions and then carefully maintained as seed, rooted cuttings or mature plants. It is also a valuable resource for the scientific study of these rare plants, their life cycles and seed germination requirements.