Posted in Exhibitions, Video on September 18 2014, by Lansing Moore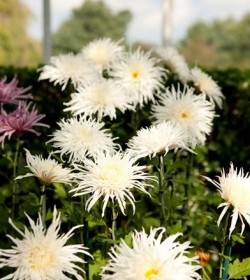 While we gear up for the first weekend of Halloween fun at the Haunted Pumpkin Garden, remember that Kiku arrives at NYBG in just two weeks! Our popular celebration of the rich tradition of chrysanthemum cultivation in Japan returns on October 2 with new, breathtaking displays in the Enid A. Haupt Conservatory.
To offer a bit of background about the exhibit, and to provide a sneak peek at our exciting upcoming programs, please enjoy this latest trailer for Kiku: The Art of the Japanese Garden.