Top 7: The Best Popular Science Books of 2017
Posted in Books: Past and Present on December 13, 2017 by Esther Jackson
Esther Jackson is the Public Services Librarian at NYBG's LuEsther T. Mertz Library, where she manages Reference and Circulation services and oversees the Plant Information Office. She spends much of her time assisting researchers, providing instruction related to library resources, and collaborating with NYBG staff on various projects related to Garden initiatives and events.
---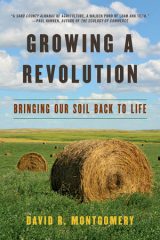 As 2017 comes to an end, it's time to look back on the best popular science books of the year. This list represents my favorites.
Growing a Revolution: Bringing Our Soil Back to Life by David R. Montgomery
$16.95. W. W. Norton & Company, Inc.
This was far and away one of my favorite books of 2017, and one that I enthusiastically recommended to many others throughout the year. David R. Montgomery challenges the "norm" in industrial farming soil care. With research, interviews, and an engaging style of writing, he invites readers and agriculturists alike to consider the ways in which soil fertility can be improved with better soil care and practices. Montgomery presents a better way to grow more food, save money, and build up soil that has been decimated through traditional industrial farming techniques. For those who live and eat in the United States, Growing a Revolution is a must-read. (Full review here.)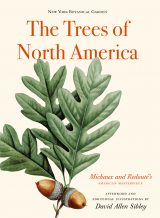 The Trees of North America: Michaux and Redouté's American Masterpiece with contributions by David Allen Sibley, Marta McDowell, Gregory Long, and Susan M. Fraser
$49.95 (Holiday sale price: $37.46). Abbeville Press
It's impossible to look at the plates in this book without thinking about the early days of botany as we know it in North America. For those who love native trees, The Trees of North America is both beautiful and transporting. Certain plates—such as Castanea dentata, the American chestnut, which was devastated by disease in the early 20th century—are lovely and bittersweet. With accompanying illustrations by David Allen Sibley (who also wrote the afterword) and species descriptions by NYBG staff, The Trees of North America is an enjoyable read for all enthusiasts of the history of science and native plants. (Full review here.)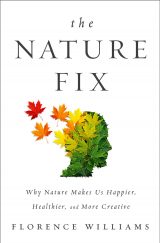 The Nature Fix: Why Nature Makes Us Happier, Healthier, and More Creative by Florence Williams
$26.95. W. W. Norton & Company, Inc.
Williams brings readers along for the journey as she researches how different cultures or organizations scientifically quantify health benefits related to nature. One of the great strengths of The Nature Fix is that the author includes an enormous amount of cited scientific research alongside her more personal travelogue. She is also skilled at setting a scene, providing descriptions that are both visual and engaging. While curious, open-minded readers will find interesting topics of discussion and food for thought, readers with particularly strong feelings about this connection already will find some practical ideas about why, where, and when a nature fix is most needed and beneficial. (Full review here.)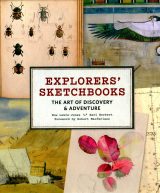 Explorers' Sketchbooks: The Art of Discovery & Adventure by Huw Lewis-Jones and Kari Herbert
$40. Chronicle Books
This beautiful book includes drawings and artwork by field scientists and artists related to their observations of nature. In pencil, ink, watercolor, and more, these images of the natural world range from curious to spectacular. For those who love the art of journaling, both scientific and artistic, this book is not to be missed. For a full list of the scientists and artists included, see the library's catalog record for this book.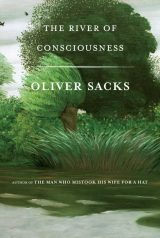 The River of Consciousness by Oliver Sacks
$27. Penguin Random House
Two weeks before his death, Sacks outlined the contents of this book and charged Kate Edgar, Daniel Frank, and Bill Hayes with its publication. Just over two years later, The River of Consciousness was published in October of this year. This book, likely the last from Sacks, was beautifully reviewed by Nicole Krauss in The New York Times Book Review earlier this month.
For those who have enjoyed Sacks's past writing, The River of Consciousness is similar to what has come before—introspective and insightful. This lyrical collection includes essays about evolution, botany, chemistry, medicine, neuroscience, and the arts.
As supplemental listening, Radiolab has a podcast of recordings made by Sacks and Hayes towards the end of Sacks's life. This and 2015's fan-favorite Radiolab episode "Remembering Oliver Sacks" are additional tributes to his life and work.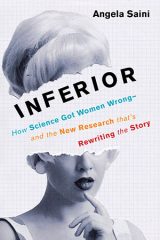 Inferior: How Science Got Women Wrong—and the New Research That's Rewriting the Story by Angela Saini
$25.95. Beacon Press
Although outside of the scope for my normal book reviews here at NYBG, I received a review copy of this book in May and enjoyed it so much that I felt it appropriate to mention here. In Inferior, Saini writes about how scientists historically studied and wrote about women. Saini, a decorated science writer, has given readers a very detailed and carefully researched book that will resonate with those interested in the history of science and biology.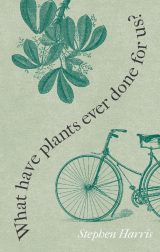 What Have Plants Ever Done for Us? by Stephen Harris
$25. The University of Chicago Press
Although it was published in 2015, I read this book in 2017 and loved it. Not only does Stephen Harris review and condense several more recent "a history of" publications about different plants (for example, pineapples and tobacco), he also incorporates recent scholarly scientific research and notable works written between the 15th and 20th centuries. Harris deftly weaves history, botanical nomenclature, taxonomy, plant morphology, genetic research, and economics into his narrative. There is a great deal here about the trade and colonization practices of European powers in particular, as well as elements of conservation theory. (Full review here.)