Posted in Programs and Events on January 31 2014, by Matt Newman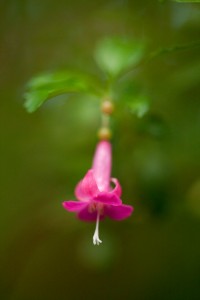 Cue week three of our Tropical Paradise exhibition, and the third round in our ongoing, six-week photography contest! Already we've seen dozens of entries from local and visiting photographers hoping to take home the brass ring—a certificate good for one Adult Education photography course of the winner's choosing. And because we have two categories in which to enter, Macro and Sense-of-Place, that's two opportunities to win a certificate. Easy! Just check out our photo contest rules page to get a handle on submission guidelines and schedules.
We'll have the winners of the second round up on Plant Talk as of Monday or Tuesday, but in the meantime you can check out the competition via the announced champions of the first week.
There are still four whole weeks of competition left as of this Saturday, February 1, but if you're not much of a camera fiend there's still plenty of interest to be found in our daily events and activities in the Conservatory. You'll find our permanent collection of tropical rarities and stunning blooms augmented by Tropical Interactive Encounters, hands-on demos that open up the rejuvenating properties of plants like nutmeg and annatto with samples to boot. And for kids, Tropical Wintertime Wonders in the Everett Children's Adventure Garden offer a chance to chase away the winter gloom in the cozy Discovery Center. There they'll pot up their own specimen plants to take home and use a field notebook to discover the beginnings of new plantlife waiting for spring's arrival.
If the weather's got you down, don't suffer it! Just hop up to our Conservatory and make the instant transition to the tropics, only a step inside our classic glasshouse.