Posted in Mario Batali's Edible Garden on June 30 2014, by Lansing Moore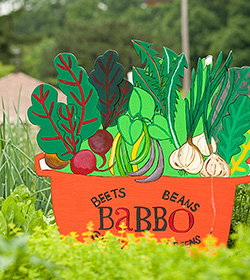 With the return of the NYBG Greenmarket, we don't know what to pick from this summer's bountiful local produce. Ever wonder what New York's most talented chefs have to say about what to do with fresh fruits and vegetables? Thanks to NYBG's good friend Mario Batali, we were able to ask these same questions to some of the people behind Batali's spectacular restaurants, such as Eataly and Del Posto.
In our Kitchen Tales series, six chefs discuss their favorite vegetables in a number of brief video interviews. Click through to hear their tips and anecdotes.