Posted in What's Beautiful Now on April 9 2019, by Todd Forrest
Todd Forrest is the Arthur Ross Vice President for Horticulture and Living Collections at The New York Botanical Garden.
---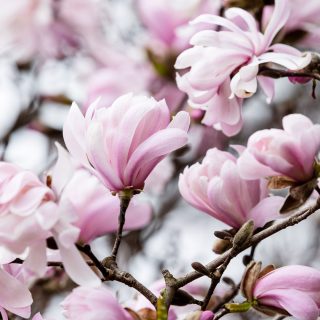 Seasoned tree lovers often experience a bit of anxiety during unseasonably warm winter weather. Extended thaws in January and February can cause the fuzzy gray buds of the magnolias to swell in anticipation of the bloom, elevating the risk of frost damage should cold spells show up later on. Nothing is so disheartening as magnolia flowers turned to ugly brown mush by a surprise spring freeze.
Sometimes things do work out, however. There were brief warm spells this winter, but there were also long periods of deep cold and the magnolia buds didn't really get moving until March. The weather warmed gradually from March into April, and we are now entering the beginning of one of the most dazzling horticultural spectacles of the year.