Posted in Garden News on December 4 2018, by Plant Talk
James S. Boyer, Ph.D., is the Stavros Niarchos Foundation Vice President for Children's Education at The New York Botanical Garden.
---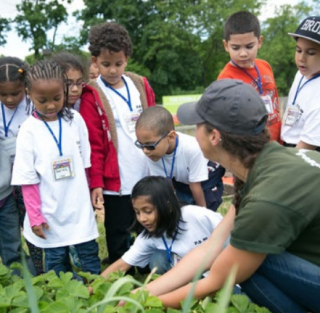 With funding from the New York City Council, NYBG's Children's Education department piloted a new and engaging multisession program in 2017–2018 with five local partner schools that have a long-term relationship with the Garden. These P–5 schools had the option of visiting the Garden—several times throughout the year—providing the opportunity for children to learn multiple garden-based concepts, while experiencing the seasonal changes in this natural landscape. Each session included garden-based, science and nature investigations, allowing children to explore the Garden in different seasons. These field trips provided opportunities to address grade-appropriate standards and practice developmentally appropriate process skills.