Posted in Garden News on April 30 2019, by Lisa Whitmer
Lisa Whitmer is the Director of Adult Education at The New York Botanical Garden.
---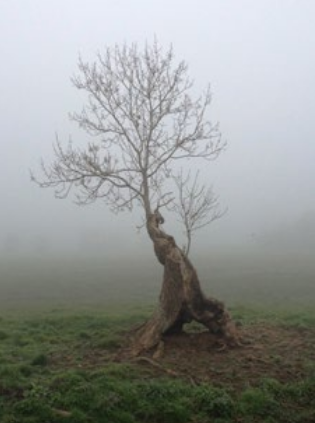 "We already know how to live sustainably with woodlands. That's what we did for almost 10 millennia! We need to re-create a relationship with trees that is based on grateful exchange rather than exploitation." Arborist and NYBG instructor William Bryant Logan's hope for the future is palpable and underpins his newly published book, Sprout Lands: Tending the Endless Gift of Trees. Beautifully written and grounded in science and culture, Sprout Lands explores what we can learn from the ways in which people around the world traditionally cared for trees, accepting what they offered—wood for charcoal, animal feed, building materials—while ensuring they sprouted again.
As a child, Logan fell in love with trees by climbing the majestic old specimens surrounding his home in suburban Northern California. "I've always loved trees, but I hated gardening. I trimmed hedges furiously because I was trying to kill the plants." Logan chuckled with mock indignation as he remembered his boyhood chores. Hard to believe, given that he now heads Urban Arborists, his thriving company that cares for trees on rooftops, in private yards, and surrounding beloved New York institutions such as Madison Square Park, Battery Park, and The Metropolitan Museum of Art.