Posted in Programs and Events on June 15 2016, by Matt Newman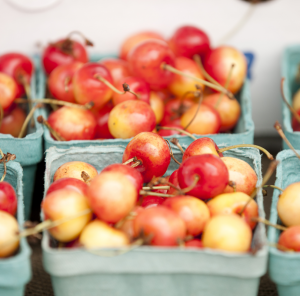 Kale, strawberries, beets, cherries, and all sorts of baked treats—it's the return of the NYBG Greenmarket, and it's not far off!
We're exactly one week away from the kick-off of this summer favorite, which opens with offerings from Gajeski Produce, Meredith's Bread, Red Jacket Orchards, and Acevedo's Farm next Wednesday, June 22, just two days after the official start of the new season. From that point on, you can expect to see our vendor tents set up at the end of Tulip Tree Allée—right inside the Mosholu Gate—every Wednesday, 9 a.m.–3 p.m., through late November.