Posted in Programs and Events on April 18 2016, by Matt Newman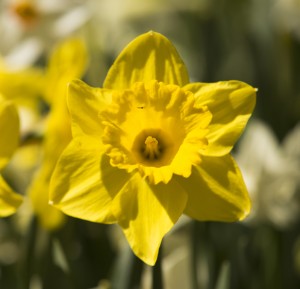 Hundreds, thousands, millions of daffodils. (That's the goal, anyway!) These sunny-faced beauties are blooming en masse throughout the Garden, lighting up Daffodil Hill, Daffodil Valley, and so many spaces in between, turning our 250 acres in New York City into the quintessential spring landscape.
The best way to experience it, of course, is with a glass of wine in hand—red, white, whatever your taste, we'll have something to pique your palette this coming weekend, April 23 & 24. Our Daffodil & Wine Weekend is a great opportunity to take in the beauty of early spring, not to mention the good-and-getting-better weather.
While you're here, purchase a wine sampling glass for a few dollars and visit a fleet of attending New York State vintners offering local wine tastings, winemaking demonstrations, and other presentations on their craft.