Posted in Uncategorized on December 25 2011, by Matt Newman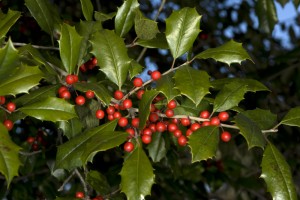 After putting together my story on poinsettia the other day, I realized that there's more to seasonal decor than a few colorful leaves. There are quite obviously berries, too–red and white–and boughs of pine woven into wreaths and garland. Of course there's the classic Christmas tree. Frankincense, myrrh. Growing things have made their way into every nook and cranny of this decidedly green and red season.
But as with every decoration, every tradition, there's a backstory to be dug up. I decided to tackle a few of these plants topically with the "poinsettia treatment," and came up with some interesting results.