Posted in Horticulture on December 9 2015, by Christian Primeau
Christian Primeau is NYBG's Manager of the Enid A. Haupt Conservatory.
---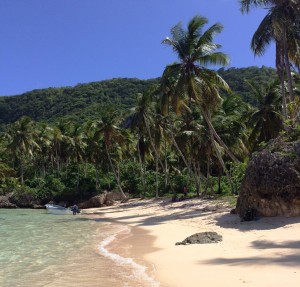 Winter is coming. It's only a matter of time before you'll be climbing crusty brown mountains of ice and snow at street corners, fording knee deep slush puddles, or creeping down the Bronx River Parkway in your car at speeds that give the illusion you're traveling in reverse (this all assumes our unseasonably warm fall turns a sharp corner). But before you jet off to the tropics for well-deserved respite, beware an unheralded danger. Not a  rogue wave accident on the best paddle board for beginners or exotic jellyfish—I speak of something far more dangerous.
Worldwide, sharks are responsible for approximately five fatalities each year. By comparison, falling coconuts take roughly 150 lives. That's right—while visiting a tropical coast you are 30 times more likely to be dispatched by an unassuming and immobile coconut palm (Cocos nucifera) than the ocean's most evolved, sleek, and efficient predator.