Posted in Exhibitions, The Edible Garden on July 31 2009, by Plant Talk
| | |
| --- | --- |
| | Andrew Beckman is editorial director of gardening for Martha Stewart Living and co-host of the satellite radio show Homegrown. |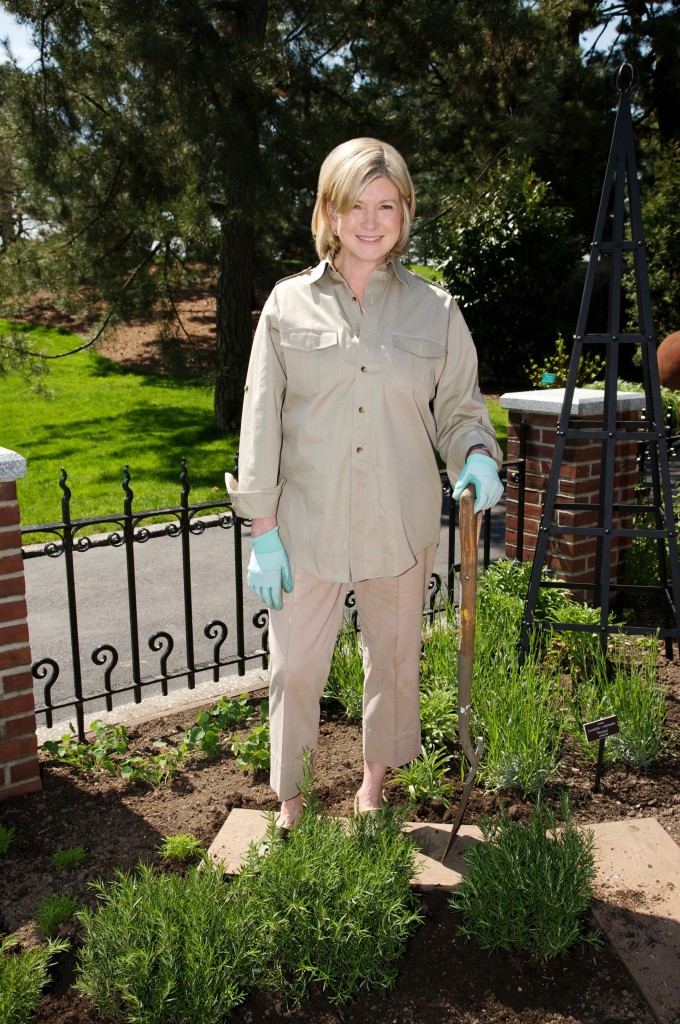 I must admit I groaned a little when Martha told me that she had agreed to redesign the herb garden at NYBG as part of The Edible Garden summer-long exhibitions. I'm not a big fan of herbs: They aren't the most visually interesting plants, being mostly fine textured and green-gray. To top it off, the existing features at the location such as the shrubs, trees, and paths would dictate so much of the design.
But after seeing the site and meeting with NYBG's head horticulturists Todd Forrest and Margaret Falk, I sat down with Andrea Mason, our garden expert for the Martha television show, and Jodi Capobianco, Martha's head gardener at the time. The three of us got stoked up on caffeine and sugar and got down to work. With a lot of laughter and talking over—and past—each other, we put together the plant list.
The plan included old standbys, Martha's favorites, and some herbs from cuisines from other parts of the world. We plotted these onto the garden map, trying to mix up the textures and colors so the long borders to the sides of the garden would be as visually interesting as the parterre in the middle. Garden staff reviewed this first rough draft and suggested adding more silver plants and some edible flowers to spice up the design.
I revisited the site multiple times during this process, each time finding it smaller than it was in my memory. We asked Sal Gilbertie, owner of Gilbertie's Herb Gardens in Westport, Conn., who donated the plants, for his advice on quantities and timing of the installation.