Posted in The Edible Garden on August 19 2013, by Matt Newman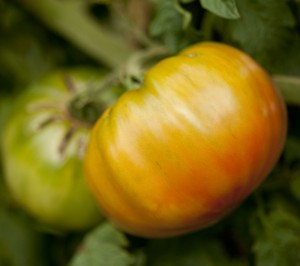 I've done a lot of talking about the sensational culinary experiences to be had during this summer's Family Dinners with Mario Batali's Chefs, but until now I had few ways of showing you first-hand just what goes on in the garden, behind the grills, and at the table. Thankfully, Kevin Character was on hand during last week's evening event to take a spin around the Ruth Rea Howell Family Garden and talk to some of the talent in attendance.
In talking with Andy Nusser, Executive Chef at Tarry Lodge, it's clear that this hefty undertaking is nonetheless carried out with all the care and attention to detail that have made Mario Batali's restaurants havens for modern gourmands. There's definitely more to come during this ongoing MasterCard Priceless series, but for now, have a look at how we're doing things during the summer harvest. It might pique your palate!
Our next Family Dinner events take place on September 21 and 29, so there's plenty of time to pick your date. But keep in mind that tickets have been going quickly, and we expect the trend to continue. MasterCard holders can visit Priceless NY for more information or to register for the events. We'll have more on upcoming menus as we get closer to September, so stay tuned!