Holiday Train Show®
Thursday, November 12, 2020 – Sunday, January 31, 2021
For Members & Patrons | At the Garden
Bronx Community Partner Preview Day: Wednesday, November 11
Member, Patron, and Corporate Member Access: November 12–January 31
Bronx Community Partner Days: December 10 & January 17
Members Experience the Magic of the Holiday Train Show®
With tickets and capacity very limited due to enhanced safety protocols that include social distancing, the only way to see this captivating display is as a Member, Patron, Corporate Member, or Bronx Community Partner.
Marvel at model trains zipping through an enchanting display of famous New York landmarks—imagine the Statue of Liberty, Brooklyn Bridge, Rockefeller Center, and other favorites—each delightfully re-created from natural materials such as birch bark, acorns, and cinnamon sticks.
NYBG is pleased to be able to present this beloved, 29-year tradition as an expression of appreciation to our Members and our Bronx community for their loyalty and support.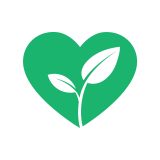 Safety Is Our Priority
We remain committed to providing you an enjoyable Garden experience with some new guidelines in place.
Reserve in advance. Timed-entry ticket reservations are required. No tickets will be available onsite.
Wear a face covering. Everyone is required to wear face coverings throughout the Garden grounds.
Stay home if you are sick, symptomatic, or have traveled from certain states. Please visit another day if you aren't feeling well or are subject to mandatory quarantine or testing processes designated by the New York State travel advisory. We appreciate you taking care of yourself and protecting others.
Follow social distancing guidelines. Maintain six feet between yourself and others outside of your party when moving through the Garden.
Follow one-way traffic patterns. Look for signage to help you navigate the Garden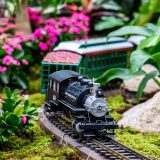 Know Before You Go
Many holiday traditions will look different this year, and the Holiday Train Show is no exception. Here's what you can expect:
Access to the exhibition is limited. Access to the Holiday Train Show will be limited to Members, Patrons, Corporate Members, and Bronx Community Partners this year due to safety protocols that include social distancing.
Advance tickets are required. Walk-up tickets are not available. Be sure to bring your tickets, Membership Card, and Parking Pass.
One visit per Member household. With capacity reduced by more than 75%, this gives as many people as possible the opportunity to enjoy the Holiday Train Show this season.
Members can purchase guest tickets. If you'd like to bring additional guests, upgrade your Membership, or purchase up to four tickets for friends and family.

Stroller parking is outdoors. Strollers are welcome on Garden grounds, but are not permitted inside the Haupt Conservatory. Outdoor, uncovered stroller parking is provided near the entrance to the Holiday Train Show.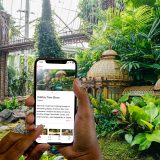 Holiday Train Show on Bloomberg Connects
Whether at home or at the Garden, experience the Holiday Train Show with the Bloomberg Connects app. See your favorite buildings close up, and discover the plant materials that are used to recreate the New York skyline.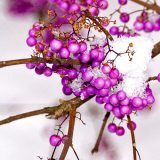 Become a Member
Make the Garden yours as the seasons unfold. Members get free admission, access to the Holiday Train Show, exclusive previews and hours, and special discounts. Plus, Members play a vital role in helping the Garden preserve and protect the natural world.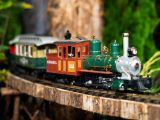 G-scale trains zip through magical displays.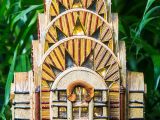 Look closely to find enchanting details on favorite NYC landmarks such as the Chrysler Building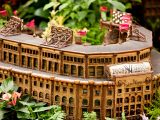 See Yankee Stadium and other longtime favorites from the Bronx and beyond.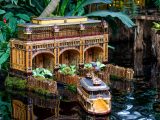 See the Battery Maritime Building—a recent addition to the collection.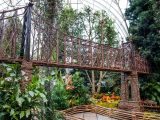 Look up to see G-scale trains crisscross iconic New York City bridges.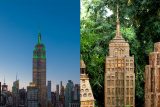 The Empire State Building defines the New York City skyline and our miniature one in the Holiday Train Show. Materials include: gourd, pine cone scales, palm fronds, bamboo, birch bark, and banana stem.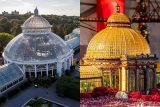 While the Enid A. Haupt Conservatory is made of iron and glass, its replica's materials include: pine cones, acorn caps, bamboo, and mahogany and lotus seedpods.
Exhibition Sponsors: