Posted in Garden News on February 7 2019, by Plant Talk
Lisa Whitmer is the Director of Adult Education at The New York Botanical Garden.
---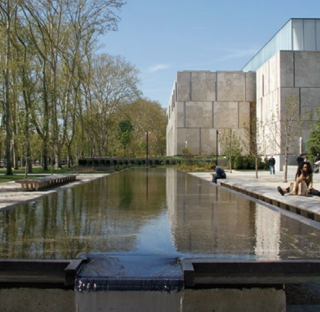 Since the earliest urban public parks and gardens were built, visitors have enjoyed these green spaces, and paused—to appreciate a bit of shade, admire a view, or watch an endless parade of fellow city-dwellers. But it is probable that very few have paused to consider how such places were created, and how all the design decisions made by landscape architects—about the shape of spaces, the slope of the land, the use of light, shade and water, the choice of plants and paving materials, and even the placement of benches—foster our sense of comfort and pleasure in these places.
The goal of the Garden's annual Landscape Design Portfolios Series is to share this knowledge of the design process through presentations of current work by outstanding landscape architects practicing around the world today. Each fall for the past 20 years, The New York Botanical Garden has provided a public forum for landscape architects and designers to discuss the projects that continue to enhance our lives.