Posted in Horticulture on March 14 2014, by Kristin Schleiter
Kristin Schleiter is the NYBG's Associate Vice President of Outdoor Gardens and Senior Curator. She oversees the wonderful gardening team that keeps our flowering gardens looking topnotch, curates the herbaceous gardens and collections, and manages the curator of woody plants. She lives and gardens in Fairfield, CT.
---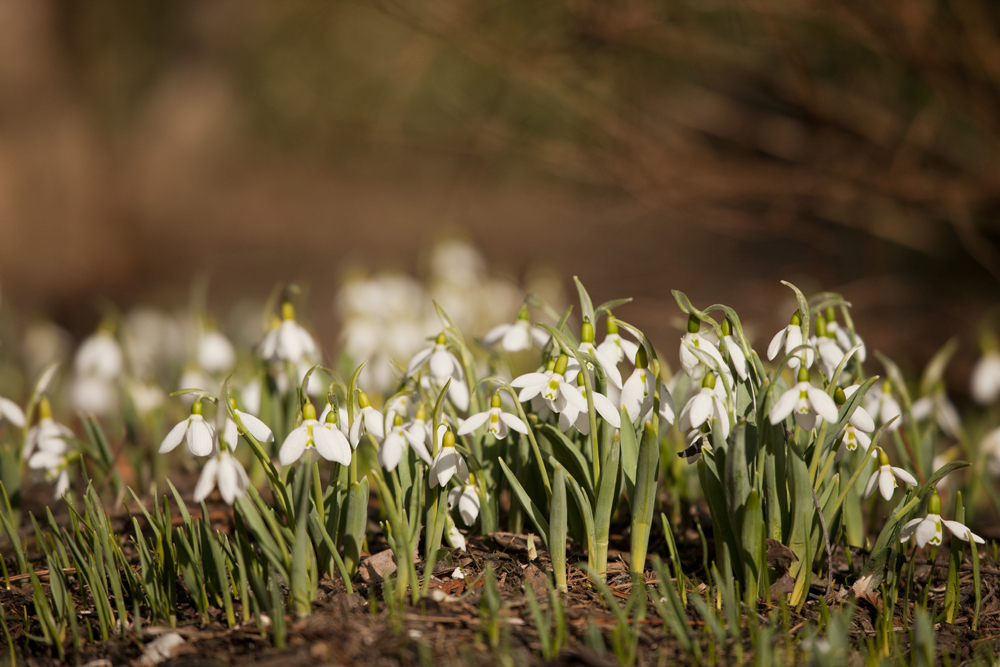 Every February, I can be found on my knees in the Garden poking and prodding and looking for signs that my beloved snowdrops are coming up to signal the beginning of spring. Pushing aside the snow, I see small green noses forcing their way up for a whiff of warm air. Even a single sunny day can bring forth elegant white blossoms which have a lovely honey scent. The spring's earliest snowdrops, Galanthus elwesii, are blooming now in the Perennial and Azalea Gardens. Their glaucous blue foliage and large flowers create a much nicer drift of white.