Posted in Bill Buck, From the Field, Science on January 31 2011, by William R. Buck
Ed. note: NYBG scientist and Mary Flagler Cary Curator of Botany, Bill Buck is currently on expedition to the islands off Cape Horn, the southernmost point in South America, to study mosses and lichens. Follow his journeys on Plant Talk.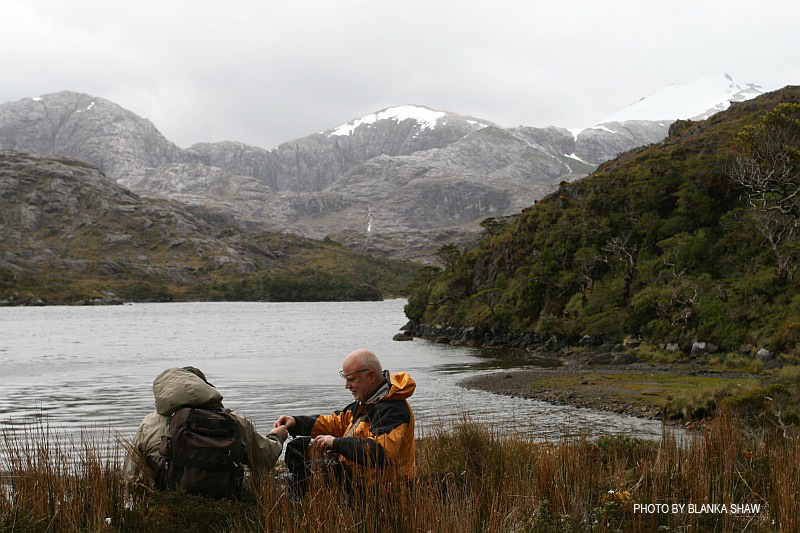 January 24, 2011, Seno Chasco, just north of isthmus to Brecknock Peninsula, Chile, 54° 34'S, 71° 39'W
Last night, after I had finished my work for the day, I was enjoying the night out on the deck (i.e., a lull in the rain) and watching Blanka, Jim and Juan down in the hold putting their collections on the dryer. They have each been consistently  excited about going out into the field everyday, no matter what the weather. Back on the ship they happily go through their collections. Watching their interest and energy makes me feel good that I am able to provide them with this opportunity. It also gives me something to look forward to, for those future expeditions when, in upcoming years, new teams of bryologists will accompany me to this spectacular region. Although it is something that never occurred to me before, this truly is one of the highlights of this project, being able to see the excitement on the faces of bryologists who have never seen such a mossy paradise before, and knowing that I could give them this gift (thanks to the National Science Foundation).