Posted in The Orchid Show on February 14 2013, by Matt Newman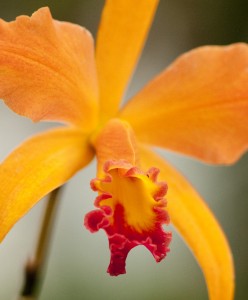 Timpani drums and chorus lines may seem a bit dramatic for a flower exhibition–at least up until you see what's been growing behind the doors of the Nolen Greenhouses for Living Collections! While Tropical Paradise winds down for another year, NYBG horticulturists are already hard at work on our next monumental event, prepping the Enid A. Haupt Conservatory for the arrival of thousands upon thousands of technicolor beauties. For over a decade now, The Orchid Show has defined spring in New York, snapping us out of our winter doldrums and dropping us straight into shorts and sandals. And this year, we're not missing a beat.
Under the curation of our Vice President of Glasshouses and Exhibitions, Francisca Coelho, The Orchid Show may just be the blockbuster of the year. We're certainly buzzing with excitement at the thought of it. But maybe you need a small reminder of the myriad colors waiting for you come March.