Posted in Science on July 22 2013, by Scott Mori
Scott A. Mori is the Nathaniel Lord Britton Curator of Botany at the The New York Botanical Garden. His research interests are the ecology, classification, and conservation of tropical rain forest trees.  His most recent book is Tropical Plant Collecting: From the Field to the Internet.
---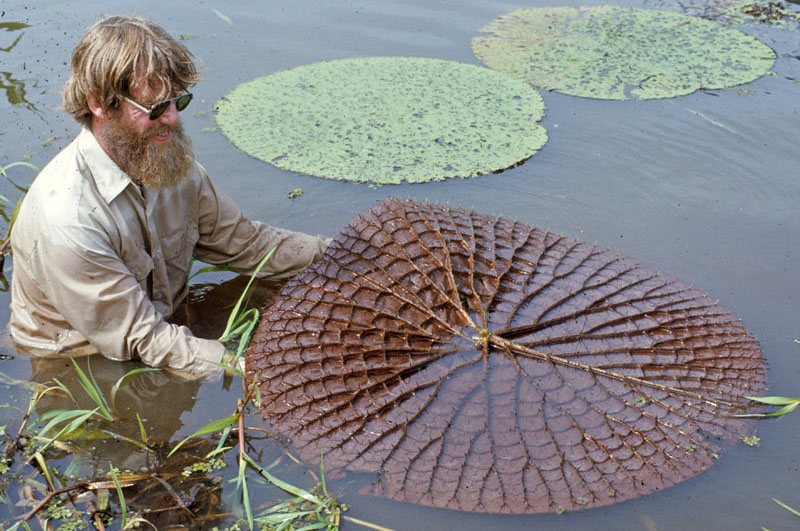 The waters of the Amazon fluctuate as much as 45 feet in years of heavy rainfall, meaning plants growing along the river are alternately subject to flooding in the wet season and dry soils in the dry season. To tolerate these extreme habitats, some Amazonian plants have evolved adaptations to both situations. A perfect example is the Amazon water lily (Victoria amazonica), which has adjusted its annual life cycle to the rise and fall of the rivers by growing rhizomes and new leaves from seeds, flowering at high water, fruiting as the water recedes, and surviving low water levels as seeds—each one surrounded by an impervious seed coat that protects against desiccation.