Posted in Science on August 7 2013, by NYBG Science
Scott A. Mori is the Nathaniel Lord Britton Curator of Botany at the The New York Botanical Garden. His research interests are the ecology, classification, and conservation of tropical rain forest trees. His most recent book is Tropical Plant Collecting: From the Field to the Internet.
Xavier Cornejo, a former Research Assistant at NYBG, is a curator of the GUAY Herbarium at the University of Guayaquil, Ecuador. His main research interests are the taxonomy of Neotropical Capparaceae and the conservation of mangroves and terra firme forests in western Ecuador.
---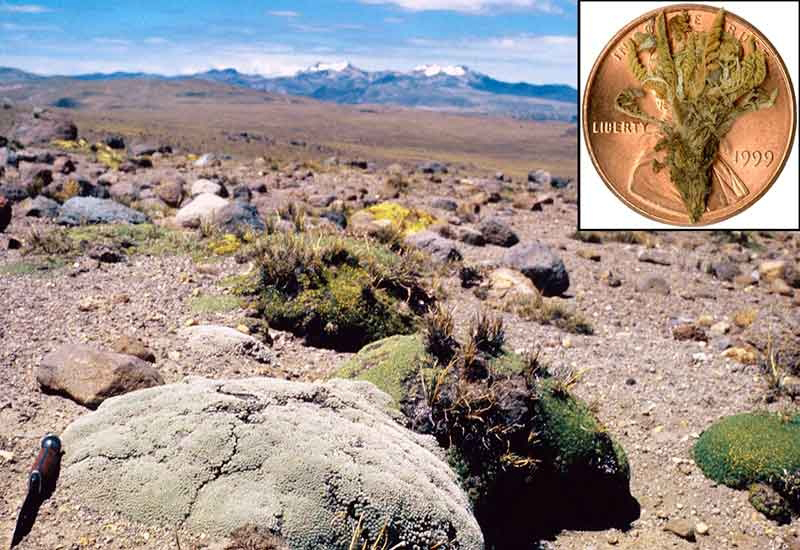 Each year the Institute for Species Exploration of Arizona State University selects 10 species from among the estimated 18,000 new species of plants, animals, or fungi as the most interesting published in the previous year. In 2012, 140 species were nominated and only two of those selected were flowering plants—a miniature violet named Viola liliputana from the Peruvian Andes, and a species of the Myrtle family, Eugenia petrikensis from Madagascar.
We are especially pleased to see the violet selected because we know both of the authors: Harvey Ballard, now an Associate Professor at Ohio University, and Hugh H. Iltis, former Director of the Herbarium of the University of Wisconsin and research mentor to our research and Ballard's alike. Hugh collected this spectacular violet nearly 50 years ago and was so impressed by the miniature high Andean plant that he took copious notes about the species, which was published in Brittonia by Springer for The New York Botanical Garden. We take this opportunity to recognize the accomplishments of Hugh Iltis in conservation and botanical science, and to thank him for the role that he has played in our careers.