Posted in Science on May 13 2013, by Scott Mori
Scott A. Mori is the Nathaniel Lord Britton Curator of Botany at the The New York Botanical Garden. His research interests are the ecology, classification, and conservation of tropical rain forest trees. His most recent book is Tropical Plant Collecting: From the Field to the Internet.
---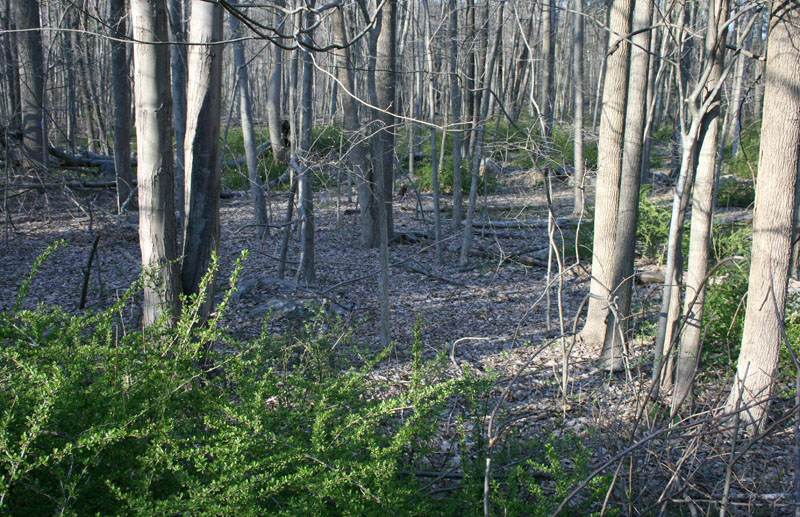 When I talk to other botanical enthusiasts about wildflowers of the northeastern United States, our conversations often return to the same question: "Where have all the spring wildflowers gone?" The most obvious response is that there are too many deer eating understory plants in our forests. However, that is only one of several reasons explaining the loss of spring wildflowers, among which is the presence of invasive plants which outcompete many species of our native flora. One of the worst invasives, the Japanese barberry—Berberis thunbergii DC—has had a major impact, leading me to rate it as one of the most noxious invasive plants in the northeast.
After seeing what I have to say, I would love to know if you can nominate an invasive species nearly as bad as this resource glutton!