Posted in People, Video on November 16 2011, by Rustin Dwyer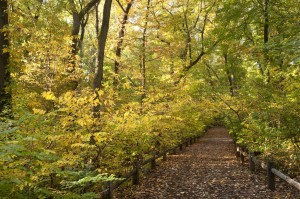 In recent weeks, we've been telling you about the addition of a literary element to our collection of audio tours. We've also been working hard to recover from October's unseasonably early snowstorm in time for the dedication of our 50-acre Forest.
In the spirit of this drive, here's a video of author Camille Rankine's poem, "Instructions on the Forest," which was filmed in and inspired by our recently rededicated Forest.