Posted in Nuggets from the Archives on January 2, 2015 by Sarah Dutton
Sarah Dutton is a project coordinator in the William and Lynda Steere Herbarium, where she is working on a project to digitize the Steere Herbarium's collection of algae.
---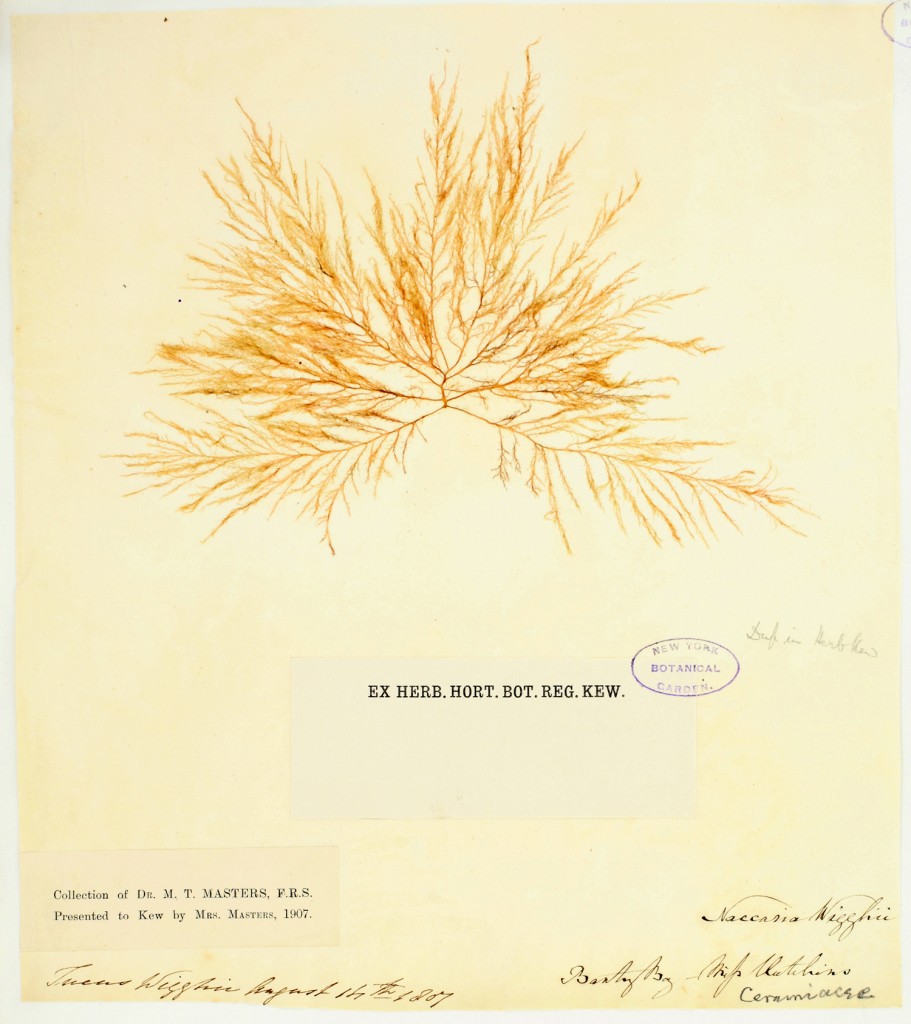 I recently happened across the oldest specimen that I have ever seen in the William and Lynda Steere Herbarium. It was collected in August 1807 in Bantry Bay, Ireland, by a woman named "Miss Hutchins." While digitizing lichen, bryophyte, and algal specimens over the last two years, I have become familiar with Miss Hutchins' name. Her specimens appear to be some of the oldest in these collections, all dating from the very early 1800s. I finally decided to investigate: who was this Miss Hutchins?