Posted in Learning Experiences, People on August 28 2015, by Plant Talk
Ken Iwuoha worked with Bronx Green-Up this summer, and will be attending York College this fall. Bronx Green-Up, the community garden program of The New York Botanical Garden, provides horticultural assistance, community organizing and training to Bronx gardens and urban farms. For more information, click here.
---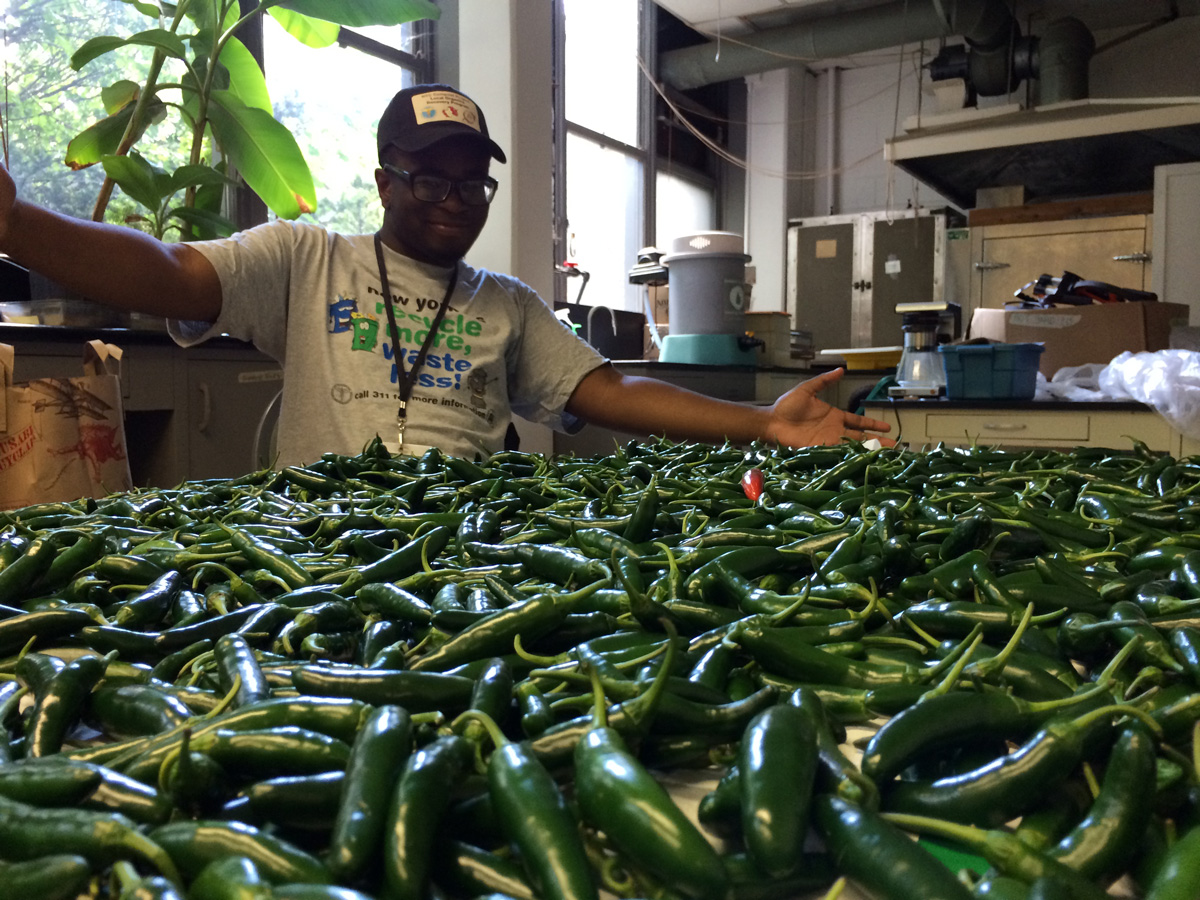 Allow me to introduce myself. My name is Ken Iwuoha. I am a SYEP (Summer Youth Employment Program) worker for the summer of 2015. I have worked for The New York Botanical Garden for over six weeks, with the Bronx Green-Up Program.
As an individual born and raised in the Bronx, I have adapted to buildings, construction, and pollution—the "City Life." I used to think that planting a tree in front of your house was the best way of being green. After working for Bronx Green-Up, however, my point of view has changed completely. Donating plants and providing services to local community gardens and schools has opened my eyes to the beauty of the Bronx.