Posted in From the Field, Travelogue on December 30, 2014 by Benjamin Torke
Benjamin M. Torke, Ph.D., is an Assistant Curator at the Garden's Institute of Systematic Botany. His specialty is legumes, a large plant family that includes not only beans and peanuts but also hundreds of rain forest tree species.
---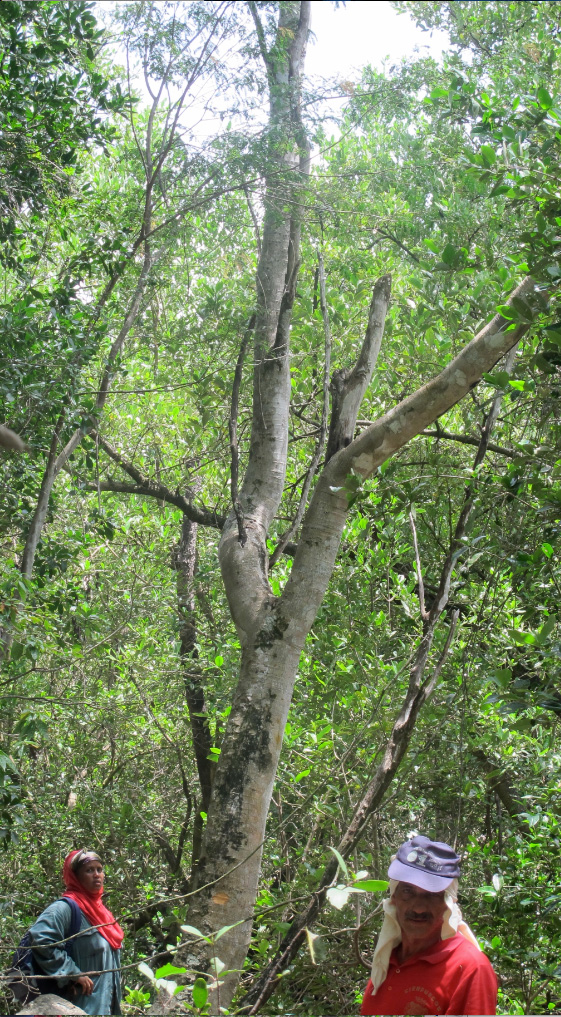 Editor's Note: President Obama's recent announcement that the U.S. will normalize its relationship with Cuba has focused attention once again on Cuba, an island nation where scientists from The New York Botanical Garden have conducted expeditions and scientific research for more than a century. In this two-part series, a Botanical Garden scientist describes his recent two-week field trip to Cuba, part of an ongoing effort to discover and document the island's richly varied plant life.
For the next leg of my August field trip to central Cuba, my colleagues and I traveled to the city of Cienfuegos on the southern coast. In Cienfuegos, we were joined by Julio León of the Botanical Garden of Cienfuegos, an expert on the flora of Cienfuegos Province. Julio took us to several highly productive collecting sites.
One of the most interesting habitats was the transition zone between a karst slope and a coastal mangrove swamp. Here we encountered one of the best finds of the whole trip, an individual of Behaimia cubensis, a very rare Cuban tree which is the only species of its genus. The evolutionary affinities of Behaimia are currently unknown, so I was very excited to collect material that could be used for DNA analysis.