From the Field: Bill Buck in Cape Horn
Posted in Bill Buck, From the Field, Science on February 9 2011, by William R. Buck
Ed. note: NYBG scientist and Mary Flagler Cary Curator of Botany, Bill Buck is currently on expedition to the islands off Cape Horn, the southernmost point in South America, to study mosses and lichens. Follow his journeys on Plant Talk.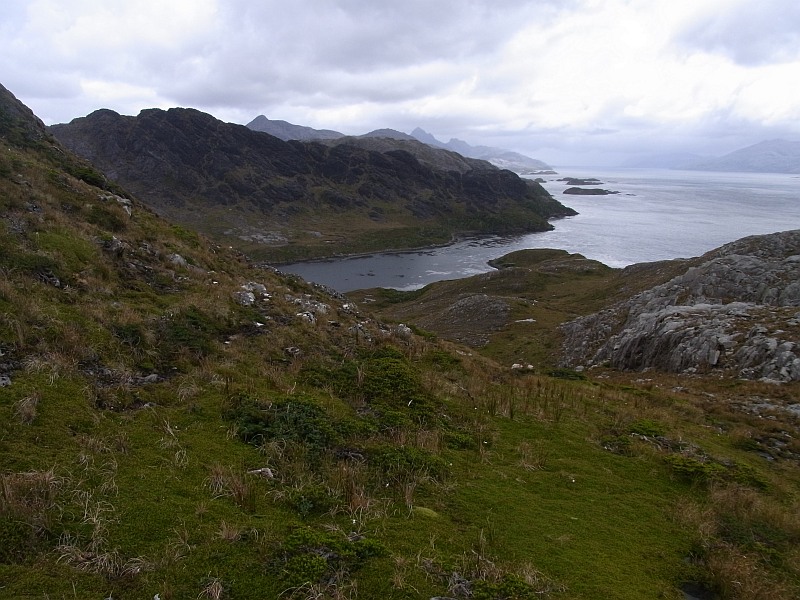 January 31, 2011; canal between Isla Georgiana and Isla Clementina, 54°41'S, 71°45'W
The engines started early and we only traveled about 1 1/2 hours before they stopped again. Because of the short time I assumed that we must have just headed north to the Brecknock Peninsula. However, much to my delight we were actually in a small sound on the northwest side of Isla Sidney. The gods must have been smiling on us, because for one of these barrier islands, the weather was great. The sun came and went, and only an occasional shower passed. This was particularly surprising because as we were getting into our rain gear before leaving the ship it had been sleeting.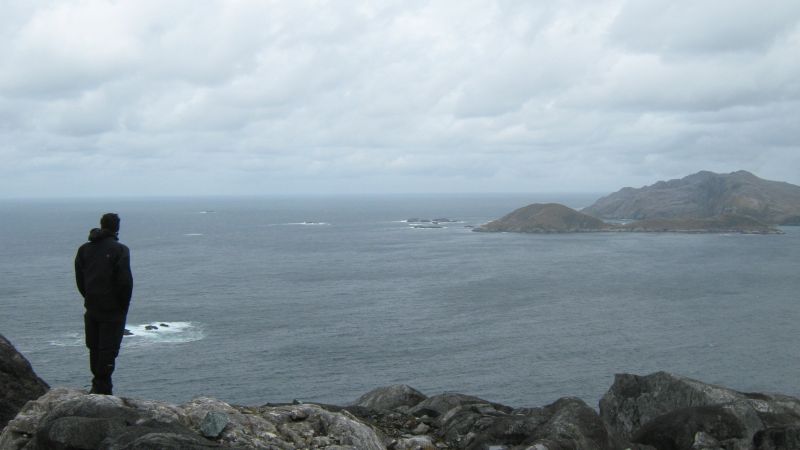 We split into three groups and headed off in different directions. I went alone to a beautiful southern beech gallery forest along a small, rocky steam. As I worked up the stream it eventually opened up and the rocks in the stream changed from being liverwort-covered in the shade, to moss-covered in the sun. As much as I am enjoying the company of my colleagues, it was nice to be alone for a few hours, especially in such a beautiful place. When we returned to our pick-up point in the early afternoon, everyone was very pleased both with what they had found, as well as with the weather (especially after the previous day).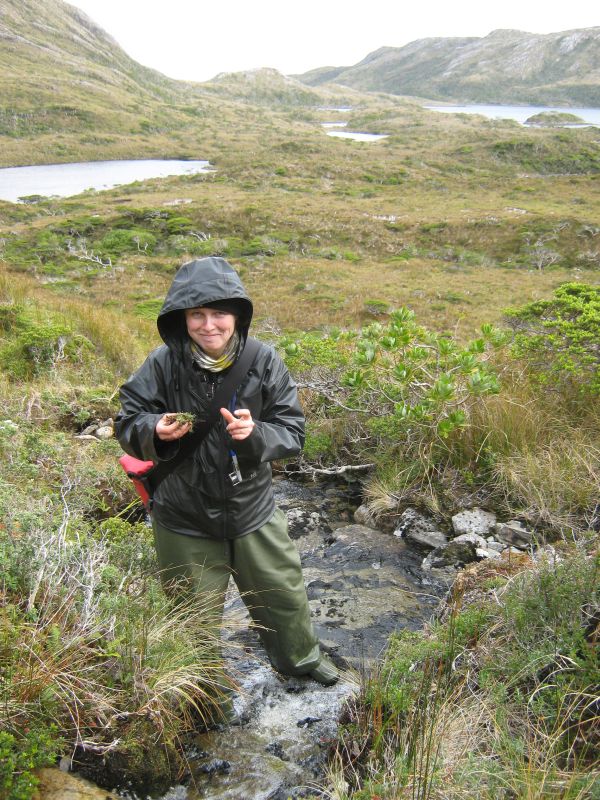 Because we were at the south end of a sound, we had hoped our satellite modem would find its equatorial satellites, and briefly it did, raising our hopes that we might have contact with the outside world and I could send in my blog for the last couple of days. But the contact was short-lived and we never even got internet access. Once again, foiled by technology!
After lunch, while I sat processing specimens, we headed for our next destination, a narrow channel between Isla Georgiana and Isla Clementina; a location with no bryophytes known from them. When we arrived in this very secluded channel, the sun actually shone. When I went down into the hold with the plant dryers, I was delighted to find that many of our specimens from two days ago were already dry. As I finished working, I sent Jim and Matt out to Isla Clementina. Because we want collections from both islands Blanka, Juan and I headed for Isla Georgiana. Again, I headed out alone, this time to a beautiful, wet forest with a thick carpet of liverworts. I didn't find anything particularly unusual but enjoyed the time in the lush forest. Blanka and Juan, however, hit the jackpot. They were along an open stream in a rocky area and found a nice peatmoss and other interesting mosses. I felt bad that I had sent Jim to the other island because I could that he was disappointed by his afternoon collections. However, we are trying to collect as extensively in the area as possible, and on as many islands as possible.
Tomorrow's plan is to head to Bahía Murray on Isla Basket if the weather is "good;" or if the weather is bad, to Seno Courtenay, the easternmost sound we plan to survey on this trip where a river leads to a lake that abuts a glacier. Regardless of where we end up, either area sounds like a potential bryophyte paradise, and we're all anxious to see either of them.
Bill Buck's Previous Reports From the Field
January 30, 2011, Unnamed sound on south side of Brecknock Peninsula, NW of Isla Georgiana, Chile
January 29, 2011, Isla Aguirre, Seno Quo Vadis, Chile
January 26, 2011, Punta Arenas, Chile
January 24, 2011, Seno Chasco, just north of isthmus to Brecknock Peninsula, Chile
January 23, 2011, Isla Grande de la Tierra del Fuego, Puerto Consuelo, Seno Chasco, Chile
January 22, 2011, Isla Grande de la Tierra del Fuego, Seno Brujo, Chile
January 21, 2011, Isla Grande de la Tierra del Fuego, Seno Brujo, Chile
January 20, 2011, Isla Grande de la Tierra del Fuego, Seno Bluff, Chile
January 18, 2011, Punta Arenas, Chile