Posted in Bill Buck, From the Field, Science on February 14 2011, by William R. Buck
Ed. note: NYBG scientist and Mary Flagler Cary Curator of Botany, Bill Buck is currently on expedition to the islands off Cape Horn, the southernmost point in South America, to study mosses and lichens. Follow his journeys on Plant Talk.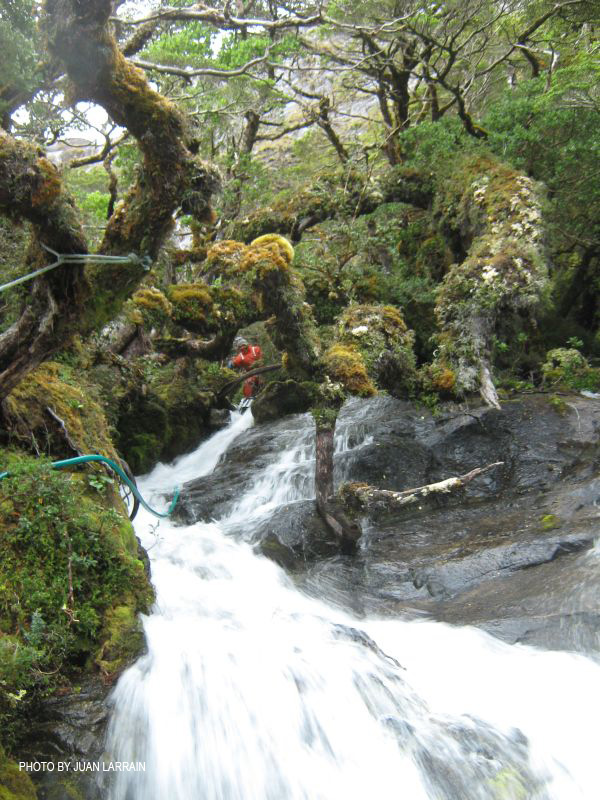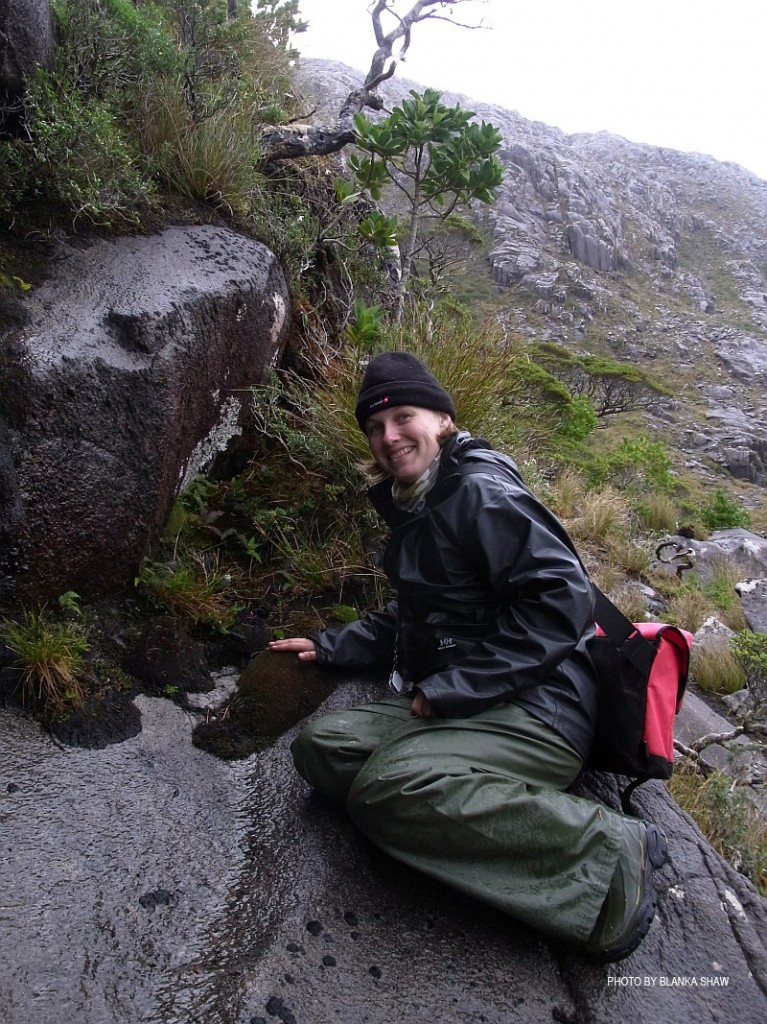 February 8, 2011; Punta Arenas, Chile; final entry
On the morning of February 6, we arrived in Seno Término, an appropriate name for our last day in the field. The weather mirrored our reluctance to finish such an amazing expedition. The skies were heavily overcast and a constant light rain fell. It seemed reasonable that our last day in the field would be a wet one, like so many before it. Seno Término runs, more or less, east-west, meaning that where we anchored was quite choppy. Across the sound, where there was a less substantial barrier to the wind, sheets of rain flew by one after another.
Despite (or maybe because of) the weather, no one wanted to stay out of the field today. I chose a small band of forest at the base of a granite mountain; at least in the forest the wind is much less. Time zoomed by as I worked back and forth through the forest, reaching and ascending the lower parts of the mountain whenever I could. Even at this late date, with so many sites under our belts, interesting mosses continue to be found. I realized that here, on this last day, I had finally gotten in shape so that climbing a hill didn't make me out of breath. Talk about a day late and a dollar short!
At lunchtime we moved to our final collecting site, Seno Ocasión, opposite Isla Aguirre, where we had visited earlier. The cold rain persisted, but what was really dampening our spirits was the realization that our expedition was all but over.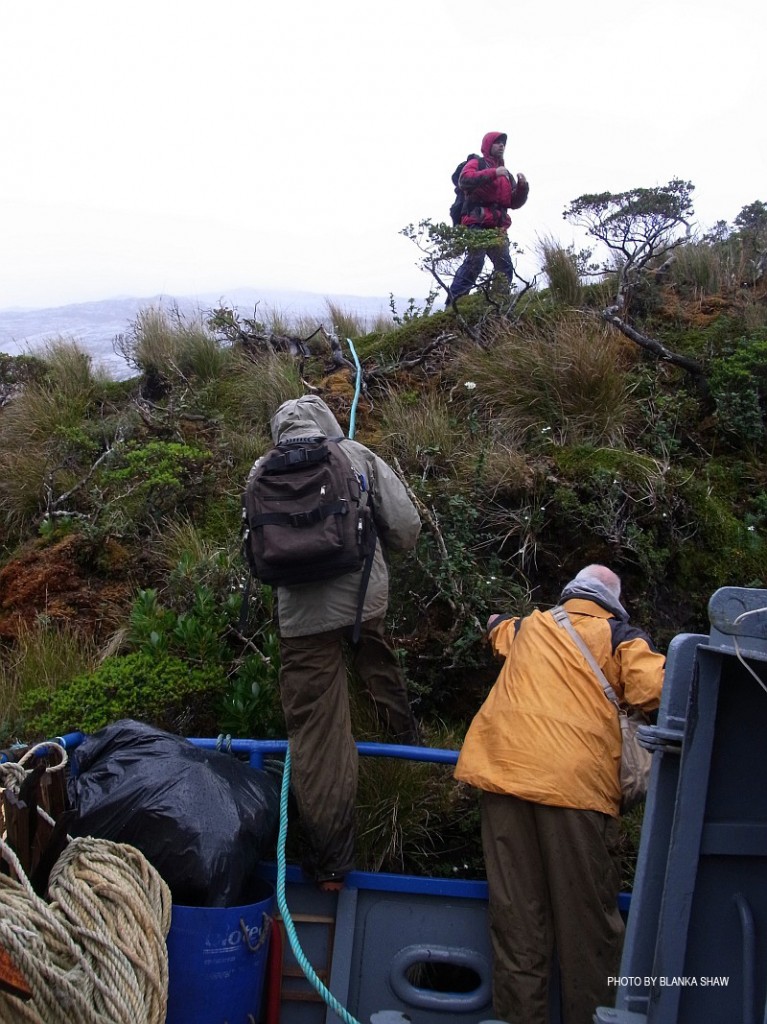 The ship was tied to a rock wall and we were able to just jump ashore and begin our collecting. The destination-oriented collectors ran ahead in an attempt to reach a nearby rocky peak. Apparently in these exposed areas the wind was fierce and prevented much progress. On the other hand, Kimmy and I hadn't made it far from the ship when I spotted a steep ravine that ran right down the sea (which the others had run past). It was wet and slippery, but it's always harder going down than climbing up, so we decided to chance it. At times I had to remove my collecting pack and leave it behind in order to fit onto narrow ledges that I wanted to access. In the end my efforts were rewarded with a moss no one on our ship recognized. Having to crawl backwards to get off the ledge was a small price to pay.
Every great journey must end. But, there's always next year! More below.