Posted in From the Library on June 14 2019, by Esther Jackson
Esther Jackson is the Public Services Librarian at NYBG's LuEsther T. Mertz Library where she manages Reference and Circulation services and oversees the Plant Information Office. She spends much of her time assisting researchers, providing instruction related to library resources, and collaborating with NYBG staff on various projects related to Garden initiatives and events.
---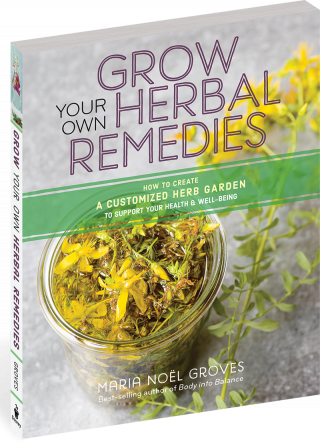 Four titles from Workman Publishing bring herbalism to the home and help readers develop and save botanical recipes and techniques.
Grow Your Own Herbal Remedies: How to Create a Customized Herb Garden to Support Your Health & Well-Being (2019) is the second book from Maria Noël Grove, author of Body into Balance. Grove is a Registered Herbalist and a Professional Member of the American Herbalists Guild.
Those who have read my past reviews will not be surprised to hear that I suggest readers do heavy independent research before ingesting any of the plants that Grove features. Thankfully, Grove also encourages readers to take this step. The book is broken into three sections: Skills for Making Medicine, Remedy Gardens, and Healing Garden Herbs. I found the first section to be extremely interesting, as Grove details many ways in which plants can be prepared and preserved for the home. Beyond having an application for herbalism, these methods would be interesting to home cooks and food preservers. The second section details which plants should be used to treat which ailments, according to Grove, and the final section includes herb profiles.