Posted in Interesting Plant Stories on February 27, 2015 by Douglas Daly
Douglas C. Daly, Ph.D., is the Director of the Institute of Systematic Botany and the B. A. Krukoff Curator of Amazonian Botany at The New York Botanical Garden. Among his research activities, he is a specialist in the Burseraceae (frankincense and myrrh) family of plants.
---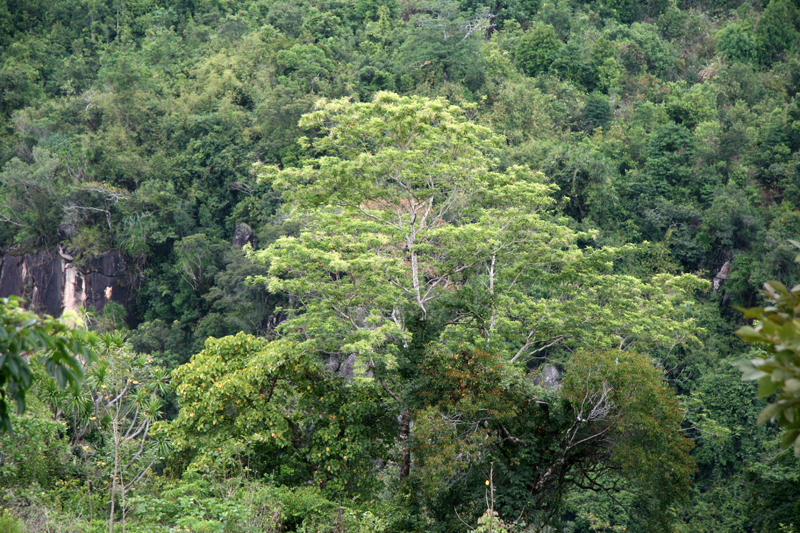 Vietnam is home to a number of species of trees in two closely related plant families, the sumac or cashew family (Anacardiaceae) and the frankincense and myrrh family (Burseraceae), but for decades, many of these species were poorly known and had never been sampled for leaf material for obtaining DNA sequences that would help resolve their evolutionary relationships and contribute to informed decisions aimed at conserving them in the wild.
I was part of a team of five botanists—two from Vietnam and three from The New York Botanical Garden—who conducted a joint expedition in April and May of 2010 in search of trees belonging to these two important plant families. Drs. Le Dong Tan and Nguyen The Cuong represented the Vietnam Academy of Science and Technology/Institute of Ecology and Biological Resources, and the Botanical Garden was represented by Dr. Susan Pell, John Mitchell, and me.