Posted in Exhibitions, Exhibitions, Kiku, Video on September 30 2014, by Lansing Moore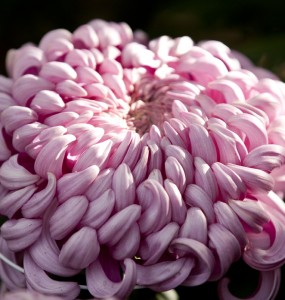 This Thursday is the opening of Kiku: The Art of the Japanese Garden, NYBG's stunning tribute to Japan's most celebrated fall flower, the chrysanthemum—or kiku. For many months, NYBG's specially trained experts have been painstakingly cultivating hundreds of Japanese chrysanthemum flowers along frames in a variety of traditional and contemporary styles. Masters of the art of kiku can coax hundreds of blossoms from a single stem. The end result will debut in the Enid A. Haupt Conservatory on October 2, when these flowers blossom simultaneously to create showstopping displays.
NYBG will offer a variety of programs throughout the run of this special exhibit, from weekends dedicated to bonsai and ikebana to a special Japanese Pop-Up Restaurant in the Garden Café. Below, enjoy a behind-the-scenes, time-lapse video showing the progress of one of our kiku displays: the monumental ozukuri.