Posted in Events on June 23, 2017 by Stevenson Swanson
Stevenson Swanson is the Science Media Manager at The New York Botanical Garden.
---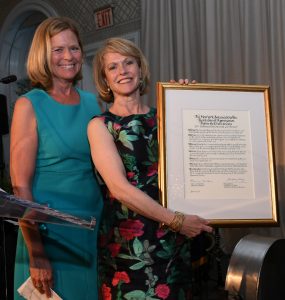 The New York Botanical Garden's first Before the Green is Gone: Sustainability Summit and Dinner was held at multiple sites around the Botanical Garden on Wednesday, June 14. The event was held not only to honor those who have played central roles in sustainability initiatives at the Garden and around the world but also to advance public discussion of issues at the heart of building a more sustainable world.
Three concurrent sessions on critical sustainability subjects—water, forestry, and energy—featured experts from the worlds of business, research, advocacy, and philanthropy. Held at active conservation sites around the Garden, the information-packed sessions offered speakers the opportunity to share challenges and discuss practical solutions to these important issues.