Posted in Books: Past and Present on May 2, 2017 by Stevenson Swanson
Stevenson Swanson is the Science Media Manager for The New York Botanical Garden.
---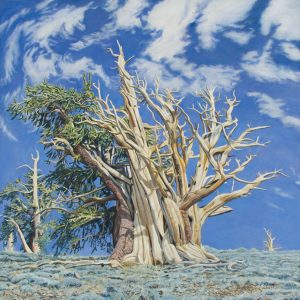 For almost all of their professional careers, Drs. Noel and Patricia Holmgren have explored the vast region between the Sierra Nevada and Rocky Mountains—an area the size of Texas encompassing all or parts of seven states—to discover and document its plant life. Their work, and that of their many collaborators, is contained in Intermountain Flora, a monumental, multi-volume work published over the course of 45 years, beginning in 1972.
The New York Botanical Garden Press recently published the last volume in the series, Intermountain Flora, Volume Seven—Potpourri: Keys, History, Authors, Artists, Collectors, Beardtongues, Glossary, Indices. This 312-page supplement is both a history and a guide to the series, which provides authoritative, scientific treatments of nearly 4,000 plant species found in the Intermountain West.