Posted in People, Shop/Book Reviews on July 14 2016, by Joyce Newman
Joyce H. Newman is an environmental journalist and teacher. She holds a Certificate in Horticulture from The New York Botanical Garden.
---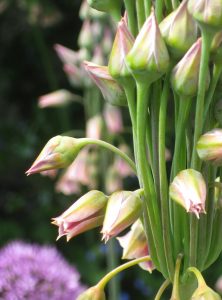 Helen Dillon, Distinguished Counselor to the NYBG Board of Trustees, has created an exquisite garden in the suburbs of Dublin, and she is considered one of Ireland's greatest gardeners, as well as a world-famous teacher and garden writer.
In her book, Down to Earth with Helen Dillon (Timber Press, $29.95), available at NYBG Shop, Dillon describes the evolution of her garden, first started in 1972 with her husband Val. Surrounded by stone walls on less than an acre, the property, including a house built in the 1830s, already had roses, apple trees, a wobbly greenhouse, hen houses, a large bed of bearded iris, a vegetable patch, and a rockery pile of stones in the middle of the lawn. But all of this was to change.
The main garden is at the back of the house facing south where Dillon has organized plants by their preferred habitat. The biggest change was replacing the lawn in the main garden with a lovely canal set in Irish limestone. Several small gardens are tucked behind the main garden with gravel pathways and a charming sitting area that features lovely bird cages. There's also a Victorian style greenhouse built in 1976.