Posted in Interesting Plant Stories on March 13, 2018 by Science Talk
Michael J. Balick, Ph.D., is Vice President for Botanical Science and Director and Philecology Curator of the Institute of Economic Botany at The New York Botanical Garden, and Gregory M. Plunkett, Ph.D., is Director and Curator of the Botanical Garden's Cullman Program for Molecular Systematics.
---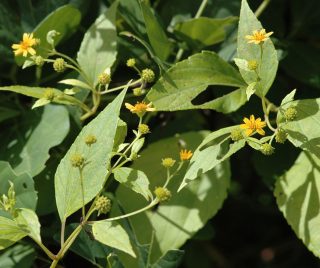 For most of us, calendars rule our lives. They allow us to organize our days, remind us of future appointments, and importantly, help us to carve out a space when we can take a break from the frenetic pace of life. Increasingly, they are stored on our computers or mobile phones, but this modern tool developed and evolved over a long period of human history.
Before the introduction of the Western calendar, people in Vanuatu reckoned time through their own observations of the natural world. Especially important were certain species of "calendar plants," whose flowering or fruiting provided an indication of the change of seasons and cues for certain activities, such as gardening, hunting, and fishing. The use of plants as a guide for human activities is of great interest to us. During the past two years, we have been privileged to work with a team of people focused on understanding the diversity, distribution, uses, linguistics and conservation of the Vanuatu flora. Our work on the Tafean islands of Tanna and Aneityum involves collecting plants, mapping plant distributions, and gathering information on the local names of these plants and how people use them.