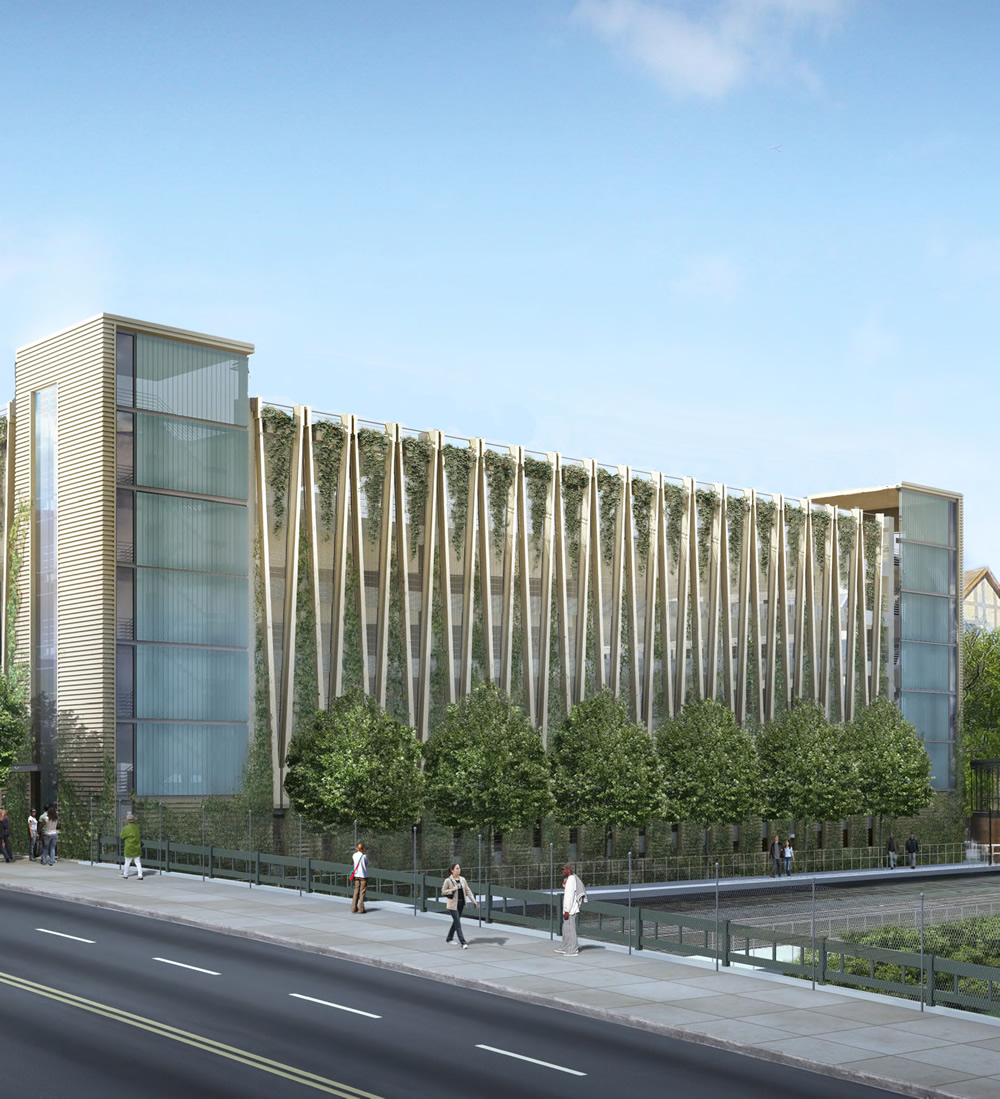 The New York Botanical Garden Parking Garage
Peter Jay Sharp Building
Parking Garage address: 401 Bedford Park Blvd, Bronx, NY 10458
Just a short walk from the Botanical Garden gate and the Metro-North Botanical Garden Station, this modern facility provides parking for more than 800 cars and serves the public.
Features include:
24/7 park and lock
Around-the-clock professional attendants
Indoor, covered parking
Electric-car charging stations
Credit cards accepted: MasterCard, Visa, Discover, American Express
Parking Rates
Daily
Early Bird: $7, includes tax. Enter Monday - Friday, 12 a.m.-10 a.m.; Saturday and Sunday, 12 a.m.-8 a.m. and depart by 9 p.m.*
Standard: $12 on weekdays and $15 on weekends, holiday Mondays and other peak times, includes tax. Enter Monday-Friday, 10 a.m. or later; enter Saturday and Sunday, 8 a.m. or later and depart by 9 p.m.*
*If departure is past 9 p.m., the maximum daily rate of $15 will be charged.
Monthly
Includes free Botanical Garden Grounds Admission for account holder
Weekday: $85, includes tax. Unlimited access between 5 a.m. Monday and 1 a.m. the following Saturday.
24/7: $150, includes tax (prices subject to change). Unlimited access for the month.
These will be available on a first come, first served basis.
For more information, call 212.490.3460, ext. 15, email
betty@mpsparking.com
or visit
mpsparking.com