Plant Research and Conservation at The New York Botanical Garden: News and Media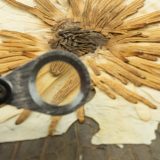 New Online Resource: The Hand Lens
Take a closer look at our herbarium collections and the endless stories they can tell. See features on expeditions taken around the globe by our researchers, art and history represented in our specimens, and much more.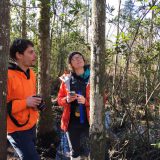 Coastwatch: Hiding in Plain Sight
The author follows James Lendemer and former NYBG graduate student Jessica Allan as they perform lichen inventories and monitor the results of transplantation studies on the mid-Atlantic coastal plain. The article also has a very useful summary of basic lichen biology.
Photo by the author, Julie Leibach.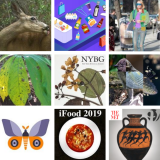 Google AI blog: Announcing the 6th fine-grained visual categorization workshop
In recent years, Fine-Grained Visual Recognition Competitions (FGVCs) have spurred progress in the development of image classification models focused on detection of fine-grained visual details in both natural and man-made objects. This year, Google is delighted to announce a new partnership with The New York Botanical Garden for the Herbarium challenge.
In the Herbarium challenge, researchers are invited to tackle the problem of classifying species from the flowering plant family Melastomataceae. This challenge is distinguished from the iNaturalist competition, since the included images depict dried specimens preserved on herbarium sheets, exclusively. Herbarium sheets are essential to plant science, as they not only preserve the key details of the plants for identification and DNA analysis, but also provide a rare perspective into plant ecology in a historical context. As the world's second largest herbarium, NYBG's William and Lynda Steere Herbarium contributed a dataset of over 46,000 specimens for this year's challenge.
This year there will be a wide variety of competition topics, each highlighting unique challenges of fine-grained visual categorization, including an updated iNaturalist challenge, fashion & products, wildlife camera traps, food, butterflies & moths, fashion design, cassava leaf disease, the iMet Collection challenge, and the Herbarium challenge.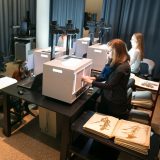 Barnard College collaborates with NYBG Herbarium to teach students "The Global Power of Botany"
This short video highlights Barnard's interdisciplinary course, "The Global Power of Botany: Plants and Profits." In this course, students are provided with hands-on experience and they pursue projects with a digital component in collaboration with the Garden's William and Lynda Steere Herbarium.
The course challenges students to see the world through plants and the important roles they play in all aspects of our lives. Barnard Professor Hillary Callahan explains, "In the last 20 years, botany has reinvigorated itself with the coming of data science, computers, and imaging, making botany more vital today than ever." According to Barnard biology major, Ibigail I. Gutierrez, "The course helped me understand the significance of online data and how it can inform us about the diversity that surrounds us, without having to go out and collect field data."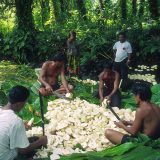 Traditional lifestyles, transition and implications for healthy aging
A team of researchers including New York Botanical Garden scientist Michael Balick has found that citizens of a Pacific island nation who are in transition between traditional, agrarian communities and modernized areas are more likely to have unhealthful lifestyles than those living in either traditional or modernized communities.
The findings from the study of residents of the state of Pohnpei in the Federated States of Micronesia have important implications that are applicable to the greater global population, including the United States, given that contemporary western society is transitional at its core.
The PLOS ONE article was published by an interdisciplinary research group that includes authors from The New York Botanical Garden, Southern Arizona VA Health Care System, North Carolina State University, American Academy of Family Physicians, Columbia University, Conservation Society of Pohnpei, Federated States of Micronesia (FSM), The Nature Conservancy—Micronesia Office, and University of Hawaii at Manoa.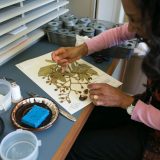 Biodiversity Collections Network: Extending US Biodiversity Collections to Promote Research and Education
On April 4, the Biodiversity Collections Network (BCoN) released its report "Extending US Biodiversity Collections to Promote Research and Education." The report was developed by a team of scientists including NYBG's Barbara Thiers.
The report proposes a vision for how institutions such as NYBG can harness our wealth of collections to address environmental challenges such as climate change and species loss.
BCoN is a five-year initiative funded by the National Science Foundation to support the development of a sustainable community of practice to ensure that biodiversity collections are digitally available for wide uses in research and education. BCoN was founded from a combination of societies, including the Natural Science Collections Alliance, for which Barbara Thiers is currently serving as Vice President, and the Society for the Preservation of Natural History Collections (SPNHC), for which Barbara is currently serving as President.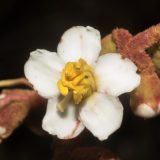 Peruvian media: Six new plant species discovered in a single National Park in Peru
Peru's national parks and protected areas have incredible levels of biodiversity, but the discovery of a cluster of new species of plants has captured the attention of that country's government agencies, news media, and blogs.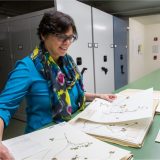 Bioscience: The Evolution of Natural History Collections
Increasingly, natural history collections are used not only to chronicle the history of species but also as sources of new information on cutting-edge research, as new research tools move specimens and data to center stage. The author interviews several scientists, including NYBG's Barbara Thiers.
Dr. Thiers speaks on behalf of NYBG and as the President of the Society for the Preservation of Natural History Collections, and the article exposes a fascinating diversity of uses of specimen data.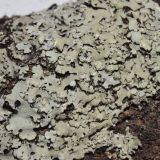 Press Release: NYBG Scientist Names New Lichen Species in Honor of Oprah Winfrey
An NYBG scientist and his colleague have named a new species of lichen in honor of Oprah Winfrey, who was born in the region where the lichen is found. The species can be identified in part because of its bright glow under ultraviolet light. It is the first species named for Ms. Winfrey.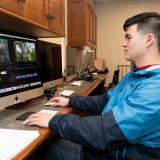 Taft School Website: NYBG Partnership with Taft
For nearly five years, Taft School and The New York Botanical Garden have enjoyed a growing and meaningful partnership. Taft students work side-by-side with renowned scientists and college and graduate students during summer internships at NYBG.
Each year, the Garden welcomes Taft students to its classrooms, laboratories, libraries, and research spaces. The research activities of the students include collecting, specimen digitization, molecular systematics, and genomics.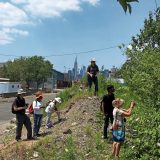 Garden Rant: Crowd-Sourced Botany
The New York City EcoFlora enlists New Yorkers to photograph wild plants they observe around the cityscape and upload the photographs using the iNaturalist platform. With the help of 3,541 citizen scientists, EcoFlora has in two years' focus on the city (2017-2018) recorded observations of 3,180 different species of plants, fungi and lichens.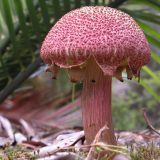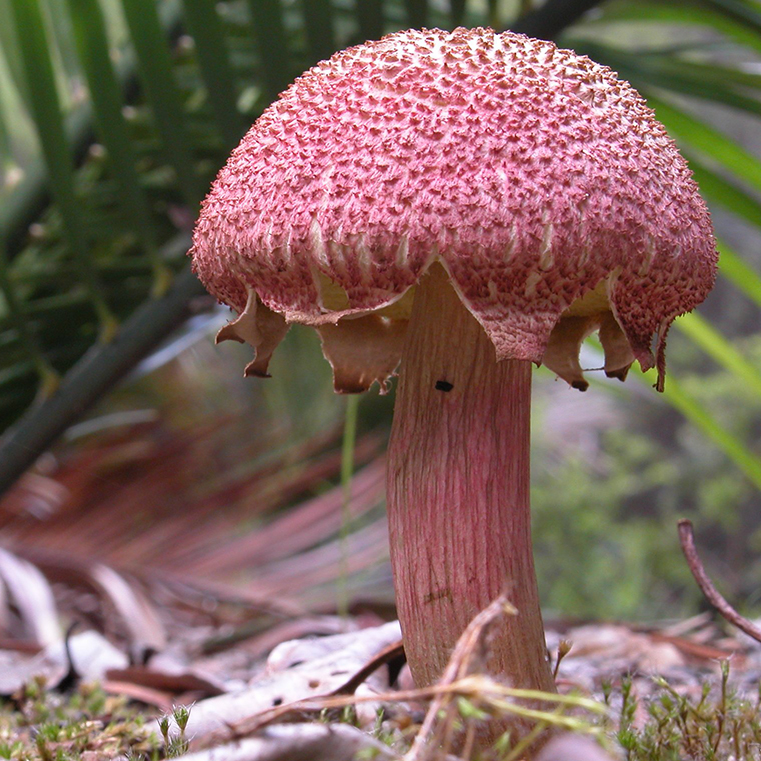 Science Talk Blog
From the field to the lab, NYBG's scientists aren't just about white coats and microscopes—they're adventurous and determined globe-trotters who live to discover, understand, and preserve Earth's biodiversity. The Science Talk blog exposes the far-reaching work of the Garden's botanical specialists.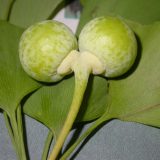 Media Archive - 2018
Continue to the Plant Research and Conservation media archive for 2018.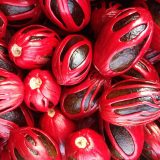 Media Archive - 2017
Continue to the Plant Research and Conservation media archive for 2017.