Plant Research and Conservation at The New York Botanical Garden: News and Media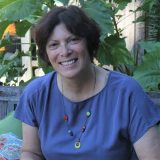 Collections Lens (BRIT): Barbara Thiers on Funding Natural History Collections and the Extended Specimen Network
In the Collection Lens series, BRIT Librarian Brandy Watts highlights collection managers from around the world as collections move into the future.
The Blog draws attention to botanical collections in order to facilitate understanding and appreciation of their importance in preserving biodiversity. Tune in for a wide ranging conversation with NYBG's Barbara Thiers!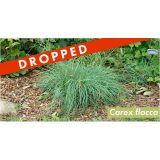 North Creek Nurseries Special Bulletin: *DROPPED* Carex flacca
When North Creek Nurseries received word from noted NYBG botanist Dr. Robert Naczi that Carex flacca was spreading beyond the garden, we knew we had to do the right thing and eliminate Carex flacca from our gardens and stop selling this plant.
North Creek Nurseries stands by our "Plant Principles" to only carry plants that are "garden-worthy, stand the test of time, and are non-invasive."
North Creek Nurseries thanks Dr. Naczi for calling attention to this issue. North Creek Nurseries is committed to being part of the solution, not part of the problem. While this plant was a much-requested customer favorite – we must do the right thing and we have discontinued Carex flacca 'Blue Zinger'. It is a disappointment but we hope you will join us in the effort to be good stewards of our local environments.
(February 5, 2021)
Follow the link for a complete statement and the original message from Dr. Naczi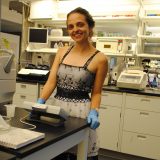 Nature: My 2020 as an 'alien' Ph.D. student in New York
As a Colombian student in the joint Ph.D. program between the City University of New York (CUNY) and The New York Botanical Garden (NYBG), Cecilia Zumajo is officially an 'alien', according to US customs officials and law.
The term made Cecilia laugh when she first heard it, on account of its extraterrestrial origins, but it was not amusing for long, and it became increasingly serious as 2020 progressed. When lockdowns caused laboratory closures, members of NYBG's Plant Science Research Laboratory took plants home to continue their experiments. Cecilia learned three key lessons as an international graduate student in the United States, and she is optimistic about 2021.
(January 25, 2021)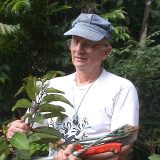 Scott Mori (1941-2020): Friend, mentor, and colleague
This past August, The New York Botanical Garden community was deeply saddened to learn of the passing of our dear friend and treasured colleague, Curator Emeritus Scott A. Mori, Ph.D.
Scott spent the majority of his long and distinguished career at NYBG, arriving in 1975 as Research Associate to work on the systematics and ecology of the Brazil nut family, Lecythidaceae. Some four decades later, Scott retired in 2014 as Nathaniel Lord Britton Curator of Botany in the Garden's Institute of Systematic Botany. Scott was a prolific researcher, a prodigious plant collector, and an active and passionate teacher and mentor. His legacy lives on in more than 140 scientific publications (including 12 books) and 27,000 herbarium specimens, and in the students, post docs, and interns he mentored.
Since Scott's passing, his career has been recognized and appreciated by those who worked with Scott for many years and benefited from his influence. Every wonderful tribute adds a different perspective of Scott's life and contributions.
In remembrance of: Scott A. Mori (1941-2020), Tropical Botanist Extraordinaire
Ghillean T. Prance, Robert Naczi, and Lúcia G. Lohman
(Biotropica; January 24, 2021)
The 'Adopt-a-tree' strategy – A legacy of Scott Mori (1941-2020)
Pierre-Michel Forget
(Ecotropica; January 5, 2021)
Scott Alan Mori (1941-2020): An Appreciation
Brian Boom
(The Botanical Review; November 9, 2020)
The Scientific Legacy of Scott Mori
Brian Boom
(Plant Talk Blog; August 19, 2020)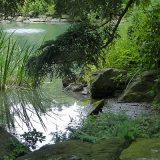 Times of Israel: EcoFlora Can Save Us All
One blogger's answer to the question of how to deal with wintertime isolation: contribute to the New York City EcoFlora as a citizen scientist! She finds her own participation in the project interesting and productive, and it carries the added benefit that the natural world is devoid of partisanship.
The author summarizes the objectives of the New York City EcoFlora project and offers pointers for those who want to get involved–even in the depth of winter.
(January 24, 2021)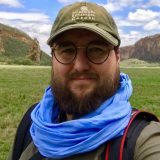 CUNY News: Ph.D. Student Simon Verlynde Is Hooked on Orchids
Ph.D. student Simon Verlynde's path to NYBG and CUNY has taken many twists and turns, including abandoning a plan to become an airplane mechanic, a stint working in a Paris flower market, and visits to the tropical forests of Madagascar. He eventually got a biology degree, and then a master's degree in tropical plant biodiversity and environments.
Verlynde always wanted to complete his academic training with a doctorate, and The Graduate Center's partnership with The New York Botanical Garden was a perfect fit. His dissertation will be on the systematics, biogeography, and evolution of Angraecum, a genus of Afro-Malagasy orchids that includes a species studied by Darwin. Once he has his degree, he hopes to carry on the work of helping to expand knowledge and conserve Malagasy orchids.
(January 12, 2021)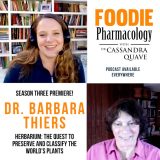 Foodie Pharmacology: Herbaria & the Natural History of Plants with Dr. Barbara Thiers
Dead plants do tell tales. Over the past five hundred years, plant hunters have scoured the Earth, collecting millions of specimens that are now held in vast collections in New York, London and Paris, complemented by smaller collections found in museums and universities across the globe.
These plants were sought out not just for their beauty and diversity, but also for their potential applications in new foods, medicines, and more. This episode features Dr. Barbara Thiers, Director of the Steere Herbarium at The New York Botanical Garden and author of a new book entitled, "Herbarium: The Quest to Preserve and Classify the World's Plants." She discusses the fascinating history of herbaria and recounts the adventurous stories of some of the famous explorers that built these collections.
(January 11, 2021)
Foodie Pharmacology Podcast: Herbaria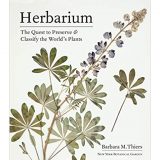 In Defense of Plants: Herbaria: Past, Present & Future
This episode takes a deep dive into the past, present, and future of herbaria. In Defense of Plants sits down with Director of the William and Lynda Steere Herbarium, Dr. Barbara M. Thiers, to talk about her new book Herbarium: The Quest to Preserve and Classify the World's Plants.
Dr. Thiers has spent a lifetime thinking about and working in herbaria and she recognized the importance of telling their stories. Listen in as we discuss humanity's impulse to save things.
In Defense of Plants Podcast: Herbarium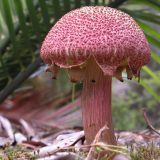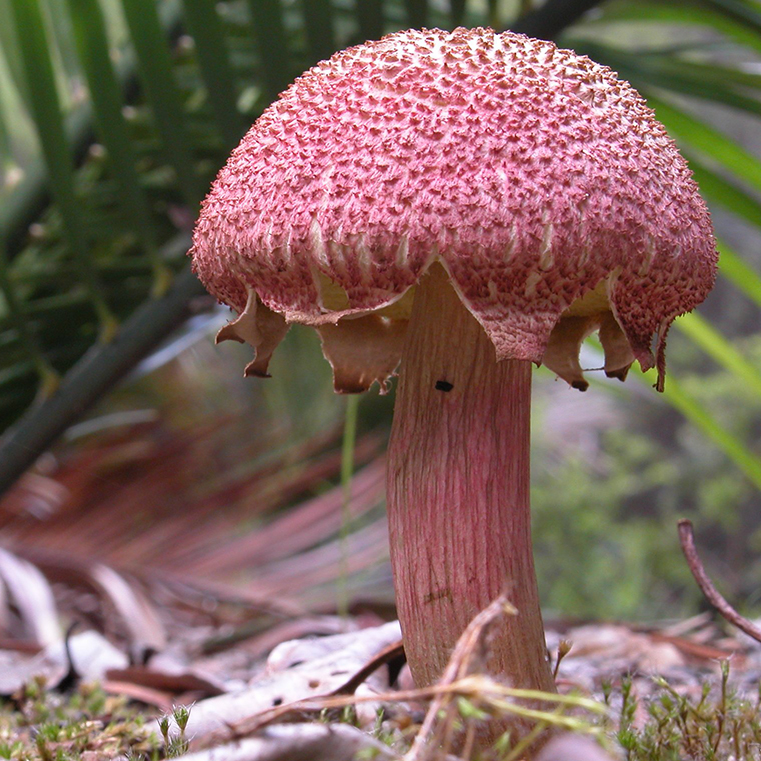 Plant Talk Blog: Science
From the field to the lab, NYBG's scientists aren't just about white coats and microscopes—they're adventurous and determined globe-trotters who live to discover, understand, and preserve Earth's biodiversity. The Plant Talk blog exposes the far-reaching work of the Garden's botanical specialists.