Plant Research and Conservation at The New York Botanical Garden: Events and Activities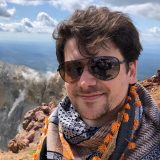 NYBG Dissertation Defense: Conservation, Comparative Genomics, and Species Delimitation of the Reindeer Lichens
July 20, 2021
5:00-6:00
Jordan Hoffman
Ph.D. Candidate, City University of New York
The genus Cladonia is one of the most diverse genera of lichenized fungi, with over 500 known species encompassing an array of morphologies and habits. These lichens form keystone species in many habitats and serve a variety of ecological roles. As in most lichens, phylogenetic study has been limited by the loci used, and adoption of next-generation sequence methods has been slow. Cladonia is also understudied in terms of conservation, with only a handful of species in the genus assessed with IUCN Red List guidelines. In this seminar, Ph.D. candidate Jordan Hoffman presents his dissertation research aimed at addressing gaps in the scientific understanding of this important lichen genus. The results of his work include assembling mitochondrial genomes and other molecular data for Cladonia; providing the first intraspecific comparison of lichen mitochondrial genomes and homing endonuclease genes; establishing molecular support for multiple distinct species including one new to science; and contributing to a steadily growing body of conservation assessments, of which lichens are desperately in need.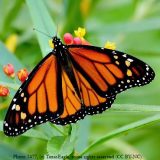 New York City EcoFlora: EcoQuest Challenges
Ongoing, new challenges every month
EcoQuests, part of the NYC EcoFlora Project, challenge New Yorkers to become citizen scientists and observe, study and help conserve the native plants and animals of the City, using iNaturalist, an easy-to-use mobile App.
Each month, NYBG EcoFlora announces a new Challenge where we need your help to document the flora and fauna of New York City by taking and sharing photos via iNaturalist, an easy-to-use mobile App.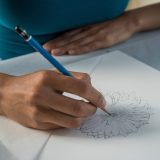 Adult Education
The Garden's Adult Education Program offers more than 30 courses in plant science. In addition, the Botany Certificate Program allows students to select one of three areas of concentration: Field Botany, Plant Systematics, or Ethnobotany.