Plant Research and Conservation at The New York Botanical Garden: Events and Activities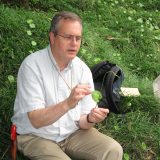 Britton Gallery Talks, 2020
February – October
Intimate conversations with Garden scientists about a typical day of work include behind-the-scenes tours of Science facilities. Exclusive to Members.
2020 Dates:
February 7
Lost and found in New York City: Three centuries of lichen extinction, adaptation, and change
April 3
NYBG in the Amazon: A century of plant discovery, documentation, and conservation in Earth's greatest rain forest CANCELLED
April 17
City Nature Challenge: NYBG and NYC in the international effort to find and document plants and wildlife occurring in Earth's cities CANCELLED
June 12
The Caribbean healing kitchen: Understanding the food-medicine connection through ethnobotanical research CANCELLED
August 21
Plants with seeds: The origin and evolution of Earth's most abundant plant lineage
September 25
Climate change and its mitigation: A botanical approach
October 9
Evolution and the Tree of Life: Problem-solving through time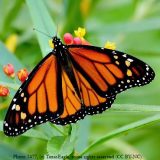 New York City EcoFlora: EcoQuest Challenges
Ongoing, new challenges every month
EcoQuests, part of the NYC EcoFlora Project, challenge New Yorkers to become citizen scientists and observe, study and help conserve the native plants and animals of the City, using iNaturalist, an easy-to-use mobile App.
Each month, NYBG EcoFlora announces a new Challenge where we need your help to document the flora and fauna of New York City by taking and sharing photos via iNaturalist, an easy-to-use mobile App.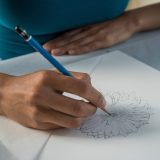 Adult Education
The Garden's Adult Education Program offers more than 30 courses in plant science. In addition, the Botany Certificate Program allows students to select one of three areas of concentration: Field Botany, Plant Systematics, or Ethnobotany.