Plant Research and Conservation at The New York Botanical Garden: Events and Activities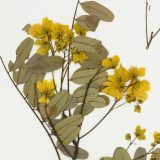 Schrödinger's Phenotypes: How Good is Morphological Data Harvest From Herbarium Specimen Images
July 30, 2021
11 a.m.–12 p.m.
Leonardo Borges
Professor of Botany and Taxonomy
Universidade Federal de São Carlos, Brazil
Digitization of natural history specimens held in museum collections has greatly expanded scientists' access to information about plants and other organisms. However, researchers are still determining the extent to which morphological observations based on images can serve as a substitute for studying the physical specimens themselves. Based on an analysis of plant specimens, Dr. Borges will discuss advantages and pitfalls of using 2D images to acquire morphological data. Overall, 2D images are shown to be a useful data-source that may support large-scale studies on the morphology and evolution of different organisms. Register for this talk.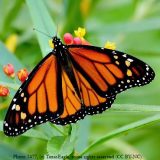 New York City EcoFlora: EcoQuest Challenges
Ongoing, new challenges every month
EcoQuests, part of the NYC EcoFlora Project, challenge New Yorkers to become citizen scientists and observe, study and help conserve the native plants and animals of the City, using iNaturalist, an easy-to-use mobile App.
Each month, NYBG EcoFlora announces a new Challenge where we need your help to document the flora and fauna of New York City by taking and sharing photos via iNaturalist, an easy-to-use mobile App.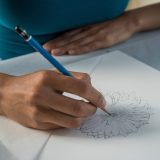 Adult Education
The Garden's Adult Education Program offers more than 30 courses in plant science. In addition, the Botany Certificate Program allows students to select one of three areas of concentration: Field Botany, Plant Systematics, or Ethnobotany.