Plant Research and Conservation at The New York Botanical Garden: Events and Activities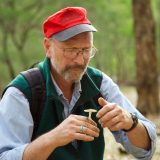 A Bolete Story: 50 years of Macrofungi
March 12, 2021
11:00-12:00
Roy Halling, Ph.D.
Curator Emeritus, NYBG
Join mushroom expert Roy Halling on a virtual exploration of macrofungal biodiversity, and the highlights of his career as a mycologist at the New York Botanical Garden. Roy became fascinated with the study of fungi (the porcini family specifically) in the early 1970's while an undergraduate in California. Because fungi are nature's organic recyclers, fundamental to nutrient cycling in all ecosystems, it was obvious that more exploration, description and documentation of the world's macrofungi was needed. Through surveys and global collaborations in the New-world tropics, southern South America, Southeast Asia, and Australia, Dr. Halling uncovered new genera (including a bolete truffle), described more than 80 new fungi species, and characterized "clinal" versus global distribution patterns and the bias of North-Temperate taxonomy.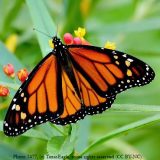 New York City EcoFlora: EcoQuest Challenges
Ongoing, new challenges every month
EcoQuests, part of the NYC EcoFlora Project, challenge New Yorkers to become citizen scientists and observe, study and help conserve the native plants and animals of the City, using iNaturalist, an easy-to-use mobile App.
Each month, NYBG EcoFlora announces a new Challenge where we need your help to document the flora and fauna of New York City by taking and sharing photos via iNaturalist, an easy-to-use mobile App.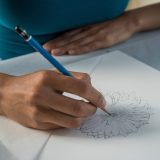 Adult Education
The Garden's Adult Education Program offers more than 30 courses in plant science. In addition, the Botany Certificate Program allows students to select one of three areas of concentration: Field Botany, Plant Systematics, or Ethnobotany.