Plant Research and Conservation at The New York Botanical Garden: Events and Activities
Reading the Landscape: Detecting uses, values, and meanings of parkland through social assessment
with Dr. Lindsay Campbell, USFS NYC Urban Field Station
Monday, January 23; 5–6:30 p.m.
Urban parkland supports a diverse and wide range of users and uses. Parks are a crucial form of 'nearby nature' that provide space for activities, recreation, socialization, and engagement with the environment, and support social ties and place attachment.
This talk will share insights from the Social Assessment of NYC parks and natural areas that was led by social scientists at the USDA Forest Service working in collaboration with NYC Parks and the Natural Areas Conservancy. This approach triangulates observations of park users, randomized rapid interviews, and observations of signs of human use to measure and describe the use and meaning of these spaces. By reading the landscape for social meaning, we can support management and programming of these sites not only as ecological resources, but as social spaces as well. The social assessment can also be used as a training and education tool to develop a new way of seeing.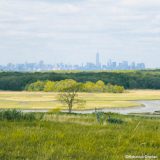 New York City EcoFlora: EcoQuest Challenges
Ongoing, new challenges every month.
EcoQuests, part of the NYC EcoFlora Project, challenge New Yorkers to become citizen scientists and observe, study and help conserve the native plants and animals of the City, using iNaturalist, an easy-to-use mobile App.
Each month, NYBG EcoFlora announces a new Challenge where we need your help to document the flora and fauna of New York City by taking and sharing photos via iNaturalist, an easy-to-use mobile App.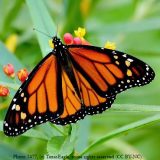 Adult Education
The Garden's Adult Education Program offers more than 30 courses in plant science.
In addition, the Botany Certificate Program allows students to select one of three areas of concentration: Field Botany, Plant Systematics, or Ethnobotany.