Plant Research and Conservation at The New York Botanical Garden: Events and Activities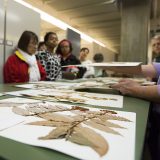 Herbarium Open House: Botanical Romance
February 10 & 11, 12 – 3 p.m.
Get a behind-the-scenes look into the William & Lynda Steere Herbarium while exploring the entwined history of plants and romance. Discover reputed aphrodisiacs, love potion folklore, and the botanical elements that inspired them. Learn about floral love languages, risque orchids, DIY paper flowers, and more!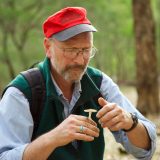 Britton Gallery Talks, 2018
February – October
Intimate conversations with Garden scientists about a typical day of work include behind-the-scenes tours of Science facilities. Exclusive to Members.
2018 Dates:
February 16
Management of Native Forests in Amazonia: Science, Social Science, and (in)Humanities
April 6
Fungi Down Under: Sand, Gum Trees, and Porcini Mushrooms
June 8
The Diversity and Evolution of Woodland Sedges: Carex section Laxiflorae, Cyperaceae
August 24
From the Field to the Lab: Research on the Evolution of the Meadow Beauty and Princess Flower Family (Melastomataceae) in the Tropics
October 12
Evolution and the Tree of Life: Problem-solving Through Time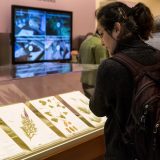 Annual Research and Conservation Open House
April 21 & 22, 12 – 5 p.m.
Learn about NYBG's programs and facilities to explore, understand, document, and conserve Earth's plant and fungal diversity.
Meet NYBG scientists and students to learn how they collect, study, and conserve plants and fungi, from the Bronx to Brazil. Join behind-the-scenes tours of the Plant Research Laboratory, where cutting-edge studies probe plants' molecular mysteries. Participate in the Open House of the Steere Herbarium to view myriad historic and modern preserved plant specimens not normally on public view. More information coming soon.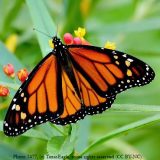 New York City EcoFlora: EcoQuest Challenges
Ongoing, new challenges every month
EcoQuests, part of the NYC EcoFlora Project, challenge New Yorkers to become citizen scientists and observe, study and help conserve the native plants and animals of the City, using iNaturalist, an easy-to-use mobile App.
Each month, NYBG EcoFlora announces a new Challenge where we need your help to document the flora and fauna of New York City by taking and sharing photos via iNaturalist, an easy-to-use mobile App.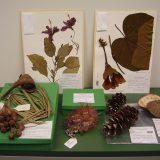 Saving the Plants of the World: Science in Action
Ongoing, 10 a.m. – 6 p.m.
For more than a century, scientists at The New York Botanical Garden have traveled far and wide to better understand plants and fungi. Now you can get a glimpse of their groundbreaking work via this exhibition in the Britton Science Rotunda and Gallery.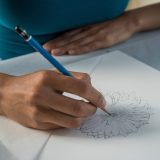 Adult Education
The Garden's Adult Education Program offers more than 30 courses in plant science. In addition, the Botany Certificate Program allows students to select one of three areas of concentration: Field Botany, Plant Systematics, or Ethnobotany.