Plant Research and Conservation at The New York Botanical Garden: Events and Activities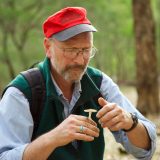 Britton Gallery Talks, 2019
February – October
Intimate conversations with Garden scientists about a typical day of work include behind-the-scenes tours of Science facilities. Exclusive to Members.
2019 Dates:
February 15
Plants and People of Vanuatu: An interdisciplinary approach to survey, understand, and conserve biocultural diversity
April 5
Evolution and the Tree of Life: Problem-solving through time
June 21
Charismatic Cladonia: The conservation, morphology, and population genetics of iconic North American lichens
August 23
The Atlantic coastal forests of Brazil: Documenting plant diversity as the foundation for conserving it
October 11
Discoveries about the flora of northeastern U.S. and adjacent Canada: the New Manual project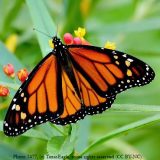 New York City EcoFlora: EcoQuest Challenges
Ongoing, new challenges every month
EcoQuests, part of the NYC EcoFlora Project, challenge New Yorkers to become citizen scientists and observe, study and help conserve the native plants and animals of the City, using iNaturalist, an easy-to-use mobile App.
Each month, NYBG EcoFlora announces a new Challenge where we need your help to document the flora and fauna of New York City by taking and sharing photos via iNaturalist, an easy-to-use mobile App.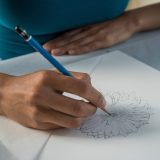 Adult Education
The Garden's Adult Education Program offers more than 30 courses in plant science. In addition, the Botany Certificate Program allows students to select one of three areas of concentration: Field Botany, Plant Systematics, or Ethnobotany.