Bronx Green-Up and NYC Compost Project hosted by The New York Botanical Garden offer a variety of workshops and events each month. Sign up to receive the Bronx Green-Up and NYC Compost Project monthly e-newsletter, which lists upcoming workshops and events.
Virtual Tours & Events
In 2020 we provided community garden events and tours of Bronx urban farms virtually. Check out our annual Bronx Food & Farm Tours from that year, where each video features a healthy cooking demonstration of seasonal produce with B-Blossom Catering, and highlights the farms and gardens that are part of the Bronx Community Farm Hubs. Head through to explore recorded highlights from other events throughout the year as well.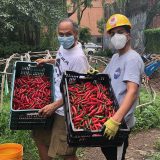 Bronx Green-Up Events
View BGU's schedule of local events, from outdoor pruning practice to house plant workshops and certificate series.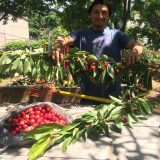 NYC Compost Project Events
NYC Compost Project hosts events throughout the five boroughs. See what's happening in your area this year!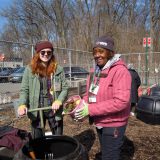 Community Events and Resources
Discover publicly available resources for your community, including grants, job openings, and internship opportunities.