NYBG is committed to preserving Earth's biodiversity and protecting its natural resources by implementing environmental, social, and financial best practices through innovative programs in plant research and conservation, public horticulture and education, and responsible business operations.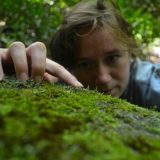 Saving the Plants of the World
NYBG pursues science-based plant conservation, providing fundamental research to support policy decisions made by governments on local, national, and international scales. Its efforts have helped to protect some of the most threatened floras in the world, from Brazil to Myanmar, and have advanced forest management practices and capacity building in countries with the most biologically diverse and endangered habitats. Learn more.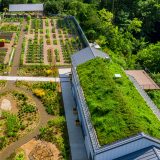 The Edible Academy
The new Edible Academy is a state-of-the-art educational facility featuring innovative programs that encourage a lifelong interest in gardening, nutrition, and environmental stewardship. The expanded three-acre campus was designed and constructed to LEED Gold certification level, while sustainable infrastructure throughout the site supports maximum resource efficiency (water and energy) and active stormwater management. Learn more.