An Evening of World-Class Opera
Join us for a sneak peek of the internationally renowned Glimmerglass Festival: romance, revenge, comedy, and tragedy in a wide range of musical and visual styles. Glimmerglass Young Artists will present excerpts that include Gershwin's beloved Porgy and Bess; Rodgers and Hammerstein's musical, Oklahoma!; Handel's Xerxes; and Donizetti's The Siege of Calais.
Evening schedule coming soon.

Image: The Glimmerglass Festival's 2015 production of Mozart's The Magic Flute. Photo: Karli Cadel/The Glimmerglass Festival.
Wynton Marsalis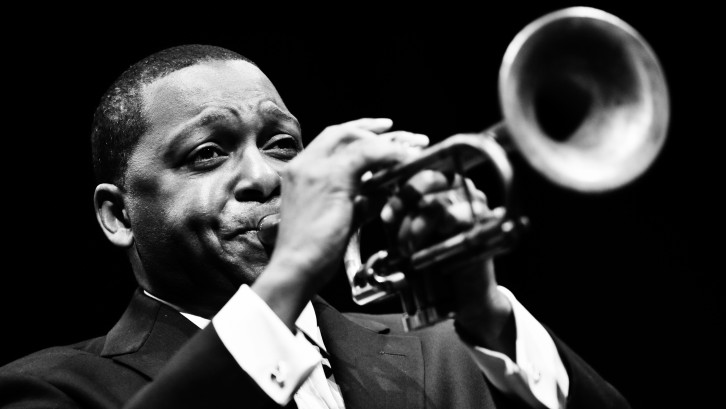 Wynton Marsalis is the managing and artistic director of Jazz at Lincoln Center and a world-renowned trumpeter and composer. Born in New Orleans, Louisiana in 1961, Marsalis began his classical training on trumpet at age 12, entered The Juilliard School at age 17, and then joined Art Blakey and the Jazz Messengers. He made his recording debut as a leader in 1982, and has since recorded more than 60 jazz and classical recordings, which have won him nine GRAMMY Awards.
In 1983 he became the first and only artist to win both classical and jazz GRAMMYs in the same year and repeated this feat in 1984. Marsalis is also an internationally respected teacher and spokesman for music education, and has received honorary doctorates from dozens of U.S. universities and colleges.
In 1997 Marsalis became the first jazz artist to be awarded the prestigious Pulitzer Prize in music for his oratorio Blood on the Fields, which was commissioned by Jazz at Lincoln Center. In 2001 he was appointed Messenger of Peace by Mr. Kofi Annan, Secretary-General of the United Nations, and he has also been designated cultural ambassador to the United States of America by the U.S. State Department through their CultureConnect program. Marsalis helped lead the effort to construct Jazz at Lincoln Center's home - Frederick P. Rose Hall - the first education, performance, and broadcast facility devoted to jazz, which opened in October 2004.