Designed by Sheila Brady of the great American landscape architecture firm Oehme van Sweden, this 3.5 acre garden celebrates the beauty of plants native to northeastern North America. Nearly 100,000 native trees, shrubs, wildflowers, ferns, and grasses were planted in a carefully planned contemporary design that harmonizes with the natural landscape.
Many of the plants here provide shelter and sustenance for wildlife, making this garden a magnet for squirrels, chipmunks, frogs, and a colorful array of birds and butterflies. The serene pool at the center of the garden is fed by recycled stormwater and purified by aquatic plants and a sophisticated filtration system before being recirculated over a series of stone weirs.
The Native Plant Garden is a gift of the Leon Levy Foundation.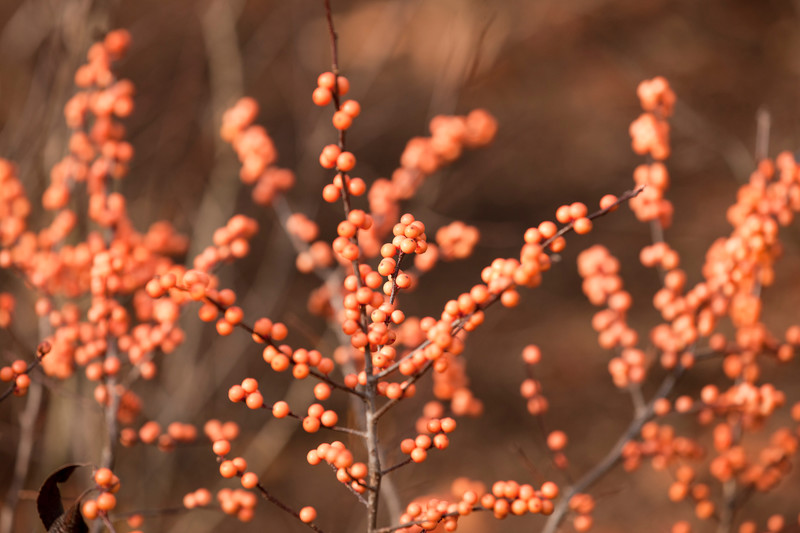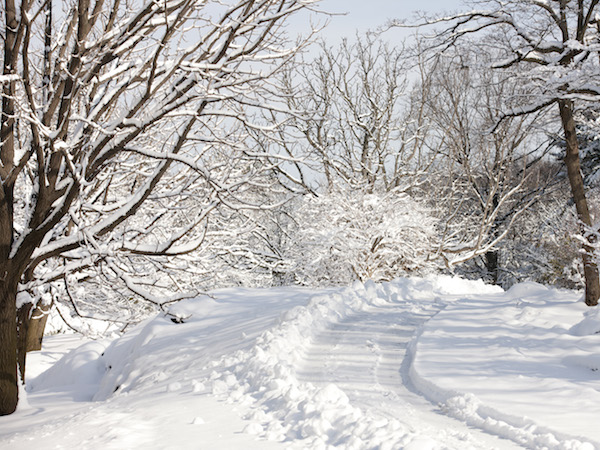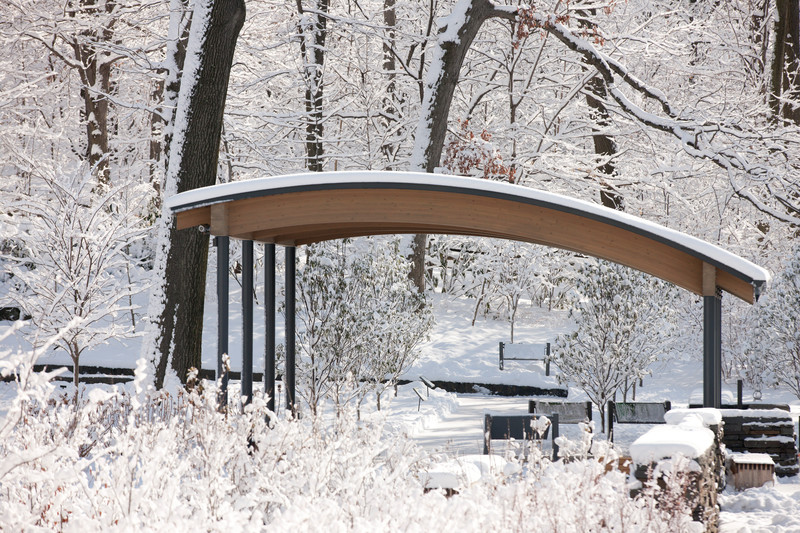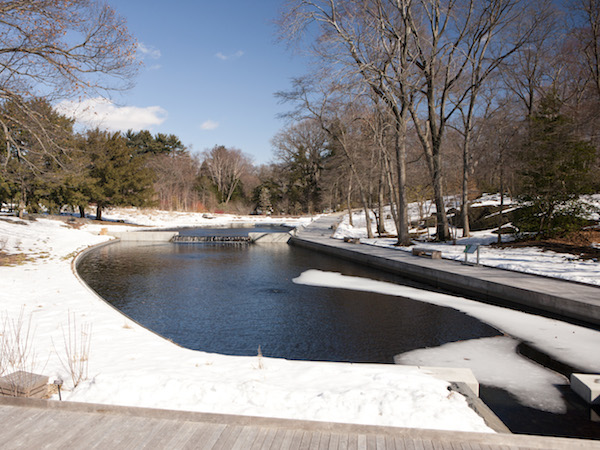 Winter reveals the intricate architecture of the ancient trees towering above bedrock knolls, while abundant clusters of winterberry fruit add vivid flecks of red.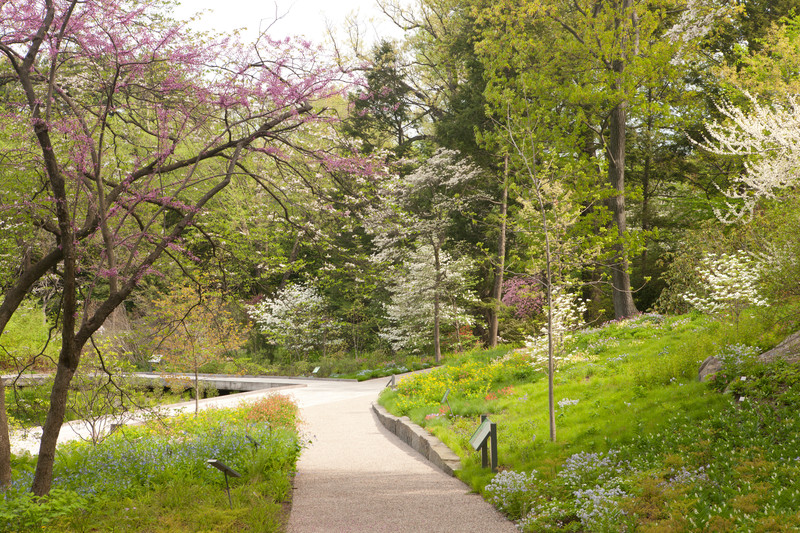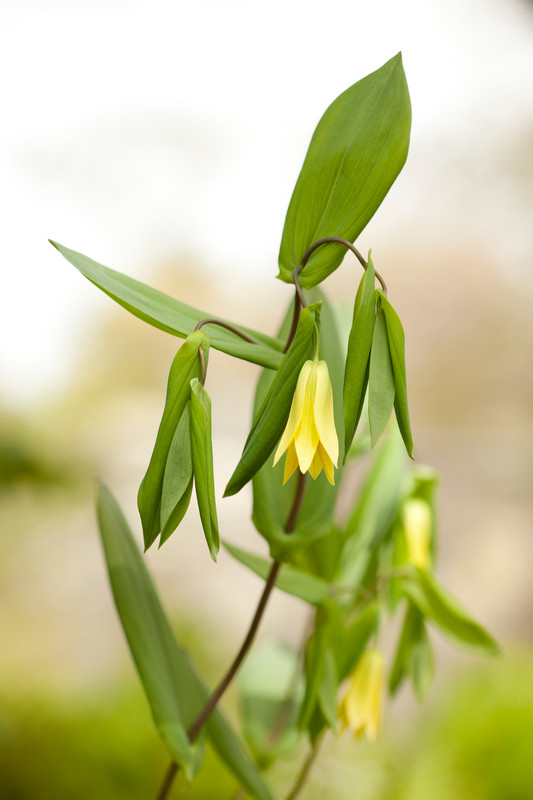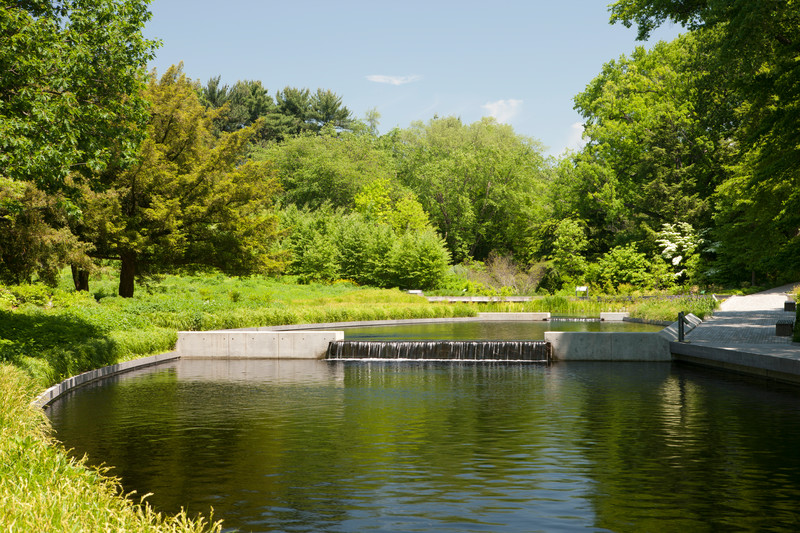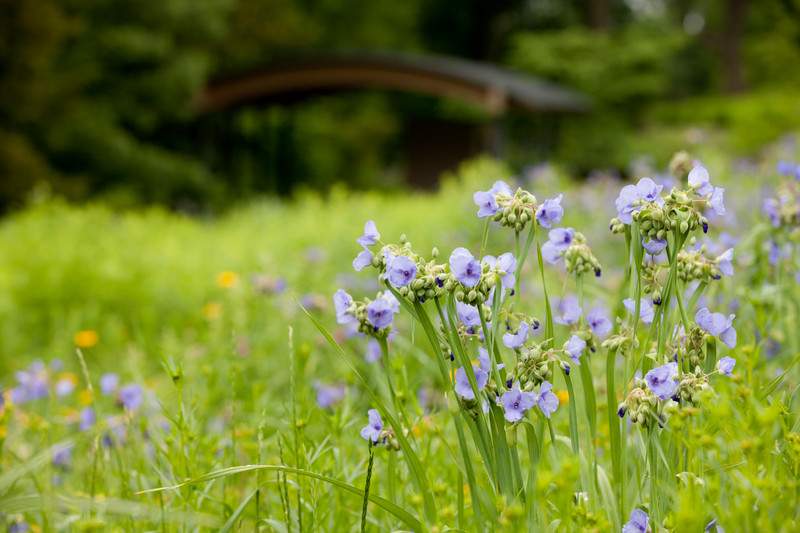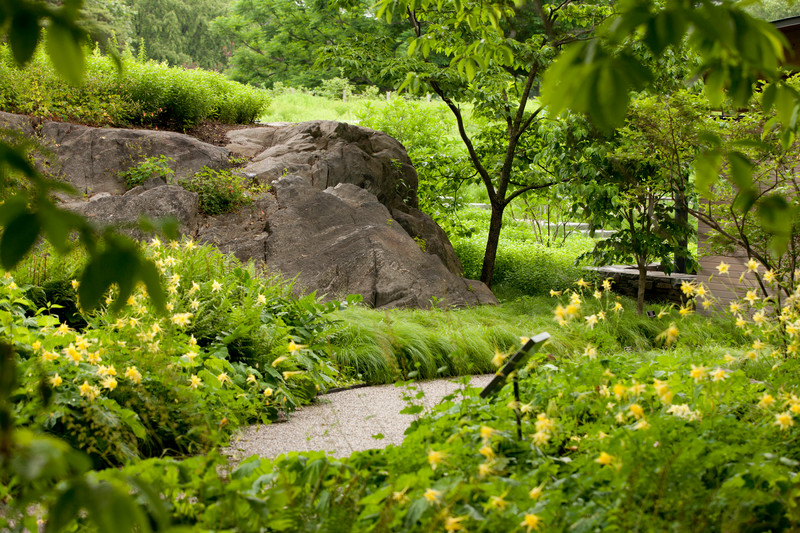 The Woodland is the star of early spring, with carpets of trillium, bloodroot, Dutchman's breeches, and a mix of other ephemerals accented by lady slipper orchids.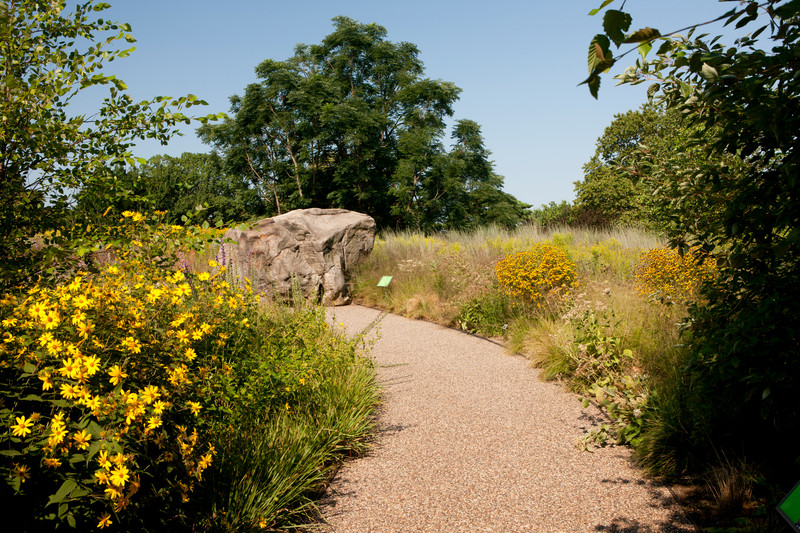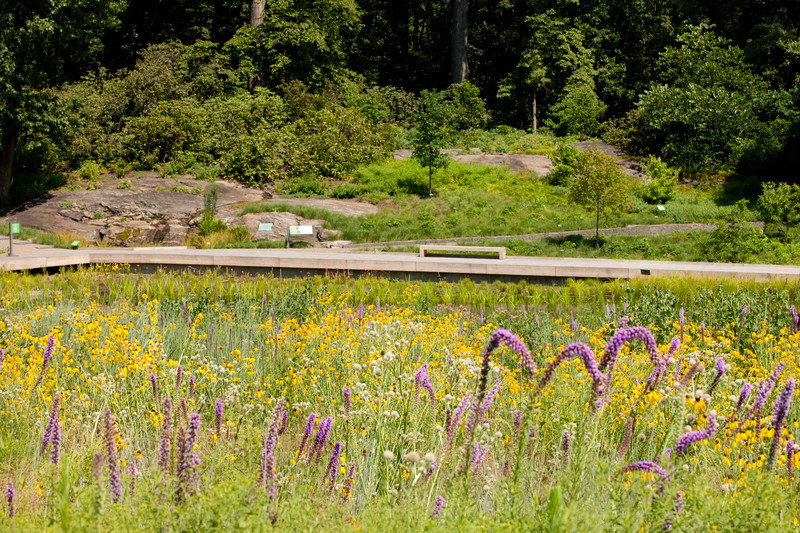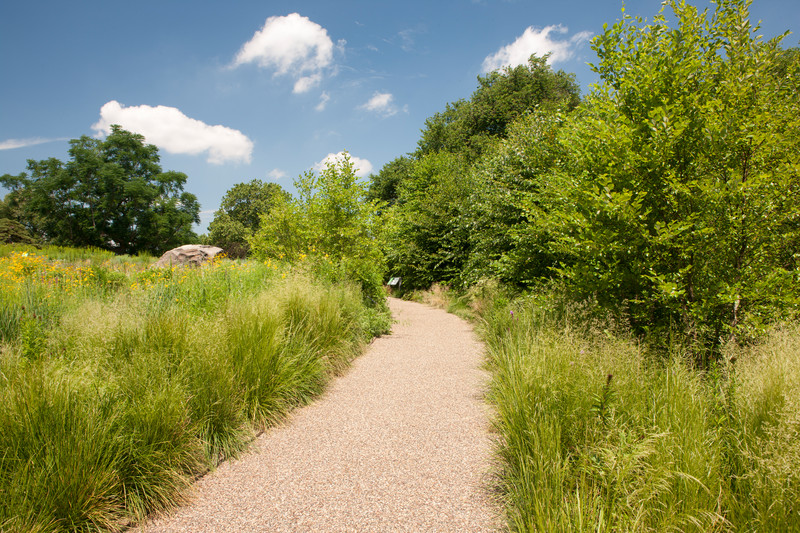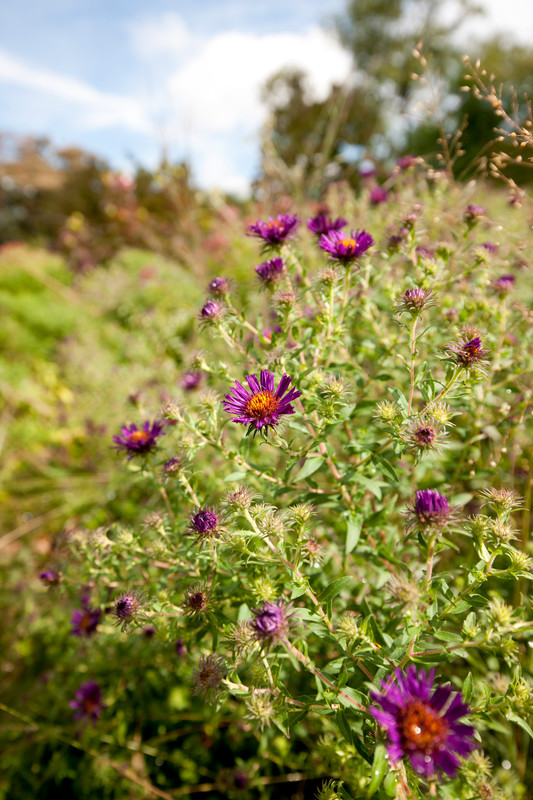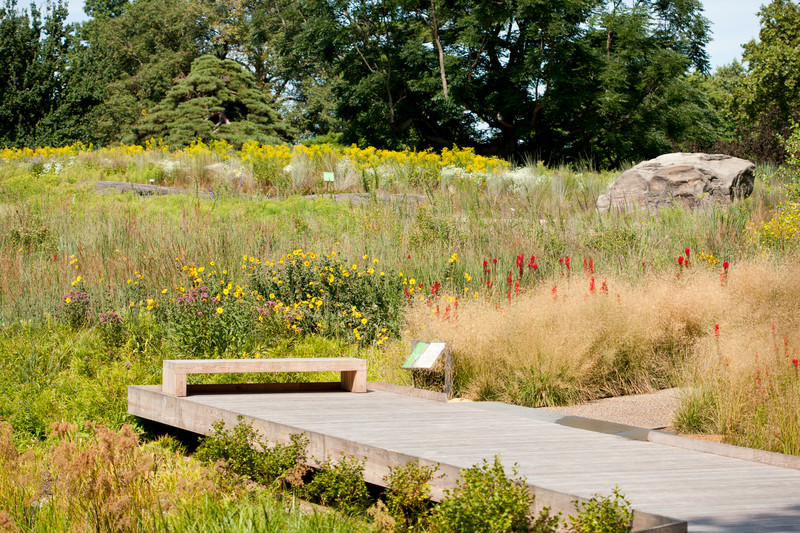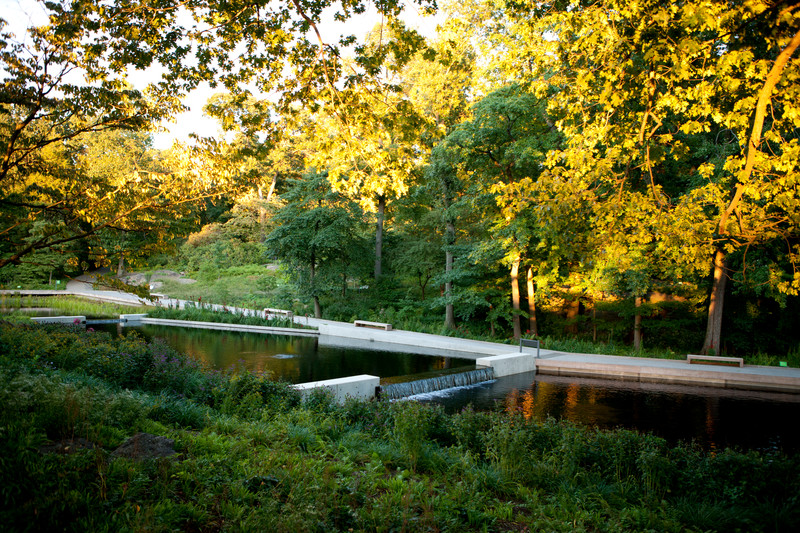 The Meadow's grasses dance in summer winds amid carefully orchestrated flowering plants, as sunlight dapples through the canopies of the nearby stately oaks and other large native trees.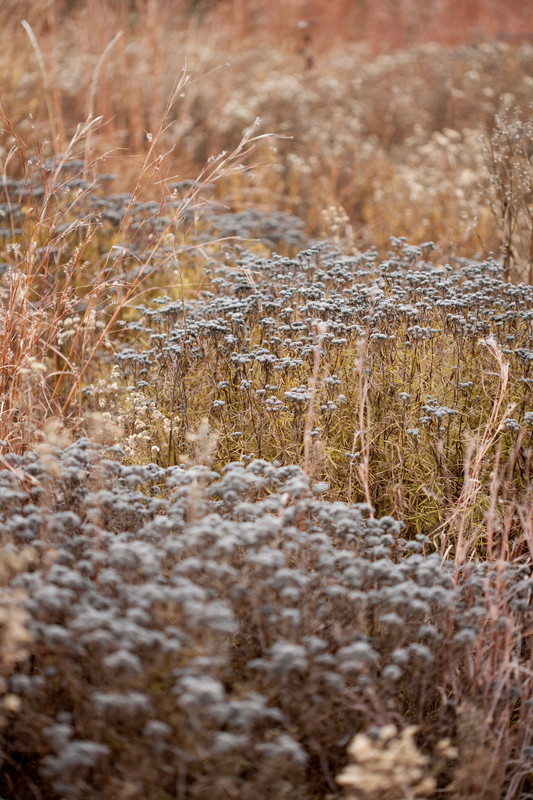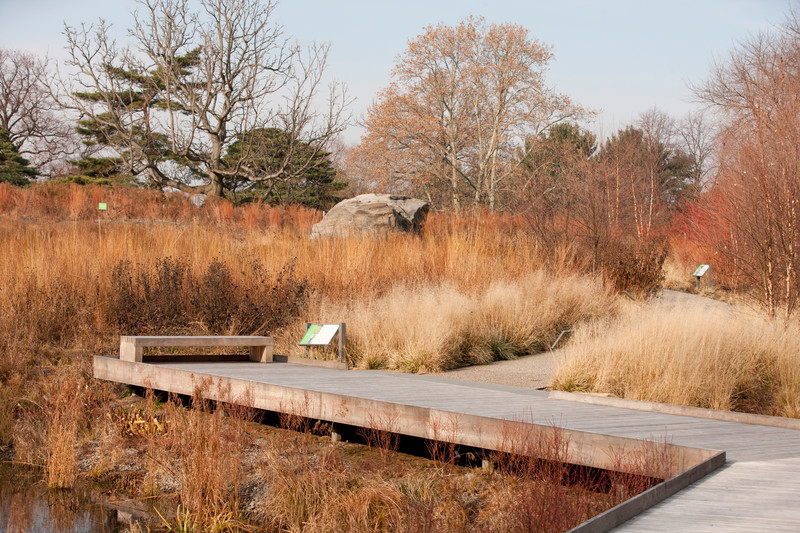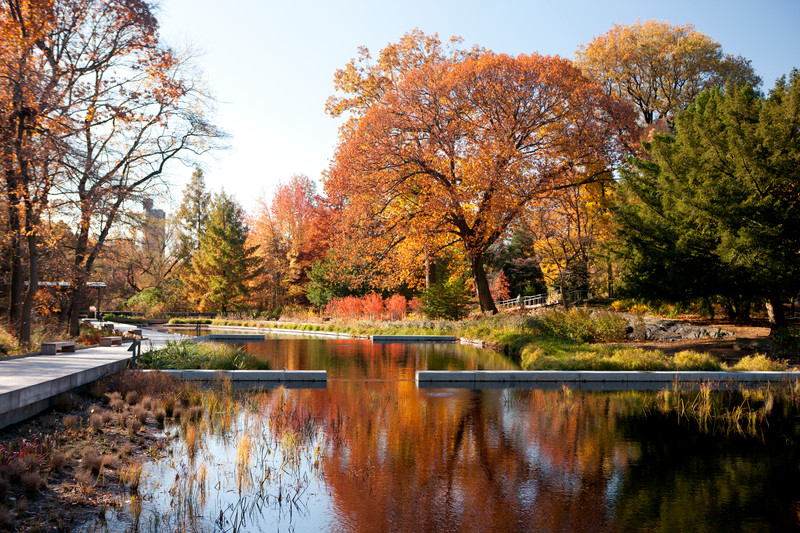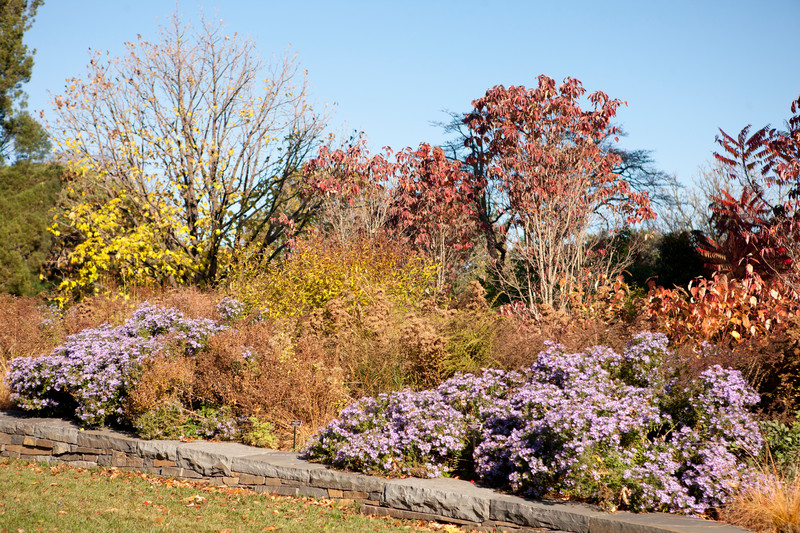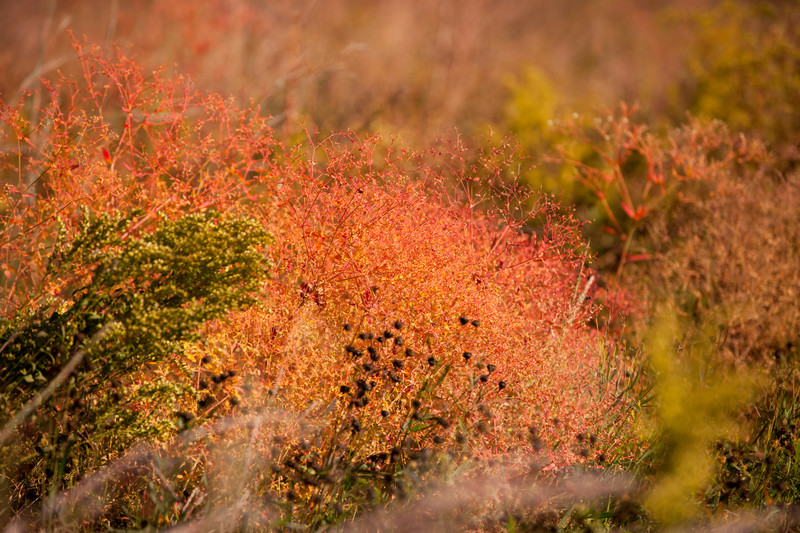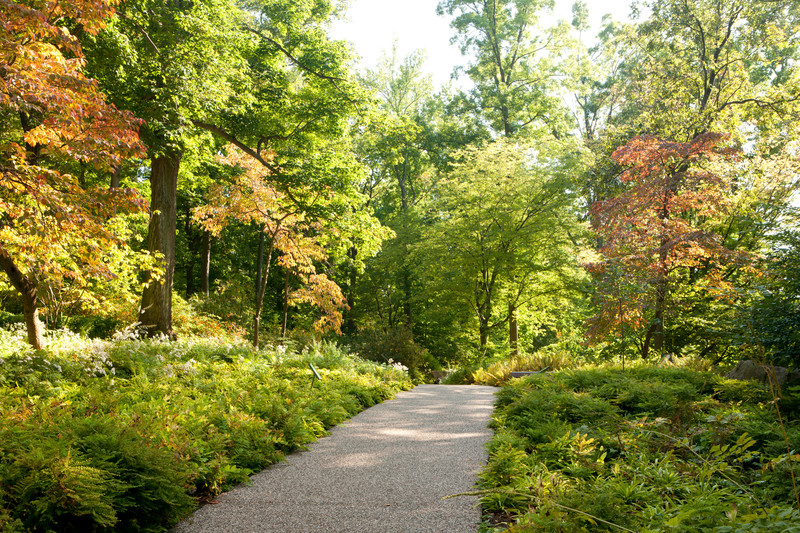 The foliage of distinguished trees are a blaze of color against the blue autumn sky, with the russet red and purple hues of meadow grasses in their fall glory.