Native Plant Garden Grand Opening
May 3 - 5 & May 11 - 12

The Native Plant Garden is a gift of the Leon Levy Foundation.
---
Celebrate the opening of the newly designed Native Plant Garden, a showcase of the beautiful and diverse native plants of northeastern North America, with music, wine, food, expert tours, workshops, family fun, and more.
The importance and beauty of plants native to northeastern North America are conveyed through a mosaic of nearly 100,000 native trees, shrubs, wildflowers, ferns, and grasses. Designed to flourish in every season, the garden also offers a stunning water feature with multiple cascades, shaded woodlands, lush wetlands, and open meadows with wildflowers that draw a colorful array of birds and butterflies.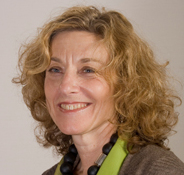 The Native Plant Garden is designed by Sheila Brady, principal of Oehme, van Sweden & Associates. In the course of her career, she has designed many large-scale public projects, including the Martin Luther King, Jr. Memorial in Washington, D.C., and the National World War II Memorial, in addition to award-winning private gardens.
---
Events

Native Plant Garden Symposium
Friday, May 3, 10 a.m.-12 p.m
Celebrate the opening of the new Native Plant Garden during a symposium at the Ross Hall. Hear from NYBG scientist Dr. Robert Naczi, Arthur J. Cronquist Curator of North American Botany, about how plant populations are responding to environmental change, from Dr. Douglas Tallamy on the essential role native plants play in sustaining native birds and insects, from Rick Darke on using natives to create vibrant designed landscapes, and from lead designer Sheila Brady on her vision for creating the new Native Plant Garden. Join in the official dedication and ribbon-cutting ceremony, and explore the garden immediately following the symposium.
Non-Member $20/Member Free
Register here or call 800.322.6924.
Opening Weekend Celebration
Saturday and Sunday, May 4 & 5; 11 a.m.-5 p.m.
Learn about the Native Plant Garden and its plants to appreciate the importance of these species. Sample wine, enjoy music, and explore painting with watercolors. Kids can look for butterflies, join family scavenger hunts, and listen to native folklore. Visit Shop in the Garden to choose from a wide selection of plants to take home with you.
See the full schedule of activities and programs
Featured Booksignings
Spring Wildflowers of the Northeast: A Natural History by Carol Gracie
May 4 & 5, 1 - 3 p.m.
This exquisitely illustrated volume provides an in-depth look at spring-blooming wildflowers of the Northeast, from old favorites to lesser-known species. Featuring more than 500 full-color photos in a stunning large-sized format, the book delves deep into the life histories, lore, and cultural uses of more than 35 plant species. The rich narrative covers topics such as the naming of wildflowers; the reasons for taxonomic changes; pollination of flowers and dispersal of seeds; uses by Native Americans; related species in other parts of the world; herbivores, plant pathogens, and pests; medicinal uses; and wildflower references in history, literature, and art. The photos capture the beauty of these plants and also illustrate the concepts discussed in the text.
Principles of Ecological Landscape Design by Travis Beck
May 4, 1 - 3 p.m.
Native plants are key players in sustainable landscapes and gardens. This groundbreaking new book explains how an understanding of ecology can help us combine plants successfully while supporting the larger environment. Meet author Travis Beck, Landscape and Gardens Project Manager at The New York Botanical Garden, and pick up a signed copy.
Mother's Day Weekend Garden Party
Saturday and Sunday, May 11 & 12; 11 a.m.-5 p.m.
Continue the celebration of the opening of the Native Plant Garden and treat mom to a beautiful green retreat. Play lawn games, fly a kite, and have a picnic among the Garden's spectacular spring blooms. A professional photographer will be on hand to snap pictures for you to take home. Kids can enjoy hands-on nature activities and create a greeting card for the occasion. Some of New York City's finest food trucks will be on hand throughout the weekend, selling a mix of sweet and savory delicacies to suit almost any palate. On Sunday, May 12, take in a Bronx Arts Ensemble Family Concert, an interactive performance of the classic tale Jack and the Beanstalk.
See the full schedule of activities and programs
Bronx Arts Ensemble Family Concert: Jack and the Beanstalk
In the Ross hall, May 12, 1 & 3 p.m.
Brought to you by Dante Albertie and the Children's Theatre Company at Lehman, with musical arrangement for oboe, clarinet and bassoon by William Scribner, this lively production creates a new twist on an old tale about a boy and his magic beans. Audiences will be introduced to each musical instrument by the Bronx Arts Ensemble players, while being invited to join in the adventure as well! Admission included with an All-Garden Pass.
---
Classes

Native Bulbs for Your Garden
Saturday, May 18, 10:30 a.m.-3 p.m.
Explore the diversity of native bulbs and bulb-like plants such as lilies, trillium, erythronium, and bloodroot that make exquisite additions to your garden. Discover the habitats and characteristics of these beauties, and enjoy an informative walk through the Native Plant Garden.
Non-Member $96/Member $86
Native Flora in Spring
Four Fridays, April 26 - May 17, 10 a.m.-1 p.m.
Learn to identify native wildflowers, trees, and shrubs. Become familiar with their structure and taxonomy through field walks and classroom exercises.
Non-Member $287/Member $259
Browse more classes and register at nybg.org/AdultEd
For tickets to these and other exclusive events, visit our ticket registration page.