More than 200 flowering cherry trees are planted across the Garden's historic landscape, and their cheerful pink and white blossoms follow shortly after the magnolias in spring. A large and diverse planting of cherries is found along the curving path in Cherry Valley. Many can also be found among the evergreens of the Arthur and Janet Ross Conifer Arboretum. A row of pink weeping cherries adorns the front of the Enid A. Haupt Conservatory, while others are interspersed among daffodils and crabapple trees on Daffodil Hill.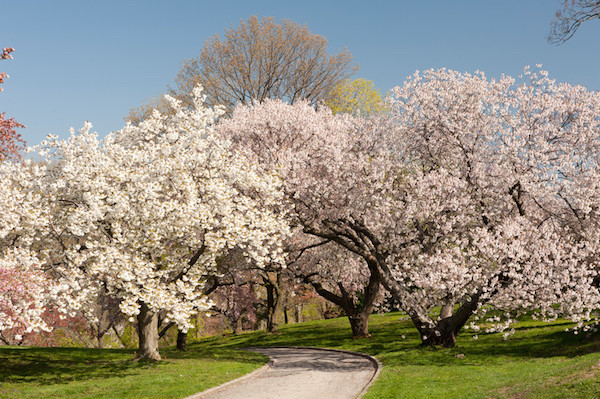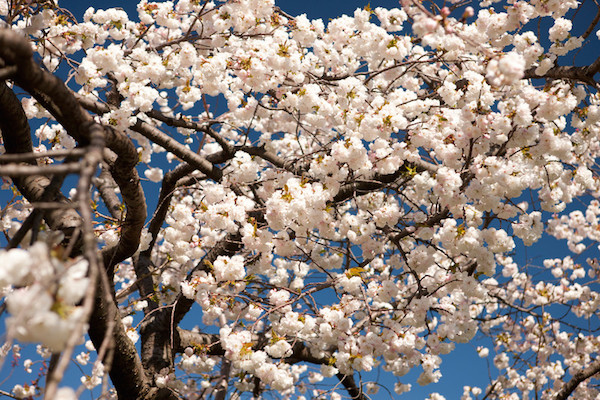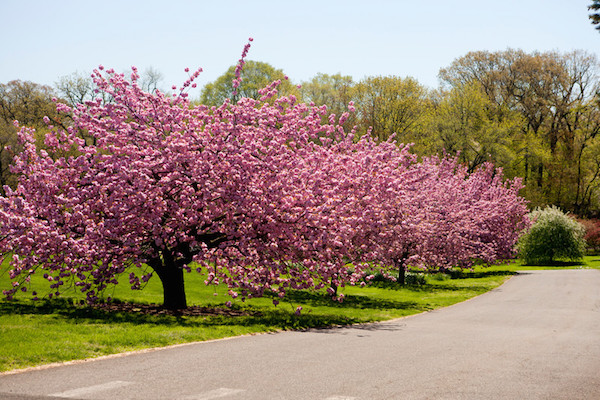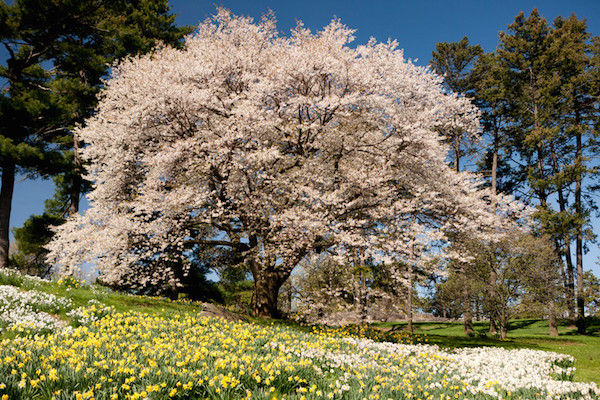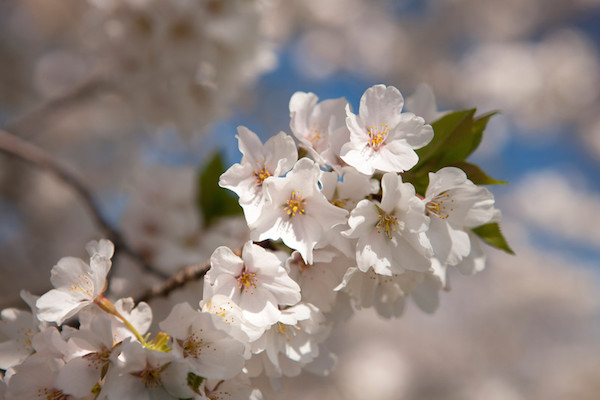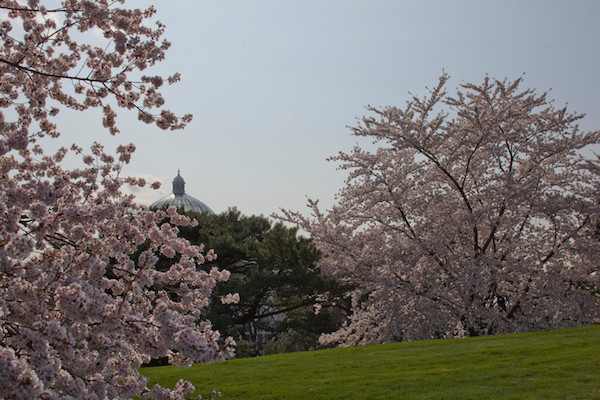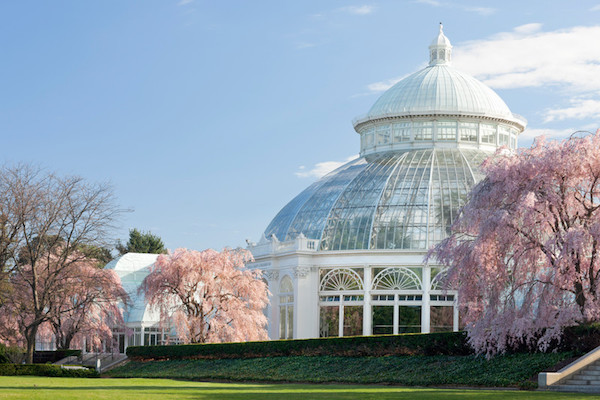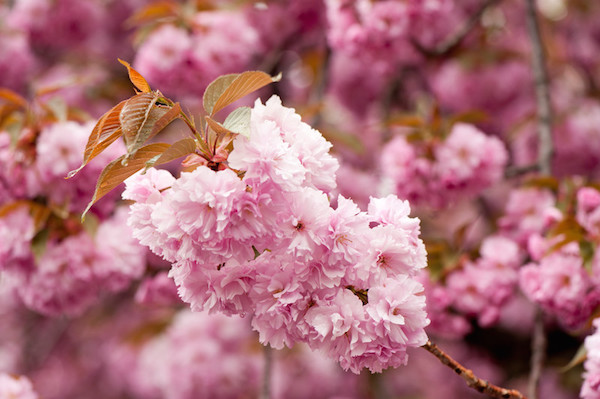 Cherry trees decorate the Garden grounds with swaths of white and pink blooms in early spring.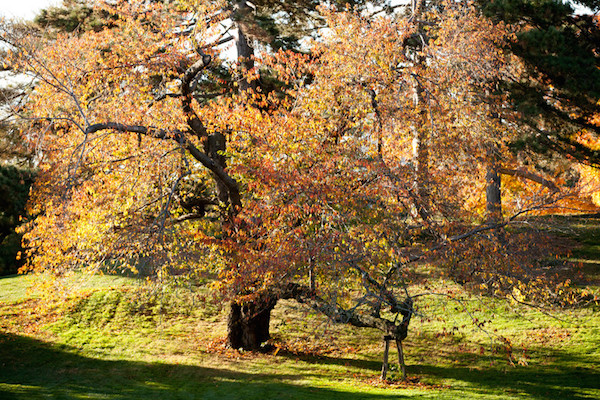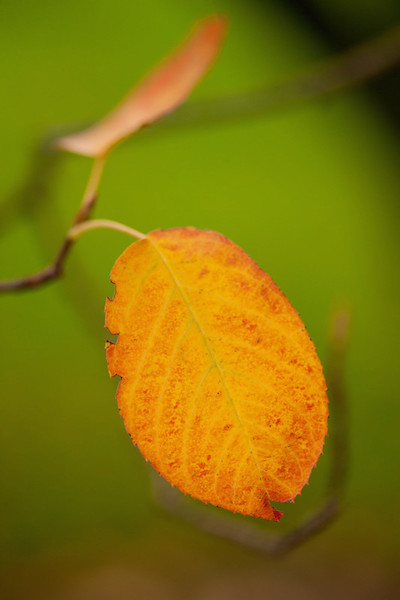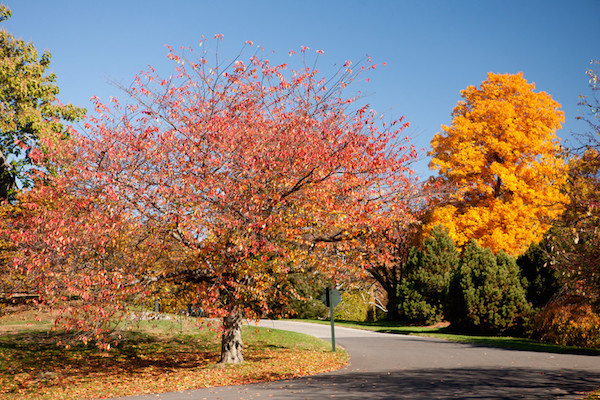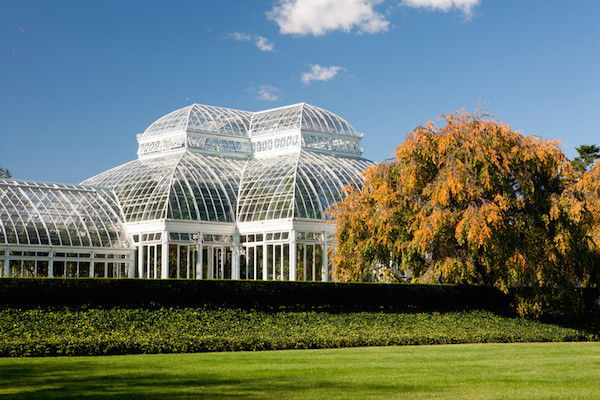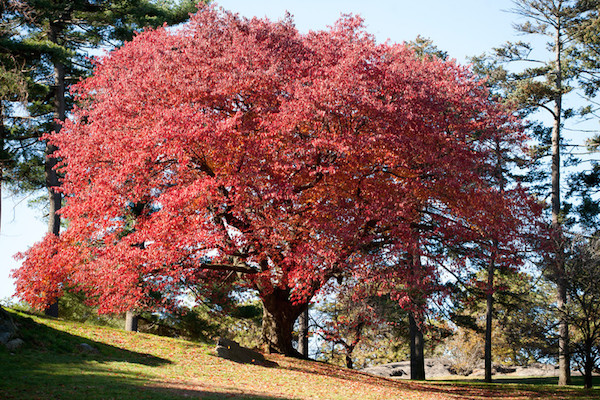 The Garden's cherry trees put on their second annual show in fall. Their leaves turn deep reds, oranges, and yellows in striking contrast to their soft shades in spring.