Crabapples put on two shows each year, covering their branches with flowering in spring and fruit in fall. The 80 varieties in the Crabapple Collection, including the Donald J. Bruckmann Crabapple Collection and plantings that date back to the 1930's, flower each year with masses of rich red, deep pink, or bright white blossoms. Here you will find mature gnarled old specimens, gracefully weeping forms, and others that proudly extend their branches to the sky. The fall fruits of these trees feed birds, squirrels, and other animals that call the Garden home.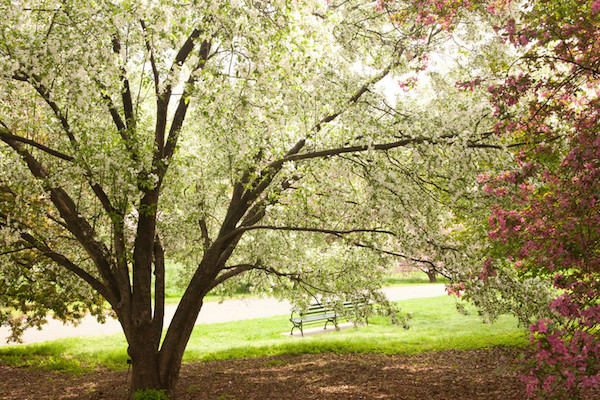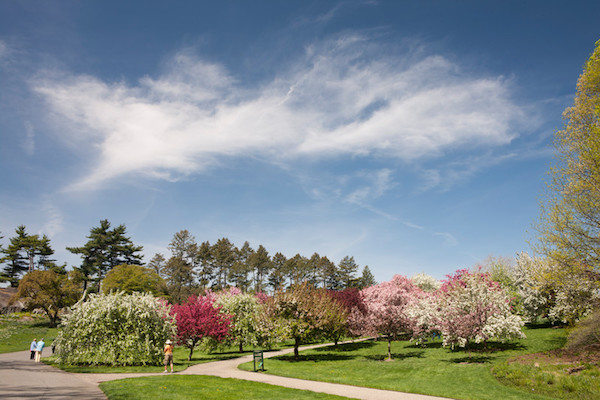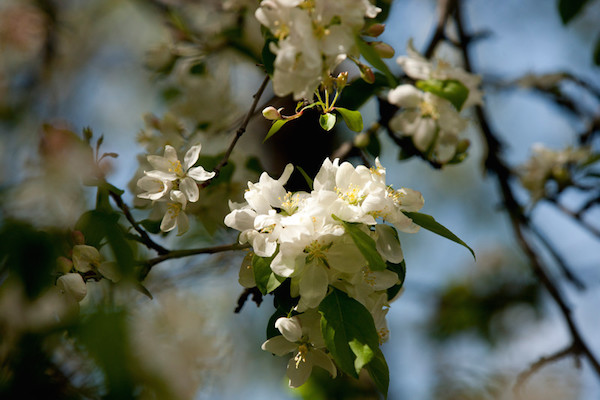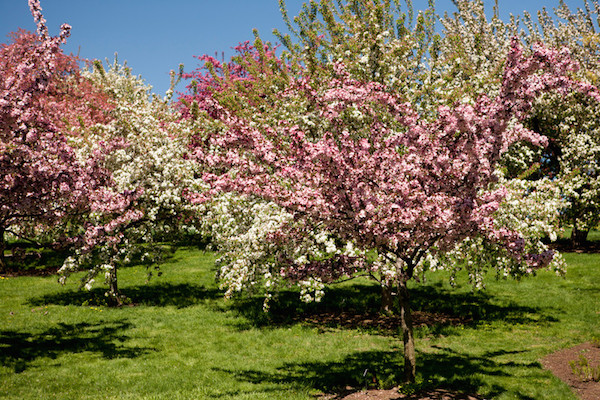 The trees in the collection reach their peak in late spring, when colorful blooms ranging from wine red to bright white cover every branch.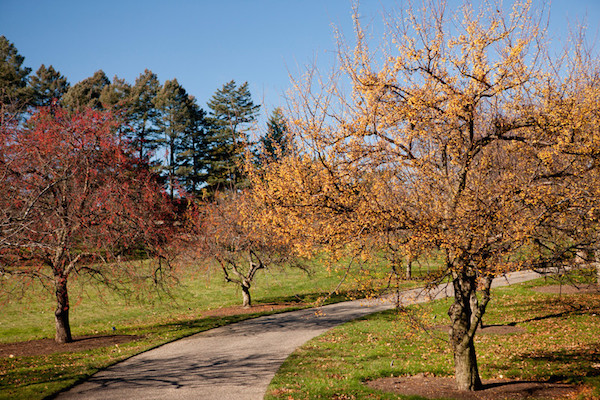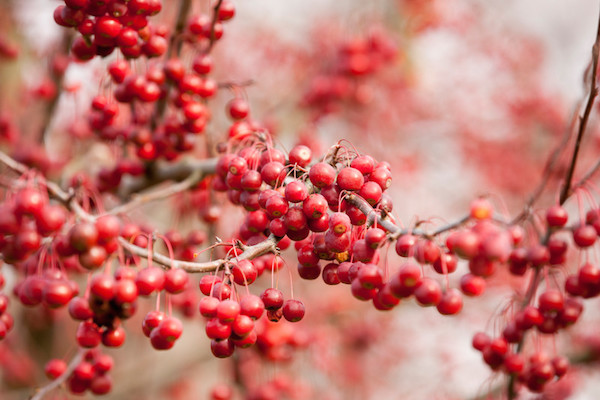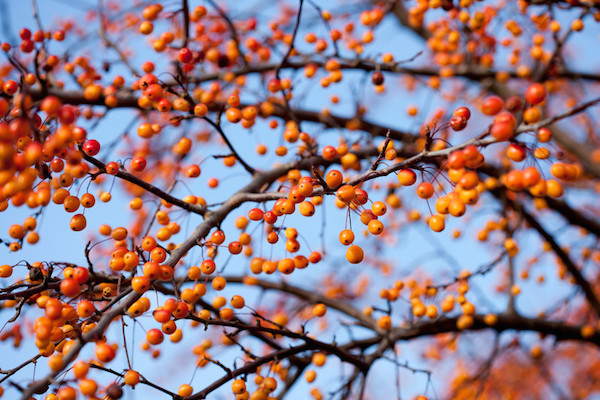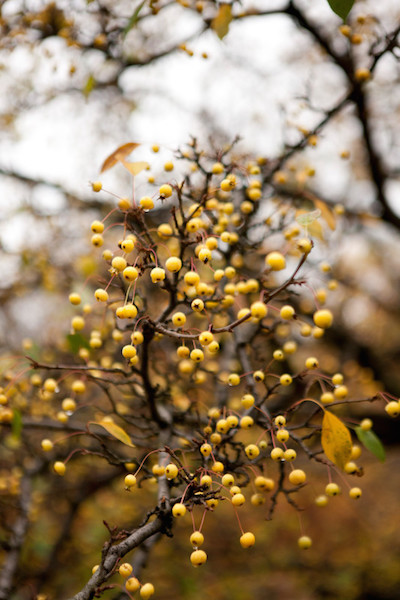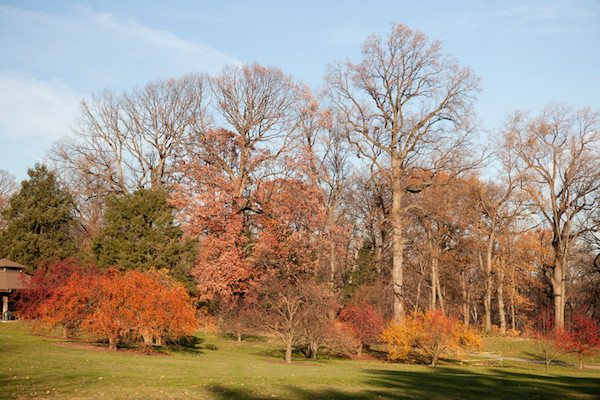 When autumn crispness settles in, the trees' leaves fall and red, gold, and yellow fruit decorates the branches. This showy fruit lasts into the winter months on some trees.