Redesigned in 2014, the Seasonal Walk celebrates the ephemeral beauty of plants, which is a central tenet of the work of Dutch garden designer Piet Oudolf. This double border features a wide array of perennials, grasses, and bulbs selected for their interesting shape, structure, and color in every stage of growth throughout the year. The non-stop floral display is the star of the show. From April to November this garden is sure to delight and inspire!
The Seasonal Walk is a project of Marjorie and Jeffrey A. Rosen.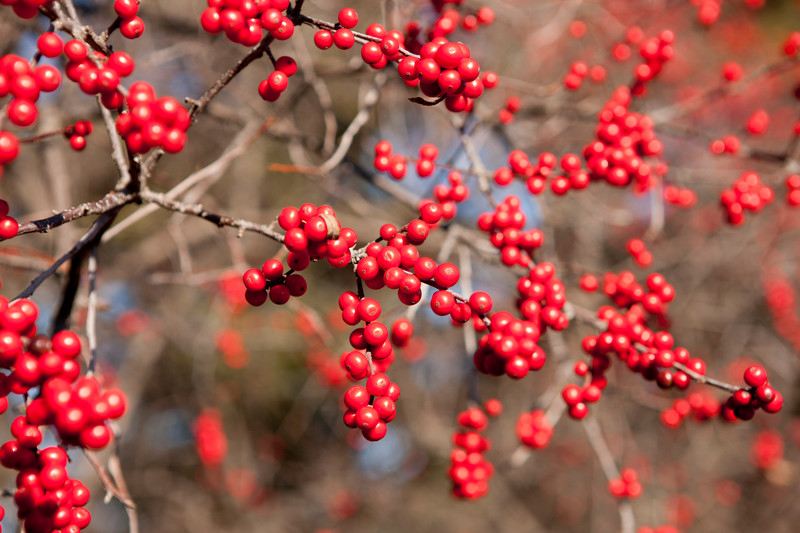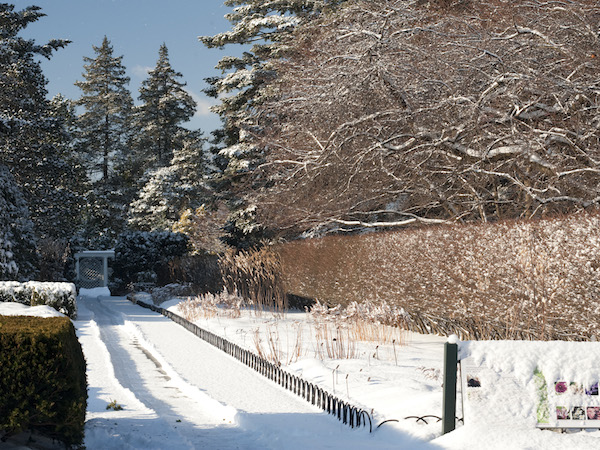 Berries and seed heads add visual interest to the Seasonal Walk in winter—and provide much-needed sustenance for resident birds in the colder months.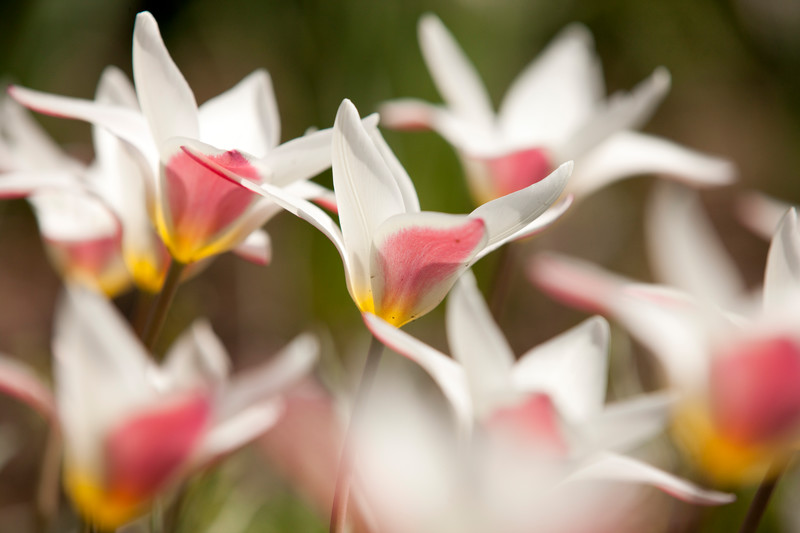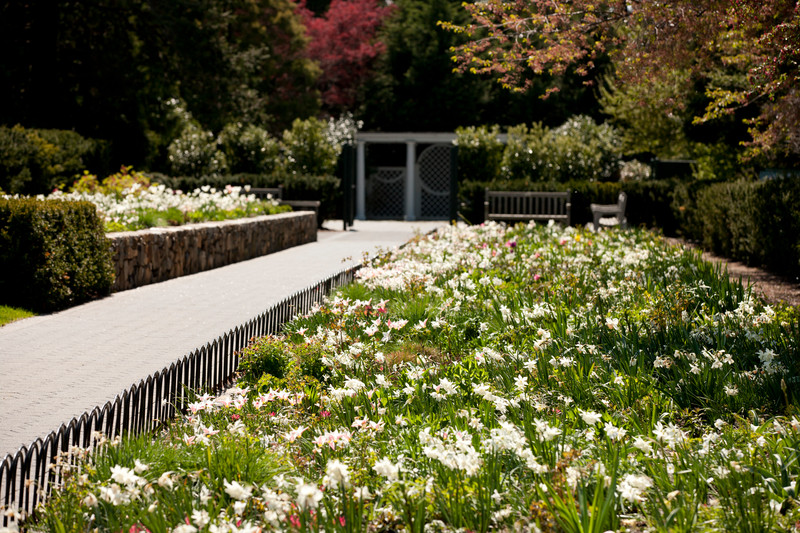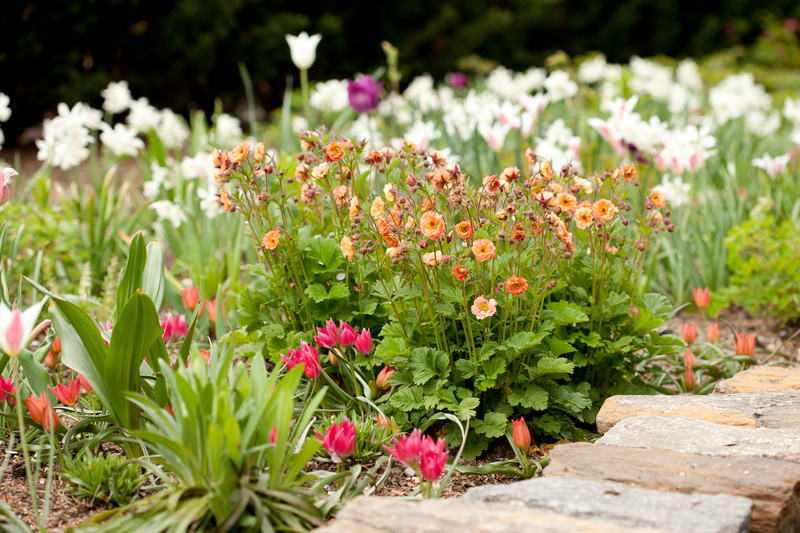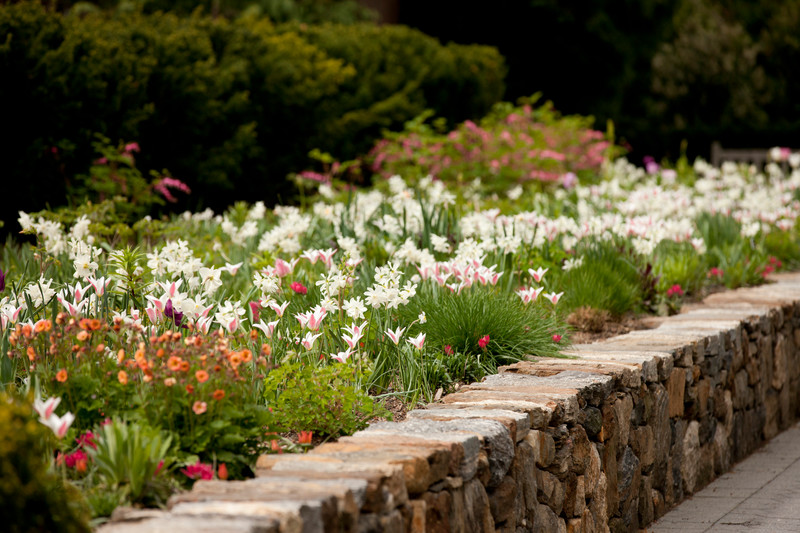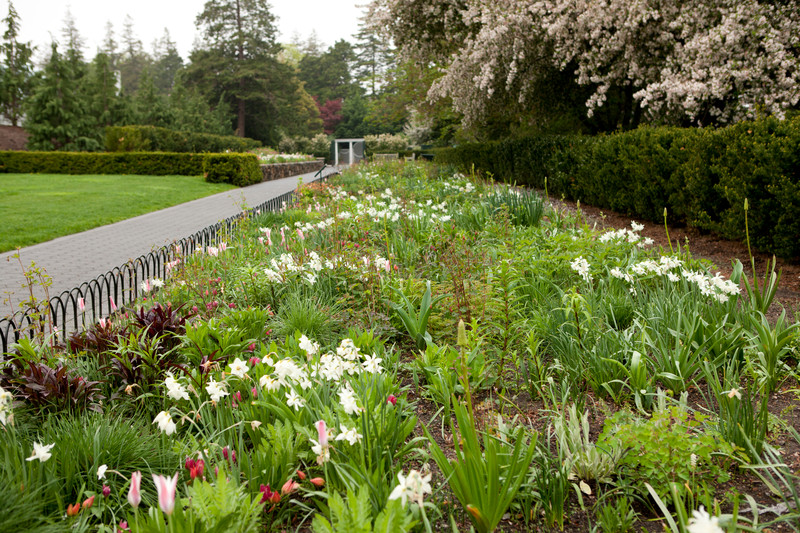 An ever-evolving succession of bulbs and perennials bring a more vibrant color scheme to the Seasonal Walk each spring.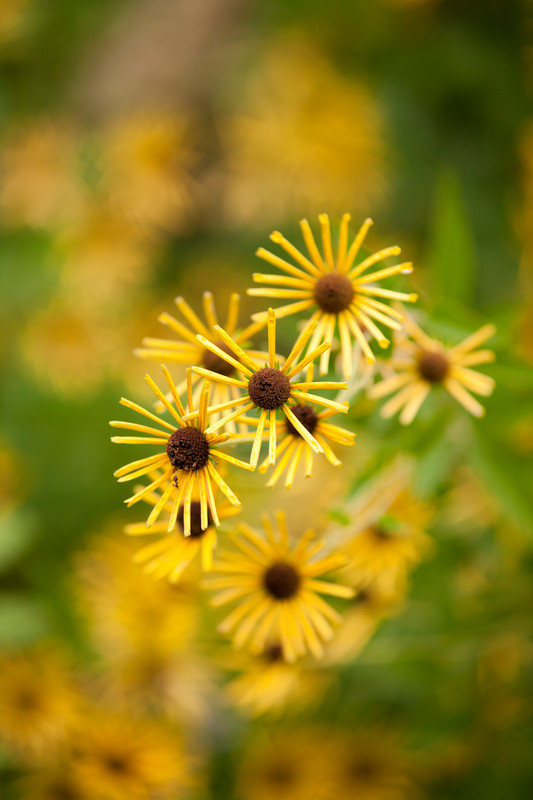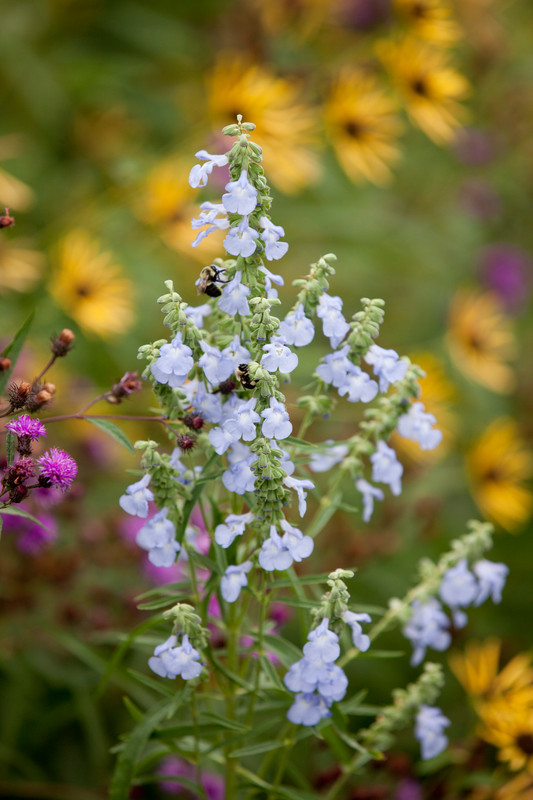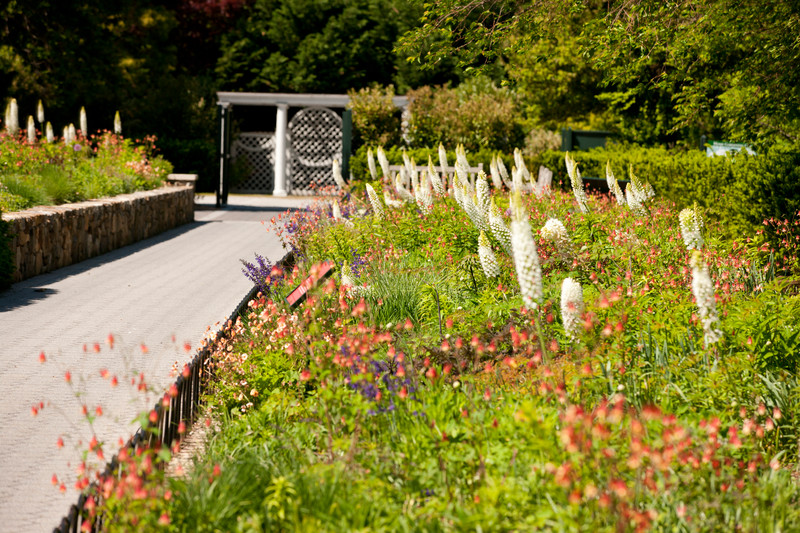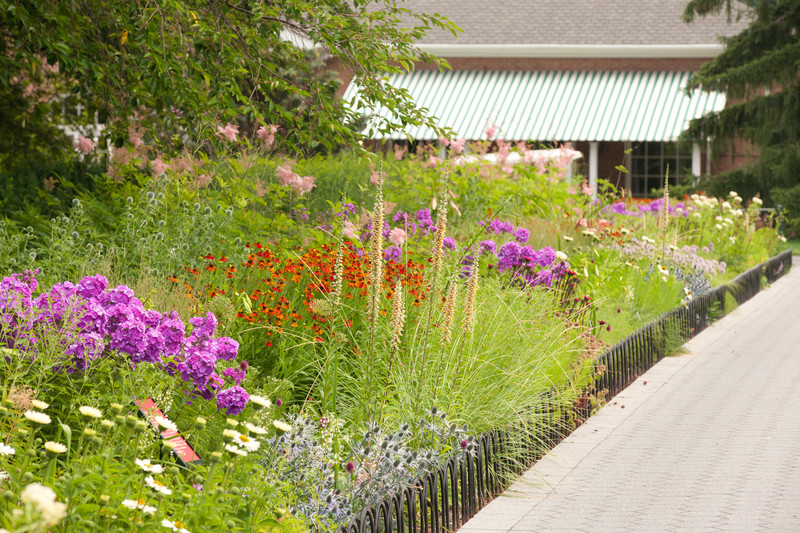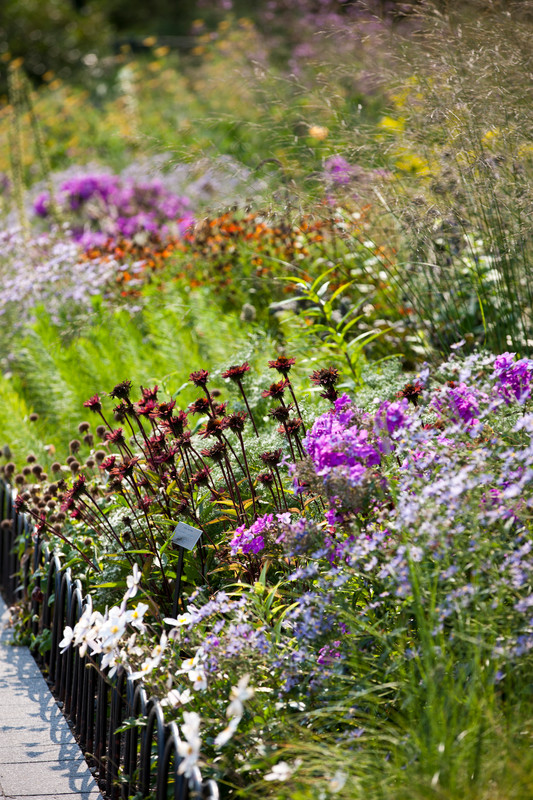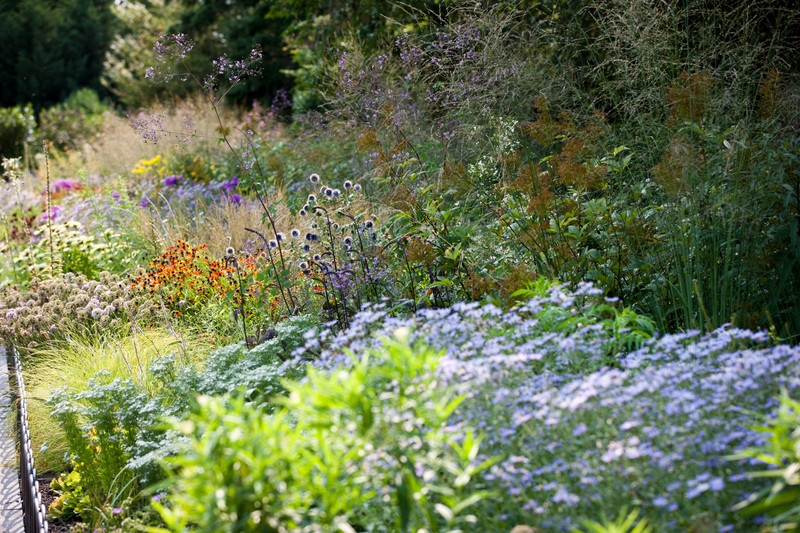 Summer brings perennial blooms to the Seasonal Walk—for this project Oudolf incorporated an extraordinarily large range of colorful flowers into his striking design.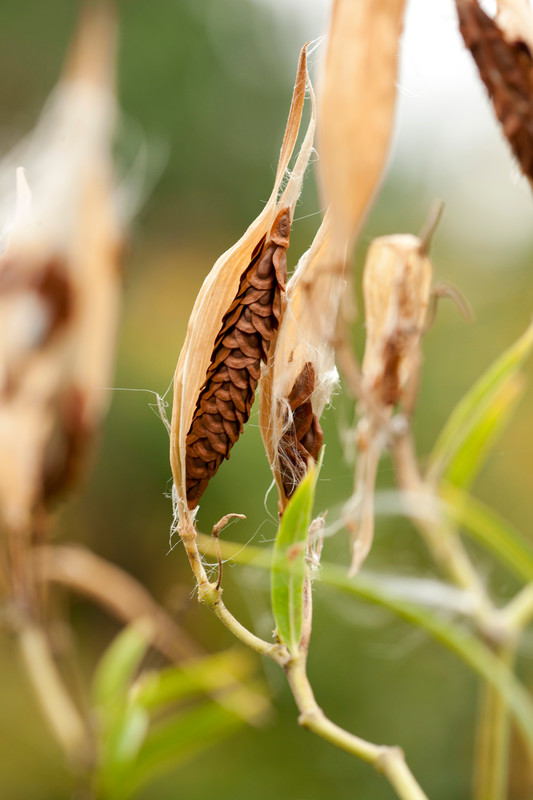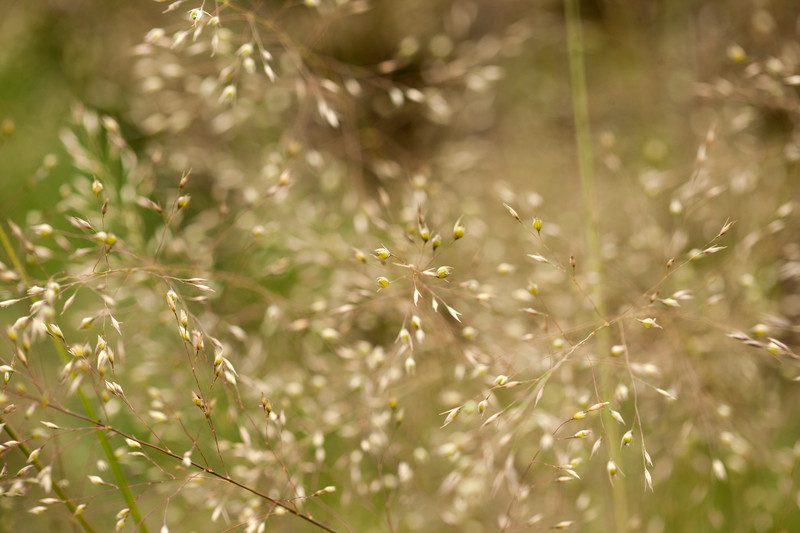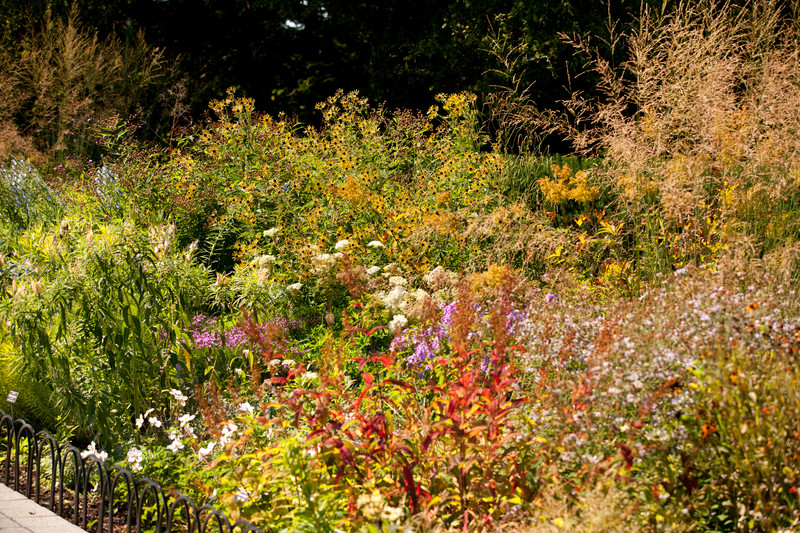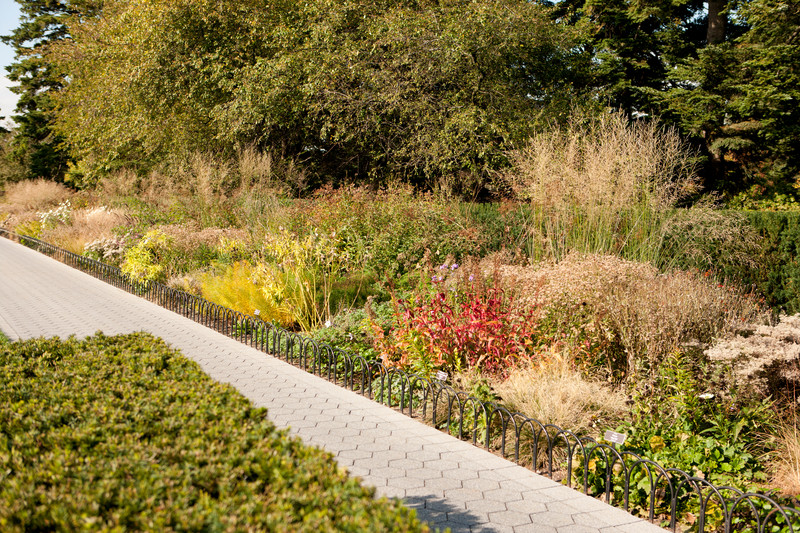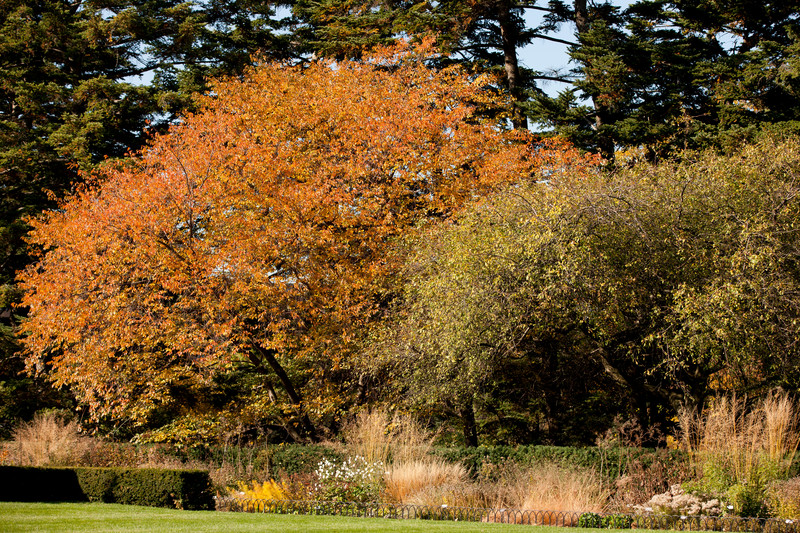 In fall the color of asters and other blooms contrasts with the golds and russets of waving grasses and the architecture of seed heads.