Bronx Green-Up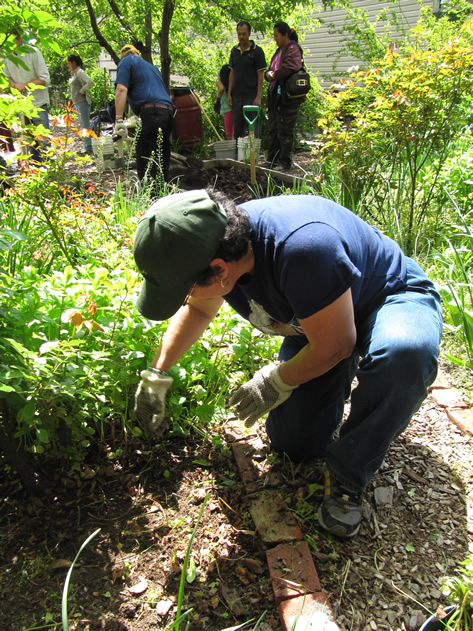 Bronx Green-Up, the community outreach program of The New York Botanical Garden, provides horticultural advice, technical assistance, and training to community gardeners, school groups, and other organizations interested in improving urban neighborhoods in the Bronx through greening projects.
Bronx Green-Up offers horticulture certificate programs and workshops for community gardeners throughout the year. It also hosts a number of events such as the Harvest Festival, which brings community gardeners together to celebrate their bounty, share information, and learn from each other.
Bronx Green-Up works closely with the NYC Compost Project hosted by The New York Botanical Garden to provide compost outreach and education to Bronx community gardeners, schools, residents, organizations, and businesses.
In FY 2014 Bronx Green-Up conducted 323 activities and events, reaching approximately 4,600 people representing over 75 gardens, greening groups, schools, and community organizations. The NYC Compost Project hosted by The New York Botanical Garden reached an additional 3,013 people through 248 activities conducted for more than 60 groups. This was made possible with the help of volunteers who contributed almost 1,500 hours.