Plan Your Visit
Weekdays
Adult

$20

Student (with valid ID)/Senior (65+)

$18

Children (2-12)

$8

Children under 2

Free
Weekends and Holiday Mondays
Adult

$25

Student (with valid ID)/Senior (65+)

$22

Children (2-12)

$10

Children under 2

Free
Get Your Tickets
The Garden is open year-round and these holiday Mondays.
Tuesday–Sunday. Hours are typically 10 a.m.–6 p.m. For specific hours on the day of your visit, see our calendar.
(Winter hours: 10 a.m.–5 p.m., mid January–February)
Other special exhibitions and events, such as Members-Only Previews, may cause early closing of Garden areas. Exceptions are also made for evening events, which may take place after normal Garden hours. Please confirm hours on the day of your visit by viewing the calendar.
Learn More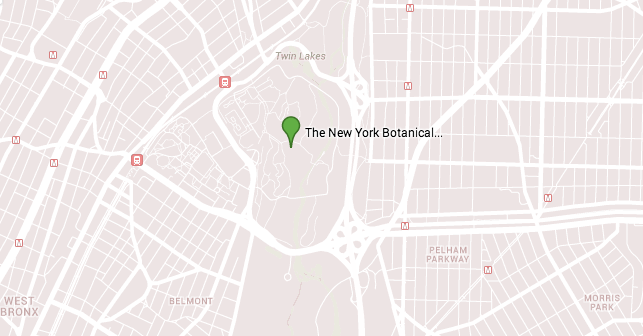 The Garden is located at:
2900 Southern Blvd.
Bronx, NY 10458
Get Directions
Accessibility
The Garden, its buildings, and its tour vehicles are accessible to people with disabilities, with the exception of a few areas where the terrain is naturally uneven.
Etiquette
The Garden is a 250-acre urban oasis with a wide variety of outdoor and indoor spaces. Learn more about our hours, how to get here, planning for the outdoors, accessibility, stroller access, photography, and additional tips for your visit.
Tips for visitors
---
Current Exhibitions and Special Events
May 16 – November 1
FRIDA KAHLO: Art, Garden, Life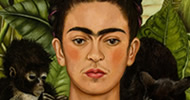 FRIDA KAHLO: Art, Garden, Life focuses on the iconic artist's engagement with nature in her native country of Mexico. The exhibition is the first solo presentation of Kahlo's work in New York City in more than 10 years, and the first exhibition to focus exclusively on her intense interest in the botanical world.
Location: Enid A. Haupt Conservatory
Get Your Tickets
This ticket includes all special exhibitions on day of visit.
May – November
Frida al Fresco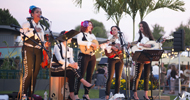 Enjoy these festive nights out at the Garden by experiencing FRIDA KAHLO: Art, Garden, Life after hours. Transport yourself to Mexico without leaving New York via live music performances, Kahlo-inspired items from Shop in the Garden, an outdoor Cantina, and delicious Mexican fare inspired by Kahlo's own recipes, all enjoyed with a complimentary Modelo Especial draft cerveza or Jose Cuervo Tradicional margarita.
Through November 1
FRIDA KAHLO in Fall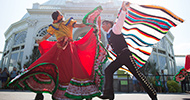 With only a short time left in the run of this blockbuster exhibition, don't miss our exploration of Frida Kahlo's keen appreciation for the beauty and variety of the natural world, as evidenced by her home, garden, and artwork.
A Million Stories, a Million Visitors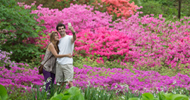 After more than a century at the forefront of New York City's cultural landscape, The New York Botanical Garden now serves as home to decades of moments and memories, each one an important scene in the ongoing story that defines this iconic institution. In honor of that story, and in celebration of our upcoming 125th anniversary in 2016, NYBG strives to introduce a landmark number of annual visitors to the Garden—welcoming 1.25 million people to this urban oasis in 2015.
What's Wonderful in Early Fall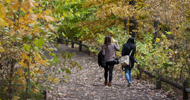 With the changing leaves and crisp fall air comes a season packed with exciting exhibition programs, after-dark events, and outdoor activities to bring urban explorers back to nature.
Upcoming Exhibitions and Special Events
October 24 & 25
Giant Pumpkin Carving Weekend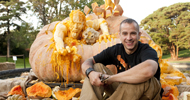 Watch Master Carver Ray Villafane transform giant pumpkins into a Día de los Muertos tableau. Enjoy daily Q&A sessions with his additional carvers. From October 24 through November 1, giant pumpkins supplied by the Great Pumpkin Commonwealth will once again be on display in the Garden, some weighing more than a ton!
More...
Calendar
Wed Oct 07 - Hours: 10 a.m.—6 p.m.
Events and details are subject to change.
More...