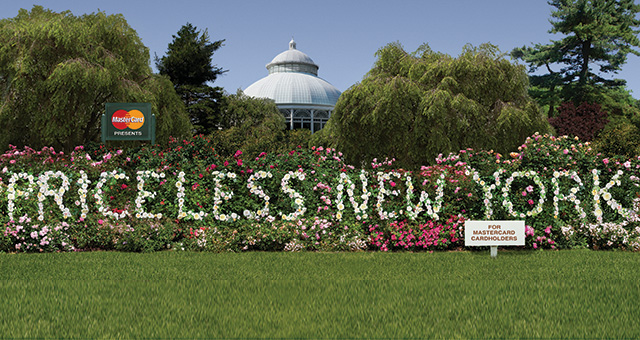 MasterCard cardholders enjoy exclusive special experiences and opportunities every day at The New York Botanical Garden.
Use your card to reserve tickets , unlock unique experiences, gain preferred access, and create unforgettable memories at PRICELESSNY.COM.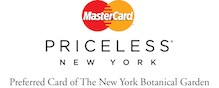 Check out these offers today!
Tropical Paradise: Buy One Ticket, Get One Free
January 19 - February 24
The Botany of Indulgence Classes - with VIP gift bag ($50 value)
February 9
Valentine's Date at Tropical Paradise
February 10
Budding Masters: Chocolate and Vanilla Workshop
February 24
Orchid Show Weekdays - Buy One Ticket, Get One for Half Off
March 2 - April 22
Orchid Evenings with MasterCard Pre-Party
March 9
March 23
April 6
April 20
Edible Garden Intensive
March 22
Budding Masters: Little Landscapes Workshop
March 26
March 28
April 22
And keep an eye out for an exclusive onsite offer!
During select seasons, buy tickets onsite at the Garden with your MasterCard® and come back the following week for free! Purchase a Membership and visit FREE any time. Ask a representative for details.
Some special events and exhibitions may be excluded. Offer availability is seasonal and may be modified or withdrawn at any time.