Special Guests of Honor:
Royal Bank of Canada
Diane Katzin, Sustainability Advocate
The evening began with informative and engaging sessions led by a variety of professionals on subjects in three critical sustainability areas—water, forestry, and energy. Independent moderators from media and academia hosted, with guests sharing challenges and practical solutions to important issues. These information-packed talks were hosted at conservation sites throughout the Garden where attendees saw first-hand how corporations work with NYBG to effect change and preserve resources.
Following the Summit, guests gathered at the landmark Enid A. Haupt Conservatory for cocktails, networking, and an opportunity to continue conversations on session topics while enjoying CHIHULY, a breathtaking exhibition featuring artworks of world-renowned artist Dale Chihuly. The dinner was hosted by Master of Ceremonies Andrew Revkin, Senior Reporter at Pulitzer Prize-winning ProPublica. Keynote Speaker Valerie Chort, Vice President of Corporate Citizenship at Royal Bank of Canada, inspired guests to think and act sustainably, before the green is gone.
Agenda:
5:30 p.m. Summit Sessions Welcome and Hospitality
5:45 p.m. Summit Sessions Begin
6:30 p.m. Summit Sessions Conclude, Trams depart for Reception
6:45 p.m. Cocktails and Networking
7:30 p.m. Dinner and Keynote Speech
9:30 p.m. Event concludes. Optional CHIHULY tour
Special Guest of Honor RBC
"At RBC, our purpose is 'helping clients thrive and communities prosper.' As a purpose-driven company, creating a positive social impact, not just an economic one, is absolutely integral to everything that we do. It is fundamental to our business philosophy and is at the very heart of our corporate citizenship approach.
We believe money isn't the only thing worth saving. While banks have a significant impact on the economy, they also have an impact on people and the planet as well. As the fifth largest bank in North America and one of the largest banks in the world, we recognize the impact we have on the communities in which we live and work. We are committed to proactive and prudent management of the environmental aspects of our business. Since developing our first environmental policy in 1991, we have been focused on environmental management and continuous improvement by developing policies and building programs that reduce our impact in three priority areas: climate change, sustainable communities, and fresh water.
RBC is proud to be an ongoing partner with the New York Botanical Garden and we support its efforts to reduce the carbon footprint, preserve natural resources, educate the public, and prepare future generations to be stewards of the environment."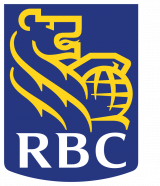 Special Guest of Honor Diane Katzin
Diane Katzin first became involved with The New York Botanical Garden in the early 1990s when she earned a certificate here in Landscape Design.  She became a member in 1992 and joined the Board of Trustees in 2009.  With her support of NYBG and her interest in key sustainability issues, Diane plays a leadership role in NYBG's Green Materials Recycling Center.
She is also a certified Master Composter through a joint program with NYBG and the NYC Sanitation department.  Diane serves on multiple NYBG committees and endowed the Seasonal Plantings. Diane is also the Executive Director of the The Katzin Foundation, and a member of the Board of DOROT, a non-profit that helps the elderly and homebound in Greater New York. Diane and her husband Richard Kurnit live in New York City and Remsenburg, New York, where she practices her horticulture skills.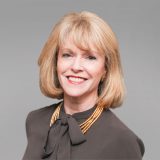 Keynote Speaker Valerie Chort
As the VP Corporate Citizenship for RBC and Executive Director of the RBC Foundation, Valerie is responsible for the development and execution of RBC's global corporate citizenship strategy which includes strategic philanthropy; employee 'citizenship' engagement; citizenship impact measurement, evaluation and reporting; corporate environmental affairs; and social innovation and finance.
For over 23 years Valerie has helped national and international businesses, governments, and non-government organizations create opportunity by proactively managing environmental and social risks, and implementing programs that deliver both shareholder and stakeholder value. She has conducted a broad range of engagements including sustainability visioning and stance definition; stakeholder mapping and materiality assessment; stakeholder engagement; benchmarking and sustainability assessment; management system design and audit; indicators, goals and metrics identification, design, measurement, and reporting; cost-benefit and scenario analysis; governance and leadership structure design; and change management planning and implementation.
Prior to joining RBC, she was a Partner with Deloitte's Enterprise Risk Services and the America's Leader of Deloitte's Sustainability and Climate Change (S&CC) Practice. In this role, she provided national direction and expertise in the areas of environment, health and safety (EHS), sustainability, climate change, water, and energy management across the Americas. She was also a member of Deloitte's global Sustainability and Climate Change Leadership Team, and an advisor to Deloitte Canada's internal corporate responsibility program.
In 2013, she was named as a member of Canada's Clean 16 – leader in the consulting sector and is part of the Canadian Clean 50.
Valerie graduated from the University of Ottawa with a Bachelor of Science degree in Biochemistry and a Bachelor of Applied Science in Chemical Engineering. She is  fluent in French and Spanish.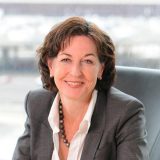 Master of Ceremonies Andrew Revkin
Andrew Revkin is the senior reporter for climate and related issues at ProPublica.org. He joined the Pulitzer prize-winning public-interest newsroom after 21 years of writing for The New York Times, most recently through his Dot Earth blog for the Opinion section. He began writing on climate change in the 1980s and has never stopped.
In the mid 2000s, he exposed political suppression of climate findings at NASA and editing of federal climate reports by political appointees with ties to the petroleum industry. He was the first Times reporter to file stories and photos from the sea ice around the North Pole.
Revkin has won most of the top awards in science journalism, along with a Guggenheim Fellowship, Columbia University's John Chancellor Award for sustained journalistic excellence, and an Investigative Reporters & Editors Award. He is widely recognized for fairness and a pursuit of reality in a polarized media environment.
As the Senior Fellow for Environmental Understanding at Pace University from 2010 until 2016, he taught courses in blogging, environmental communication, and documentary film. He has written acclaimed and award-winning books onglobal warming, the changing Arctic, and the assault on the Amazon rain forest, as well as three book chapters on science communication. Revkin is among those credited with developing the idea that humans, through growing impacts on Earth's climate and other critical systems, had created a "geological age of our own making," known increasingly as the Anthropocene.
He is also a performing songwriter and performed frequently over 20 years with Pete Seeger. Two films have been based on his work: "Rock Star" (Warner Brothers, 2001) and "The Burning Season" (HBO, 1994). He lives in the Hudson Valley.