A Call to Action: Protecting Earth's Biodiversity
Friday, November 15, 2019
10 a.m. – 3:30 p.m.
A recent UN report predicts that climate change, invasive species, pollution, and other anthropogenic disturbances will have a disastrous effect on biodiversity worldwide. Any careful observer of nature in our region has witnessed significant changes to our local flora over the past few decades. Beloved wildflowers are vanishing from our forests and native trees are succumbing to deer, drought, and disease. However, all is not lost! Nature lovers, gardeners, and scientists are joining together to battle invasive species and preserve and restore populations of the native plants that define our region's distinct ecological character. Join us to learn about what we can all do to help protect our imperiled biodiversity.
Schedule:
Morning Keynote Session
10 a.m.–12:30 p.m.
Afternoon Break Out Sessions
1:30–3:30 p.m.
Doug Tallamy: A Guide to Restoring the Little Things that Run the World
Doug Tallamy, professor and award-winning author, reminds us of the many essential roles insects play in our ecosystems, and encourages us to make simple changes in our landscapes and our attitudes to keep insects on the ground, in the air, and yes, on our plants.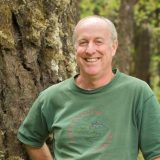 Randy Westbrooks: A Land Conservation Challenge for the 21st Century
Invasive species specialist Randy Westbrooks presents successful case studies that illustrate how effective the early detection and rapid response model can be to eradicate invasive species and prevent their spread.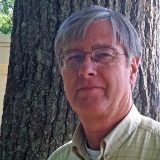 Get Involved: Case Studies from Lower Hudson PRISM
Be part of the change! There are 50 PRISM partners in our area who are working hard to prevent and manage invasive species every day. In a rapid-fire series of presentations, four partners, including Carolynn Sears, Ph.D., Co-Director of The Invasives Project in Pound Ridge, N.Y., will share their success stories and show how you can help.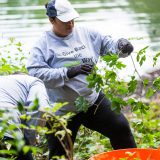 Professional CEUs available: APLD, LA-CES, NY-CNLP, ISA-CEUs, and SER-CECs.
Professional CEUs are pending for NJ-CNLP.
This project was contracted by the Lower Hudson Partnership for Regional Invasive Species:

Management using funds from the Environmental Protection Fund as administered by the
New York State Department of Environmental Conservation